Disneyland Paris Rumour: Star Tours II To Open in Time For the 25th Anniversary in 2017
Finance journalist and Disney specialist Christian Sylt, has reported in this article on Forbes that Star Tours II is coming to Disneyland Paris and will be there in time for the 25th Anniversary in 2017. With other parks getting the update some time ago, and the original version in Disneyland Paris feeling quite dated, it was surely only a matter of time.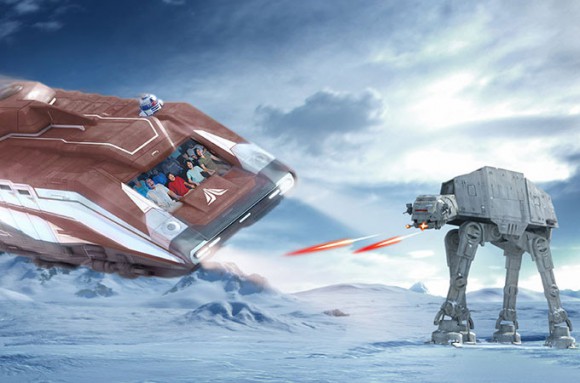 There have been rumours recently that for the 25th Anniversary Disneyland Paris are planning 10 attraction improvements in Disneyland Park, and 2 in Walt Disney Studios. The upgrade that Star Tours will receive is something that I'd class as more than an improvement, and pretty much a new attraction, well almost!
With this news I'd expect the Videopolis theatre transformation into the Star Wars Jedi Training Academy to open at the same time, which is why we have't seen anything being done there yet. This does beg the question as to what else will be changing in that area of Discoveryland, in what could be steps to bringing a Star Wars Land to Disneyland Paris. Could this be why Captain EO is back, albeit on a sporadic opening basis? Could it be that the Star Wars plans they have that building don't need to be started until much nearer the time?
Lots to think about, and as a Star Wars fan like myself, lots to potentially get excited about.