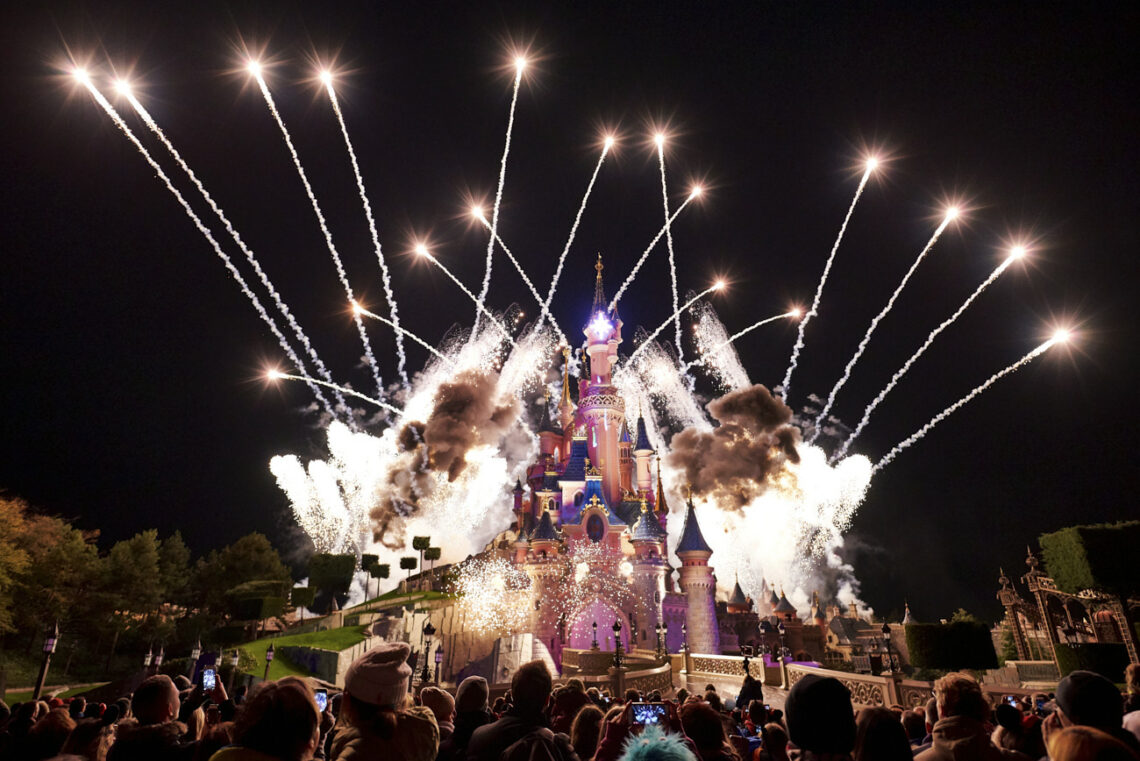 Disneyland Paris for Beginners (2021)
This is the super-simple D2DLP guide to planning your first visit, 2021 edition. If you've never been to Disneyland Paris before, planning and booking a trip might seem a bit daunting. Never fear, because Dedicated to DLP has you covered with our clear and reassuring step-by-step guide for first-time visitor. We keep it very up to date, so it may even have some hot tips for the seasoned DLP regular!
Step 1 – Choose Your Date
First thing you need to decide is when you're going. You can check the park opening hours to see how long both parks are open on any given date. This will greatly impact what you can see and do on a given day. That said, longer days are not automatically better! If you have children with you, you just might prefer days that end sooner and get everyone back to the hotel for a full night of sleep.
The next thing that will help you choose is taking high, mid or low season into consideration. The amount of people in the park will affect queue times, restaurant reservations and all sorts of things. It is good to avoid very croded times at the parks and for this our go-to is a site called Ooparc! We have found it to give the most accurate predictions of how busy the parks will be on any given day. The site is in French, but don't be intimidated! Even if you don't speak French at all, you can easily use the colour-coded calendars on their "Prévisions de frequentation" page to see if your chosen park dates will be pale green (very calm) or black (to be avoided) or something in between. We like this site because it takes into account all the international school holidays, so you don't have to.
Unlike other Disney parks around the world, DLP has some serious weather, so do consider that in your planning. January and February have some of the lowest crowd levels, but you will probably be facing freezing temperatures, along with rain and maybe even snow! Be realistic about what you and your family will enjoy, especially if travelling with very young children and/or oldsters.
Step 2a – Book Your Ticket
If you just want tickets to the park for 1 or more days, as you have your accommodation sorted off-site, you can select your ticket types here, choose either 1-Day Dated Ticket or Multi Day Ticket, select the number of tickets for adults (12+) and children (3-11) and see which dates have what price. If however you want to stay overnight at the resort, it makes more sense to get a package, as you'll see below.
Step 2b – Book a Disney Hotel Package
2 – You can stay at one of the on-site Disney hotels and get a package that includes tickets. In this case head over to the official packages Price Estimate Calendar. Choose the length of your stay in the left drop-down menu, one of the hotels (you'll be able to see other available hotel prices on the next screen), and the amount of rooms and guests. Click Start my search and then follow through on the selection that's most appealing to you. If you can't decide between all the options, read our DLP Hotels guide.
Step 3 – Choose your mode of transport.
Once you know when you're going, you can start looking at ways to get there. In general, there are 4 options:
By plane into Charles De Gaulle (CDG) airport, from where you can take a train, taxi, shuttle bus or rental car, which take about 45 minutes.
By train to Disneyland Paris' own station Marne-La-Vallée Chessy, either by high-speed TGV, Eurostar from the UK or the RER A from Paris center on the A4 branch (see below).
By Disneyland Paris Express shuttle bus from the CDG Airport or various pickup points in Paris such as Gare du Nord, Opéra, Châtelet and the Eiffel Tower.
By car, either at the paid solar panel covered parking or at your booked hotel.
Always check international and local travel updates before you leave, including roadworks and strikes!
Step 4 – Packing, preparation and paperwork
To get ready for your big DLP adventure, be sure you bring everything you need. We have some handy tips in our Trip Planning section, so be sure and read up. A sturdy park bag or backpack that is easy to carry is vital, as you will want to keep the basics with you at all times. In summer, that will be sunscreen, water bottles, hand sanitizer, sunglasses, hats, wet wipes and other warm weather comforts.
Your winter kit will include Kleenex, lip balm, hand warmers and other goodies listed in the above-mentioned planning guide. Please do have a look, as it has lots of tips! Parents and others shepherding little ones through the parks will definitely want to check out these tips for families with kids.
That said, remember: you can buy things when you are in France, so don't panic if you forgot your phone charger or makeup remover! There are a couple of small shops at Marne-La-Valée Chessy train station, a petrol station shop near Hotel Santa Fe, and just one very short trip on the RER train will even bring you to the large Val d'Europe shopping centre, with a huge supermarket.
The most vital thing to prepare is your paperwork. Make sure you have copies of hotel reservations and ticket confirmations. Most important: verify that your passport is up to date! We cannot stress this enough, as we have seen people rushing like mad to get a last-minute passport renewal or, even worse, missing out on a DLP trip because of this issue!!! Also, if only one parent is travelling with children who are under age 16, you probably need written permission from the other parent to take them out of the country. Please verify if this applies to your situation and take care of it as soon as possible.
Don't forget to download the official Disneyland Paris app to your smartphone. This will be very helpful during your trip! Also, download and print the personal information sheet that you will need to hand in at your hotel if you are a non-French citizen over age 15. You need one for each person in your party. Fill them out and have them on hand so you spend less time at hotel check-in dealing with this paperwork.
And since 2021 travel regulations are still in flux, check the most recent COVID travel requirements in both your country of origin as well as France's, be it having proof of a negative test or the upcoming vaccine passports.
Step 5 – Arriving at DLP
If you come by Eurostar, TGV from the airport, RER from Paris or even by bus, you will get dropped off at the Marne La Vallée Chessy train station. It is located right on the edge of Disney Village, and just a few more steps from the parks and hotels!
The train platforms are located underground, but an escalator (or lift, if you are struggling with a pram and/or bags) will quickly take you up to ground level. The TGV from the airport is simple, but if you are coming off the RER train from Paris or Val d'Europe, please note: HAVE YOUR TRAIN TICKET HANDY!! You will need to put the used ticket in the turnstile to get out!
If you want to take a shuttle bus to your hotel, you will exit to the left, where there is a large, multi-lane bus stand. The destinations are clearly marked, so all you need do is go wait by the sign that designates your chosen hotel. The buses come regularly and will quickly get you where you are going. That said, the Disney hotels are all within walking distance (except for Davy Crockett Ranch, which is its own thing). If you are not too laden and have wheely luggage, walking is an excellent option, especially in fine weather. It's an easy stroll if you are a guest at Newport Bay Club or Sequoia Lodge, but Cheyenne and Santa Fe are a bit farther. This way you also avoid a scrum of people at check-in who also just got off the shuttle.
For those who want to walk: Exit the station through the doors not facing the bus stands. You will be in a large open space that is the security holding area. Make your way to one of several security checkpoints where your bags will pass through the x-ray machine, etc. No surprises here. Now you are really in Disney Village! You'll see the parks to the right, very close by, but you will head left, through the heart of Disney Village. Once you get to the lakeside, you will either turn right towards Newport Bay Club or left to head towards Sequoia Lodge, Cheyenne and Santa Fe. Very soon, you'll be checking in at your hotel!
There is a third option: Some folks travel light and fast and like to immediately head into the parks upon arrival! This is manageable, thanks to the Baggage Consignment service near the park gates. For between 6 to 10 euros per item, you can check in your luggage at a window to the right of the main park gates. These can be retrieved at any time up to 45 minutes after park closing and then you can continue on to your hotel, either by shuttle bus or on foot! During slower times, this service may be closed. If this is the case, there are a small number of Bag Consignment slots at the train station.
Step 6- Checking in
For check-in, have your reservation number handy, as well as your passport and the personal information sheets mentioned in Step 4. The Cast Member at the reception desk will familiarize you with the resort and present you with your Magic Pass; Each member of your party will have one of these little cards, as it acts as a park ticket, room key, meal plan ID, pool and fitness access, and so on. You can even link it to a charge card and use it to pay in DLP shops and restaurants! Don't worry too much if you lose it, as you can replace it at your hotel, or in the parks at City Hall and Studio Services.
Hotel check-in is officially at 3pm. If you are there earlier, you may be able to go to your room, provided it is ready. If it is not yet available, you can leave your bags in the luggage room of your hotel. This leaves you free to head for the parks, explore Disney Village or even just look around your hotel until you can access your room.
Step 7 – Entering the parks
You can either take the shuttle bus back to the bus hub at Disney Village, or take a relaxed walk through wooded paths and alongside the lake Buena Vista. You'll soon be standing in front of no less than two Disney parks: Disneyland Park and Walt Disney Studios. Most people start with the iconic Disneyland Park because there is so much to do and see that you will want to maximize your time there. Head right for the large pink hotel with the big clock tower. This lovely area, called Fantasia Gardens, is your portal to DLP magic! There are entry gates to the park right under the hotel, but we recommend that you veer to the right, past the floral Mickey head and use the gates off to the side. They tend to be less congested than the front ones. You'll tap your Magic Pass against the turnstile reader window and you'll be in! If you have a pram or wheelchair, the cast members there will easily be able to let you through an accessible entryway.
As for the Walt Disney Studios Park, there are no side entrances. You will simply queue at the turnstiles at the front of the park and enter into the Front Lot, then pass through the huge Studio One building, which serves as the entrance to the main part of the park.
Step 8- What to do and see on your first park visit
Entering the Disney Parks can be quite daunting on your first visit, so the best thing to do is to grab a park map and programme on your arrival. In Disneyland Park, park maps are located between the park entrance and the entrance onto Mainstreet U.S.A. In the Walt Disney Studios park, you will find these two handy information guides in Studio One, which you must walk through in order to access the park.
If you are entering the parks as soon as they open (called "rope dropping" in the theme park world), do NOT head to the nearest ride you see. Use your early-bird advantage and head straight to iconic attractions that tend to have the longest wait times throughout the day. These include Big Thunder Mountain, Hyperspace Mountain and Peter Pan's Flight in Disneyland Park, as well as Crush's Coaster and Ratatouille at Walt Disney Studios. This way you avoid overly long queues. In addition, you can always take advantage of the free Standby system, which will give you a time to return to the attraction and access a shorter queue (more info on that in Step 9).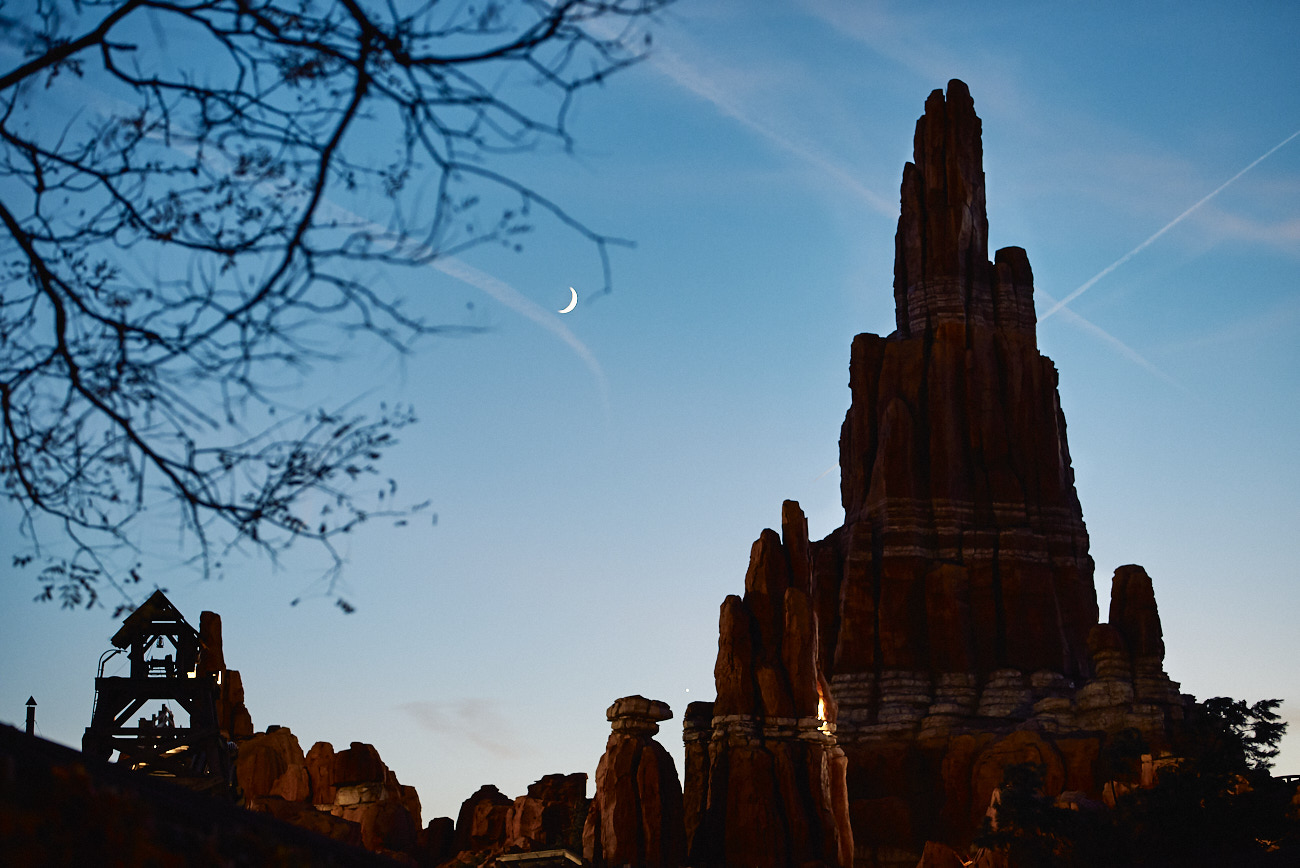 If this is your very first time however, there is also something to be said for just soaking it all in. DLP was designed to be discovered, with many wonderful visual and sonic details crafted into every corner of every land, especially on Main Street. Naturally, the impressive view of Sleeping Beauty's castle is a natural draw, so feel free to just mosey on down that way. It's your adventure!
There are many fantastic shows available at Disneyland Paris in both Parks, the majority of which change depending on season. All shows are excellent for adults and children alike, so it is worth looking at the information available in the programme and choosing which one you'd like to see most. One popular award-winning show unique to DLP is 'Mickey and the Magician', which can be seen at Walt Disney Studios. It is currently a seasonal offering though, and even all-year round shows may temporarily be on hold. Besides finding a good spot to view roadside parades, be sure to arrive well ahead of scheduled show-times to guarantee entry to the various theatres, as capacity is limited, even more so now.
Remember to use that Disneyland Paris app that you downloaded in Step 4! It will allow you constantly monitor current wait times at attractions and temporary closures. Together with the DLP website, it will also announce scheduled maintenance closures well in advance, sometimes months, to save disappointment.
Step 9- How to use the Standby system
The free Standby system at Disneyland Paris is convenient and easy to use, though it is not in operation all the time. There used to be a free FastPass system, but that was replaced in August 2021 with a paid-for variant called Premier Access, where you have to buy an extra digital ticket with the Disneyland Paris app ranging between 8-15 Euros per person, per ride. Why would DLP do this, you ask? Well, the thinking goes that it makes economically more sense to alleviate the amount of people passing through an existing attraction rather than create more capacity by charging for the fast lane. If this will have a pleasing effect on DLP visitors however remains to be seen.
In Disneyland Park, you the following attractions have Premier Access:
Big Thunder Mountain, Peter Pan's Flight, Ratatouille: The Adventure, Buzz Lightyear Laser Blast, Star Wars Hyperspace Mountain, Star Tours: The Adventures continue, The Twilight Zone Tower of Terrorᵀᴹ, Autopia®
You can see the attractions that are available during your visit via the app once you are in the Disney Parks.
However the new Standby Pass is a free service, available via the official Disneyland Paris app. During certain periods of the day, you will need to reserve a Standby Pass to be able to join the queue for some of the most popular attractions during a specific allocated 30-minute time slot (subject to availability).
---
How does it work?
1. Download the free Disneyland® Paris app via the App Store or Google Play.
2. Create or log in to your Disney account (available to Guests aged 18 and over).
3. Link your Park Tickets or Passes to your Disney account.
4. After entering the Parks, you'll be able to choose an attraction and reserve a Standby Pass (if Standby Pass is activated for that attraction) for each person who wishes to ride. DLP will allocate you the next available time slot.
5. Arrive at the attraction entrance during your allocated 30-minute time slot and be ready to present your Standby Pass QR code.
6. Join the queue and get ready to enjoy!
Step 10 – Dining and Reservations
There are 50 restaurants to choose from between the Disney Village, Disneyland Park and Walt Disney Studios, from quick service to fine dining to character meals. We recommend reserving most sit-down restaurants as early as possible, as turning up without one doesn't always guarantee entry, especially at lunchtime.
You can reserve dining up to 60 days prior to your arrival using the Reservation Line: to access this service you must have your Disneyland Paris booking reference number, which will be on your package holiday documents. You can also get in contact with the concierge at your Disney Hotel in order to make reservations, which for some can be more convenient than making a phone call. Finally, you can also make reservations on your arrival at Disneyland Paris at the hotel's reception. If you prefer to do this, please bear in mind that you may not always be successful making a reservation for the date and time you intended as bookings could already be full. Reservations may also be possible through the app, depending on which restaurants are open.
Counter-service restarants are numerous at DLP and no reservations are needed. Yes, there are the requisite burgers and fries, but there are other, more interesting options available, as well: tex-mex, barbeque, falafel, fish and chips, and more. These quick-service establishments are more budget-friendly and take up less time than sitting down for a full meal.
We recommend a mixture of the two types of dining. Be sure and reserve at least one meal in one of DLP's sit-down restaurants. Some of them even offer charcter interactions, which make them especially fun!
Step 11 – Is it safe?
Disneyland Paris has taken advanced health & safety measures to ensure that all guests feel safe. Whilst these measures won't always be around, the current procedures put in place by Disneyland Paris are:
All guests aged 11 or over must wear a face covering at all times, except when eating or drinking.
Over 2,000 hand sanitising stations have been installed across the parks.
Disneyland Paris has implemented rigorous and frequent cleaning measures for all aspects of park operations, including toilets, attractions and restaurants, as well as your Disney Hotel room before arrival.
StandBy passes on the Disneyland Paris app during busy periods, which will allow guests to reserve a spot in an attraction queue to allow for physical distancing.
Meet & Greets and use of children's playgrounds are temporarily suspended. However many new photo opportunities are available.
We can say from our own experience visiting DLP in the past year that these measures have been very well thought out and implemented, and many visitors have even said they felt safer in the parks than at their local supermarket. So to answer any concerns, yes, Disneyland Paris is safe to visit, and with lower attendance it may be even more enticing to experience the park with fewer people and shorter queues.
And that's our beginner's guide to Disneyland Paris. Feel free to post any questions you may still have on our Facebook feed or Twitter account. Enjoy the magic!