Disneyland Paris News: Concept Art For New Halloween Float
This has just hit the Twitter waves, and unlike before where it's usually the likes of Radio Disney Club that have the scoop on these things, this piece of concept art comes from D23, the official Disney fan club which ironically offers very little to Disneyland Paris guests.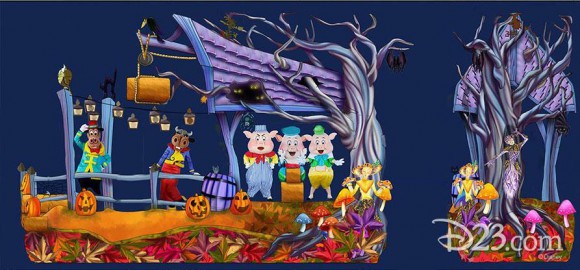 The new float, from a few days ago we know to be called Raise The Rafters, looks very spooky indeed, and unlike the very harvest parade of last year. It's not too dark that it will appear out of place though, as the autumn colours of the leaves at the bottom of the float will fit very well, and the characters will of course add a lot of fun and frivolity. We may even see the other floats change a little bit, given that Maleficent and the other villains will be making Halloween in Disneyland Paris a more evil affair this year.
The design of the float looks really good though, and the rafters being raised are being done so by overgrown branches and vines. The fairies or pixies on the side I would expect to be Cast Members, much like the corn characters from last year.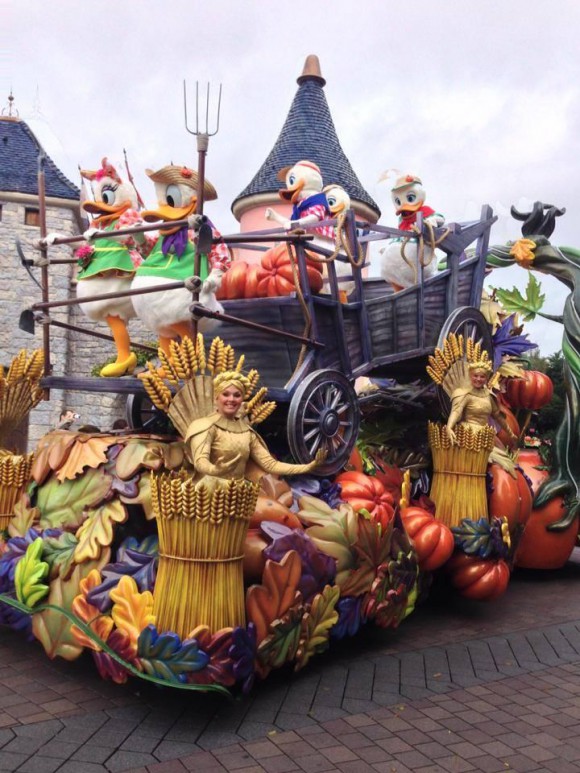 With what we knew from the press release and what we found from the Halloween 2014 presentation, and now this great looking new float, it's going to be fantastic spooky Halloween season in Disneyland Paris this year.