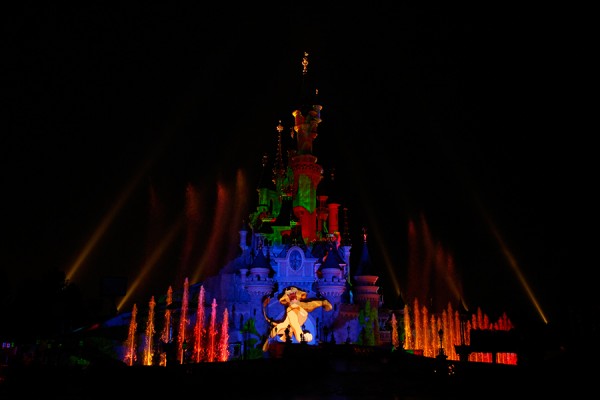 9 Things I'm Looking Forward to Doing in Disneyland Paris in 9 Days
Ideally this would have been 10 things in 10 days, but I was too busy to write an article when the idea came to me yesterday, but 9 will be more than sufficient. There are of course hundreds of things that I can't wait to do and see when I return to Disneyland Paris in just over a week, but these are either closest to my heart or are particular to this trip.
Dreams! 2.0
I saw Dreams! twice in May last year and once more in November too, but now Dreams! has two new scenes added to it. In place of Mary Poppins and The Jungle Book we have Brave and The Lion King. I have seen the scenes as single entities just once each on YouTube but have refrained from watching the whole show, as I wanted to wait until I was there in person to see the new version of this fantastic night time spectacular. I've heard mixed reports so I'm keen to see for myself and what I make of it.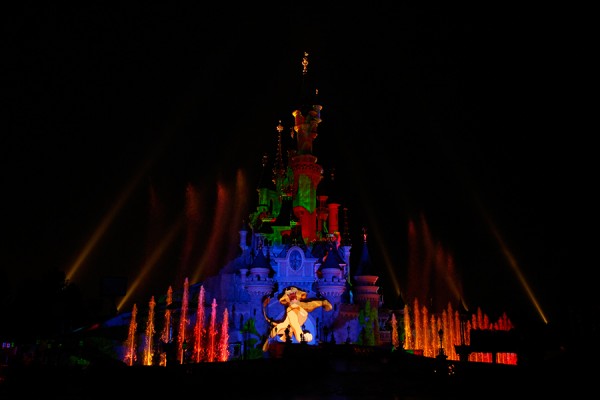 Pirates of the Caribbean
I recently re-watched Curse of the Black Pearl
and part of the extras was a look a the ride, and Disneyland Paris imagineer Tony Baxter was one of those interviewed. Already top of my list of attractions in Disneyland Paris, this has fueled my desire to sit in that boat and revel at all the amazing creations and atmosphere surrounding me. The mere sound of that ride music transports me off to Adventureland and a place I can escape into a world fantasy and mystery.
Hidden Treasures
Though I am not leaving myself much time to do so, I want to get together a list of all the hidden treasures in Disneyland Paris so that I can find them, and then either photograph or video them. I've been told by an ex Cast Member to look out for a big egg at the entrance to Adventureland and also a swinging rock, neither of which I can remember seeing before. This is where all of you can help – please! If you know of any hidden treasures anywhere in the resort or have read about any and have not seen them yourself, then please leave a comment or email me and I'll add them to my list. Thanks 🙂
The Tower of Terror Shop
I've never experienced Tower of Terror and after seeing a video of it I'm not sure I ever will! However, the shop itself sells lots of ride specific and exclusive merchandise. This is something I've been requesting for some time and while it needs to happen in more places across the resort, it's great to hear that it already does exist in this case. I'm looking forward to exploring a shop I've never been in and looking at merchandise I've never seen. I will also try to see all the theming inside Tower of Terror, departing at the chicken exit, so as not to ruin my reputation as a thrill avoider!
Star Wars Build Your Own Lightsaber
I completely forgot to check this out when I was in Disneyland Paris in November last year, but it's only fitting that I will do it this time with Star Wars fanatic son with me. This will be the second Star Wars themed highlight of this trip as Star Tours will be ridden as a whole family for the first time, as I wrote about here.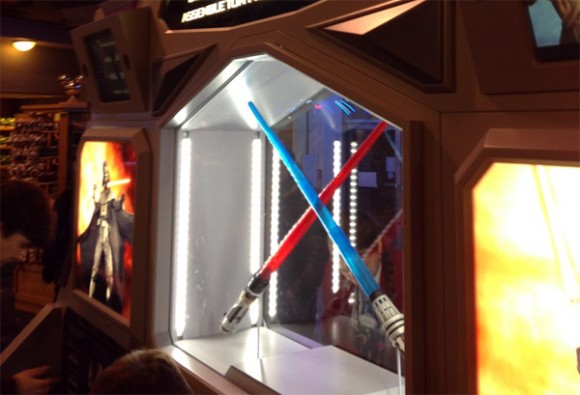 Ratatouille Construction
It's been a whole year since I even entered Walt Disney Studios, let alone tried to see how the constructional of Disneyland Paris' latest attraction is coming along. Luckily we have InsideDLParis as an ever present photographer to keep us up to date on this and everything else going on, but it's always nice to take your own photos too. As it won't be my first time on the Toy Soldiers Parachute Drop this time round, I can compose myself and try to take some photos from up high.
La Cabane des Robinson
This has always been a favourite attraction of mine in Disneyland Paris, but it might surprise you to know that I've never actually seen the film that inspires this attraction; Swiss Family Robinson
. It'll be great to climb the tree and see all those scenes, but now I'll actually recognise them from the parts of the film they reference. An already great attraction is now going to be even better.
You may have noticed that quite a few of those involve my son in some way, but that's the beauty of taking children, you see the parks in a whole new light. It's like experiencing Disneyland Paris for the first time when ever you return, and see them notice new things and go on different rides.