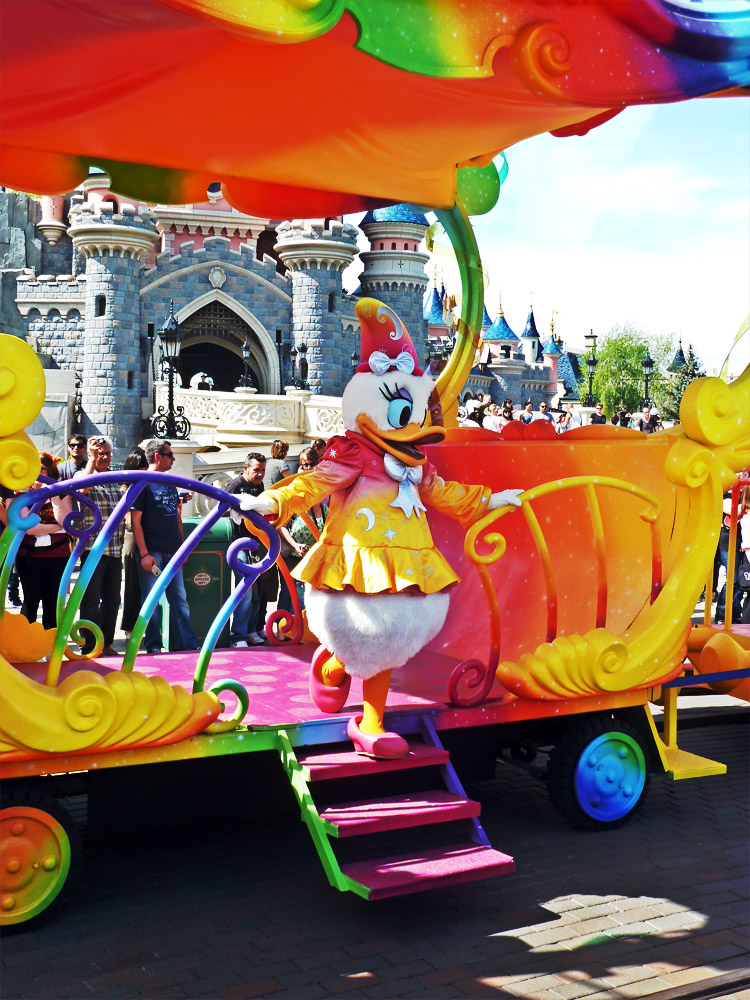 Disneyland Paris 20th Anniversary Trip Thoughts: The Celebration Train
In the months leading up to our recent trip to Disneyland Paris I was very damning of this train, thinking the colours were very over the top and thinking it looked like it had been at the centre of a sherbet factory explosion. However, just minutes into being our time in Disneyland Park on our first day and the Celebration Train came down Main Street USA, right past us. The reaction from my son was enough to change my mind and made me realise this train's very important part of the Disneyland Paris 20th Anniversary celebrations.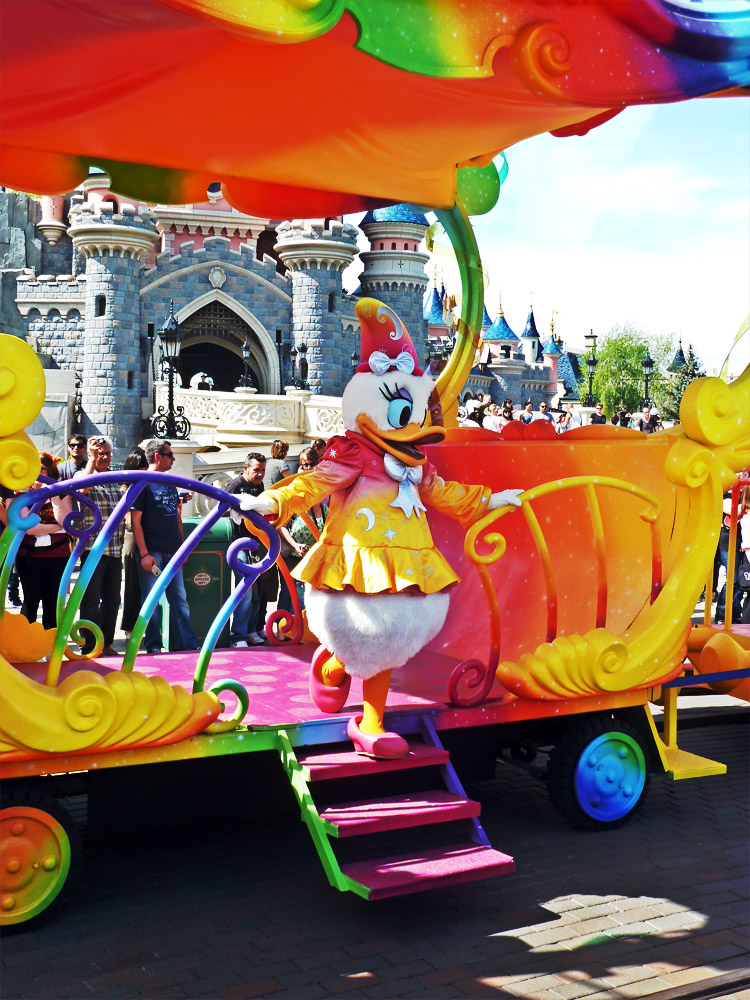 His face lit up and he actually started dancing and walking, then running towards the train. The thrill of seeing characters he'd only previously seen on Disney Junior, all dancing and waving on a most spectacular looking train, had him in awe.
Not everything in Disneyland Paris is going to be enjoyable for everyone, though most are. While traditional fans like myself prefer the theming of Pirates of the Caribbean, the attention to detail of the Castle and glory of Main Street USA, there are children like mine who react to something just a little simpler and more on their level. The 20th Anniversary Celebration Train was the very first thing in Disneyland Paris that he got excited about on this trip, and he continued to react favourably to it on every subsequent spotting of it on our holiday.
It was through his, and other children's, reaction to the train that made me like it too. How could I not like something that gave the children such a thrill and made them so happy? Sometimes it's not the attraction itself that gives you pleasure, but the response from those experiencing it. Any parent will tell you that vicarious enjoyment is as strong as, and sometimes even stronger than ones own enjoyment. It's in that way that the Celebration Train became a highlight of our holiday, much to my initial surprise.
In our house we are eagerly anticipating a Disneyland Paris 20th Anniversary CD, as a certain 4 year old has been singing the song that accompanied the train ever since. For those of you yet to hear the music, here it is:
httpvh://www.youtube.com/watch?v=isnbivhDnF0&hd=1
If you are going to Disneyland Paris during the 20th Anniversary celebrations then don't dismiss the Celebration Train like I almost did – just watch how much the kids are enjoying it, it'll warm your heart.