Where in Disneyland Paris would you live?
This idea for a blog post came from a chat I was having with Manda from Manda's Disney Blog on Twitter yesterday evening. She was trying to guess my accent from my appearance as guest host on episode 3 of the DLP Newscast and I ended up saying I am from Disneyland Paris! It went on from there and I said that my ideal place to live in Disneyland Paris would be The Blue Lagoon.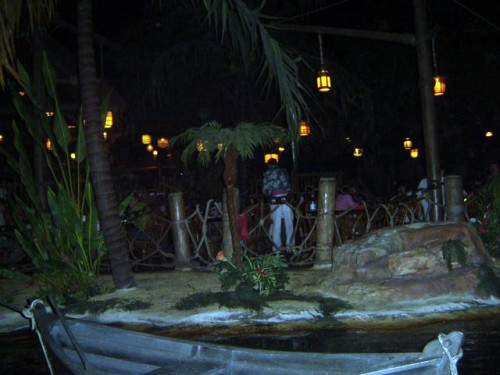 It's not just because it's close to my favourite ride, Pirates of the Caribbean, but that is a big consideration. Blue Lagoon is my favourite restaurant in Disneyland Paris so I'd have some of the best food on the resort on my doorstep. Then there's the heat, and anyone who has eaten in the Blue Lagoon will know that it is a tropical setting and as such it's summer season all year long. There'd be no need for thermal underwear and big thick jumpers – get the shorts and t-shirts out, they are here to stay!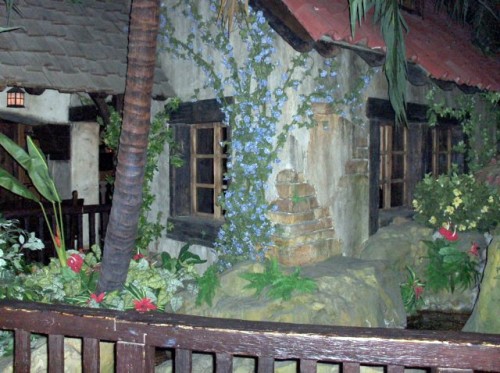 I was thinking of doing it Castaway style and building a hut on the beach – I could move a few of the tables out of the way and in time I'd have a shack that dreams are made of, in theory. Otherwise there's a little building on the photo above that can be converted into my house.
The surrounding area offers up some pretty awesome possibilities – midnight swims in the waters of Tortuga, hammock enabled snoozes using the palm trees and then there's the music and sounds. Where I'd be sleeping there is the sound of fireflies, but just a small boat ride away is the spectacular sounds of Yo Ho (A Pirate's Life for Me) accompanying some stunning visuals. Living on the shores of the Blue Lagoon I'd have to apply to be on Come Dine With Me. Riding on Pirates of the Caribbean would be a content winning post dinner activity.
So that's my choice – I'd live in the Blue Lagoon. Now it's over to you – where in Disneyland Paris would you live and why? Before you start, there's one condition – the Castle is out of bounds, that's reserved for Sleeping Beauty and her Prince Charming!