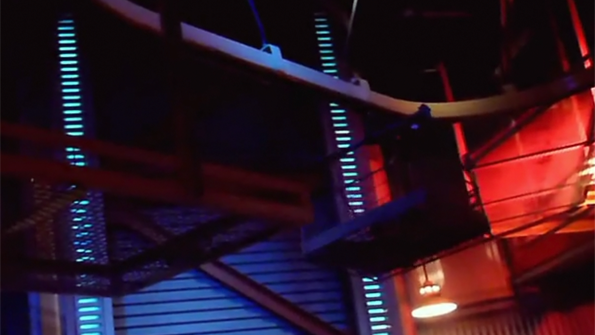 I Discovered the Star Tours Sky Track in Disneyland Paris
My most recent trip to Disneyland Paris in November 2012, apart from seeming like such a long time ago, was my 13th visit and on this trip I found something I'd never seen before. I'm a big fan of the Star Tours attraction and though I'd love to see them bring the big upgrade to Disneyland Paris I still have a huge fondness for the original version that currently resides in Discoveryland.
When you walk through the queuing areas, just before you go towards the loading area there is an area at the top of the zig zagging ramps where I just happened to look up and saw this little cage hanging from a wire which was being transported around a track. I must have been on Star Tours over 50 times, but never before seen this, and then became quite fascinated with it.
There weren't many people in the parks so I was able to stand and take a dimly lit video of the Sky Track, as I have decided to call it. Here is that video for you to enjoy, and please tell me I'm not the only one who hasn't noticed this before?