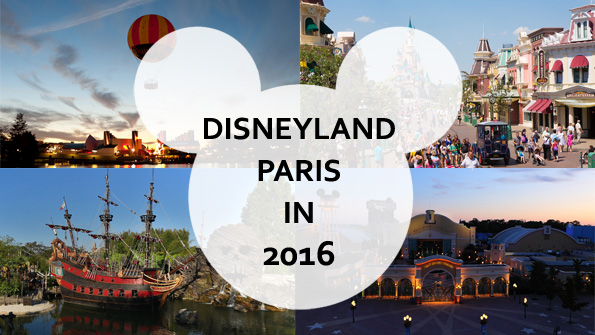 What do we want from Disneyland Paris in 2016?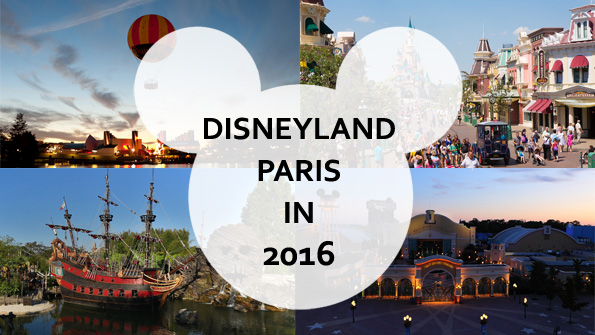 When I say we, it's the royal we of just I, Steve, but it reads better as an article title to say we rather than I. So it's 2016, and you might be waking up with a fuzzy head and the first bout of regret for the new year already. That's not me by the way, it's not even 7am and I'm wide awake writing this very article, determined to start the year as I mean to go on – sitting on the sofa in my pyjamas. 2016 is set to be an interesting year for Disneyland Paris, with a fair number of attractions closed for redevelopment and many eyes on 2017's 25th Anniversary. Looking firmly at the year ahead, here's what I, or do I mean we?, want to see happen in Disneyland Paris.
A successful debut of The Forest of Enchantment in The Chaparral Theater
I've not spoken about the revealed name for the new show at The Chaparral Theater, which we now know will be called The Forest of Enchantment. We've had a whole host of character announcements via the Disneyland Paris casting posters, such as Tarzan, Merida, Pocahontas, and now from the following image, we can see that Baloo and King Louie are involved too.
We know there will be live singing, and that as well as the Disney characters, there will be singers representing four of the elements of nature: Waterlilo (water), Ragina (fire), Lezardo (earth), Lucile (wind). It sounds completely different to the Frozen sing-along which will be present during the summer and winter seasons, and also far removed from much of what we have seen previously in The Chaparral Theater. All indications are that we will have a completely original production and that Disneyland Paris will once again be seen as a destination at the forefront of onstage entertainment. We don't have long to wait, as The Forest of Enchantment opens on February 10th and runs until May 8th 2016
Animagique Gets A Suitable Replacement
Set to open in Animagique, there are unconfirmed murmurings that the new show will not be called Annimagique, will not use the special black light technology that has the characters glowing as they did, and will not be a Pixar based show as some people guessed/feared. All this has me pointing to an article I wrote back in September where I prophesied that Hong Kong Disneyland's Mickey and the Wondrous Book be Coming to Disneyland Paris to Replace Animagique? – surely this has even more credence now we supposedly know what we know? That or it's a hybrid combined with Mickey and the Magical Map to give something else unique to Disneyland Paris. Along with the top 5 Disneyland Paris attraction that is CineMagique, the addition of this new show will give the Animation and Production area of Walt Disney Studios a much needed new lease of life.
More special events in Disneyland Paris
On December 16th there was Star Wars Night to celebrate the launch of The Force Awakens, and back in July there was a special launch event for the re-opening of Space Mountain: Mission 2. Fast forward to September 2016 and we will have the inaugural runDusney Disneyland Paris half marathon. This is all great, and the two events that have happened seem to have gone down very well, but like everyone in this world we live in, I want more.
Star Wars Night absolutely has to have been a test run for a potential Star Wars Weekend, something that has been happening Stateside for almost 2 decades. With the new film, as the previous 6, being filmed in the UK, Disneyland Paris is but a short journey away from a world of props and scenery, as well as many of the actors involved, in both this and the films that came before it. Combine that with the knowledge that comes with almost 18+ years of running Star Wars Weekends in Walt Disney World and it shouldn't be too hard for Disneyland Paris to pull off. At a time of unparalleled popularity and ubiquitous presence in society, this is bordering on a requirement, not just a desire from fans such as myself.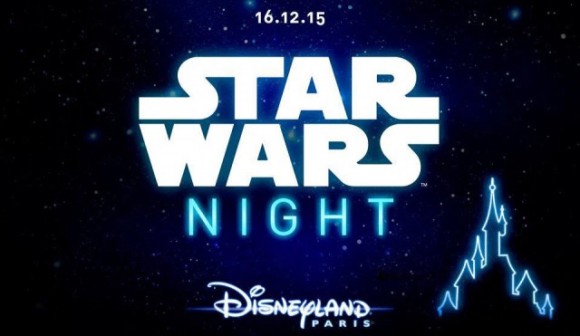 On a smaller scale, it would be nice too see something planned for the very last trip to Endor as Star Tours closes its doors in March, set for a transformation into Star Tours–The Adventures Continue. This has been mentioned in passing, so it's not an idea I can take credit for. But let's not only see it happen, but like all of these things, please give us enough notice, unlike Star Wars Night which was announced with too little time for most to make plans to attend.
Better behaved guests
Whilst there is a lot Disneyland Paris can do to improve the policing of misbehaving guests, it could also come from the guests themselves. Be it keeping mischievous children from climbing all over parts of the resort clearly designed as decor and not as a playground, or the exercising of self restraint by those who see any surface as somewhere to scrawl something absolutely nobody wants to see, an improvement in how people conduct themselves would go a long way towards making Disneyland Paris a better experience for all. Not only at the time guests are there, but it would be nice for people to return from a trip and not comment on how rude other guests were.
The latest rumours for Wi-Fi in Disneyland Paris is that Walt Disney Studios will get it by September 2016, and Disneyland Park in early 2017, one would assume in time for the launch of the 25th Anniversary. Now remember that this information is unconfirmed, so don't have a pop at Disneyland Paris or myself if you are there in September and can't find any Wi-Fi in the queue of Tower of Terror. From my previous articles and podcast episodes you'll know that this scares the hell out of me, as I fear legions of guests walking around like zombies, heads down, not looking where they are going as they tweet their latest pearl of wisdom. Nothing any of us has to say or photos we have to share are that important that they should priority over enjoying what is a truly magical resort. It's really not worth a few Twitter or Facebook likes, or YouTube views for you to be blocking walkways or rushing around to find a signal, if it means you are getting in people's way. In fact, go read this excellent article by Courtney Summer about social media, I'm sure it will ring true with many.
Keep up the upkeep
No, I didn't include this just for the tongue twisting title, I'm referring to all the painting, fixing, repaving and other improvements that have been ongoing in Disneyland Paris over the past 12 months. Sure we all looked forward to it's a small world reopening last month, even though the Disney characters weren't included, and yes we are all looking forward to seeing what they do to Peter Pan's Flight when it opens in July after a 6 month closure, but it's all the little fixes that matter just as much. Areas such as the Adventureland Bazaar with the new paving and paintwork, and I hope that in 6, 9 and even 12 months time it is kept looking this good, as it really makes all the difference.
On the subject of the refurbishments, I rapturously applaud the new initiative to decorate the fences with posters that advertise the attractions and explain reasons for closed ones. These are very well done and the design is so good I'd be all for them being added to Art of Disney on Demand so we could have them hanging on our walls at home. Check out these photos from @InsideDlParis showing just a few.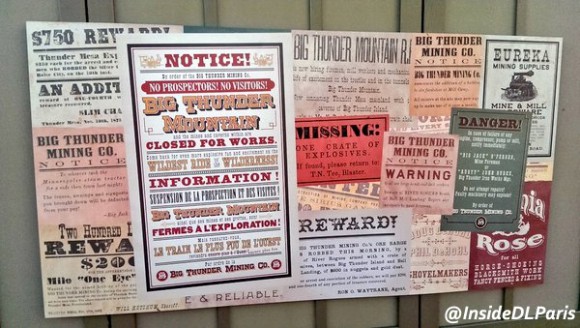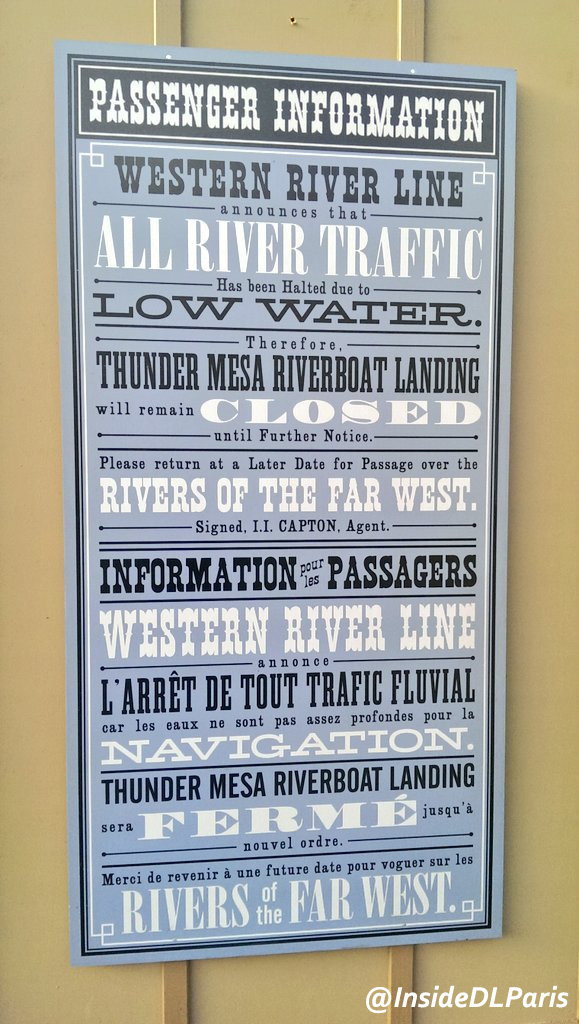 Advertise and tease the Disneyland Paris 25th Anniversary
I know there is one school of thought that says we shouldn't start advertising future events because it will stop people coming in the period before that, but if the pull of Disneyland Paris is strong enough and advertised effectively itself, there should be no problem getting people to visit at both times. With that in mind I'd like to see the 25th Anniversary built up with anticipation and excitement. Hey, you can even do it slowly and subtly if you like, but let's get as many people talking about Disneyland Paris and the wonder it has to offer, and will have on show in it's 25th year. Let's create a buzz that would make Mr Lightyear proud, and get people all over the world planning trips to visit Europe's number 1 tourist destination.
There is no doubt more we want from Disneyland Paris in 2016, and that's the royal we that is just I and the inclusive we that contains both you and I together. I myself am hoping to return soon to see The Forest of Enchantment, possibly to see the Swing Into Spring season that I am yet to experience, and maybe even before if I can get a ticket on that last flight to Endor. Here's to 366 days of magic that only Disney Parks can offer, and Disneyland Paris do so very well.