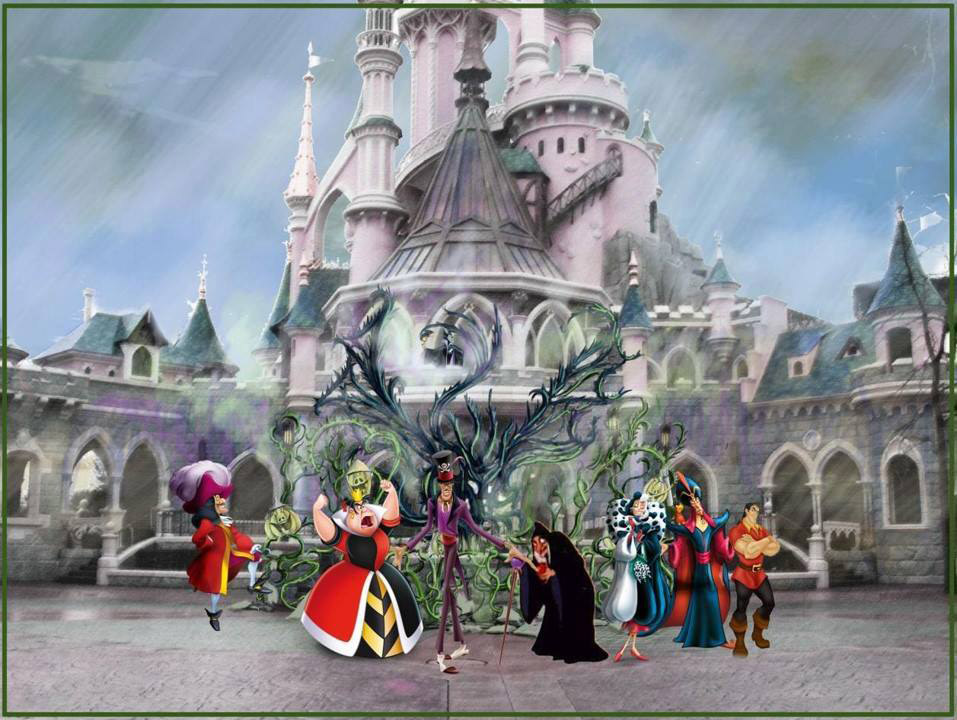 Disneyland Paris Halloween 2014: There's A Dragon In The Bushes
You have probably realised this already, but when we talked about the bramble set on the latest episode of the podcast, the one that will be a part of Maleficent's Court, we failed to see one very obvious thing. You see, both Mark and I pointed out that there were a bunch of villains in the artwork, but no Maleficent, which seemed odd for something called Maleficent's Court. Now let me post that artwork again.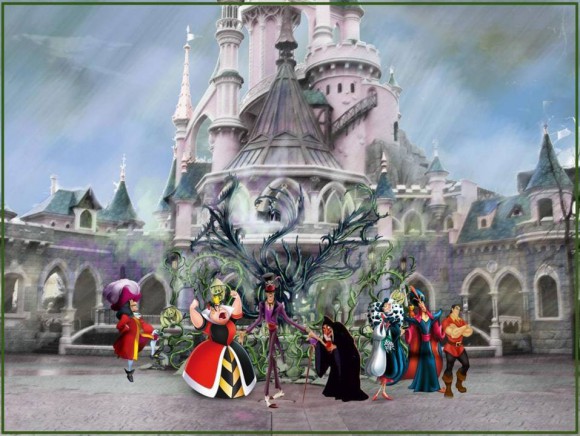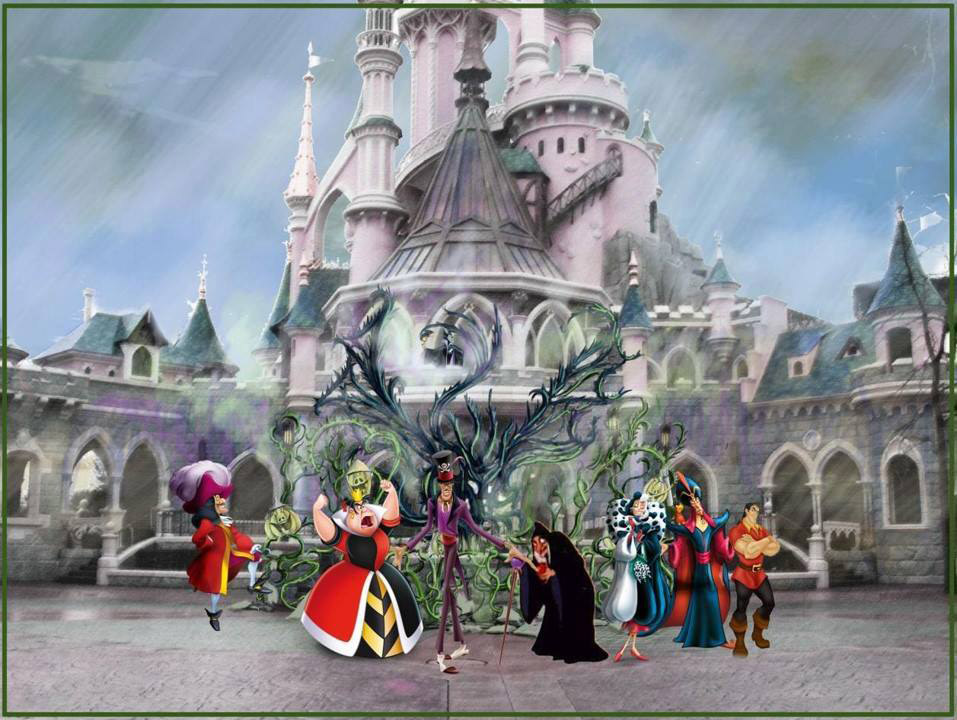 You see it? The reason there is no Maleficent character present is because she is already there, in dragon form. The brambles behind the characters are shaped to look like Maleficent – why I didn't see this before now is beyond me! We know from last week's presentation that parts of it will move in the wind, and I'm thinking it will be her wings that will move, to give the impression they are flapping, in preparation to take off and soar over the Castle. Of course that won't actually happen, not this year anyway!
It does make you wonder what other treasures there are hidden away in Disneyland Paris, past and present?
Update: Look at the Castle balcony – took me a while, but as @InsideDLParis pointed out, there is the Maleficent character! So, she's there in person, and as a dragon bush!