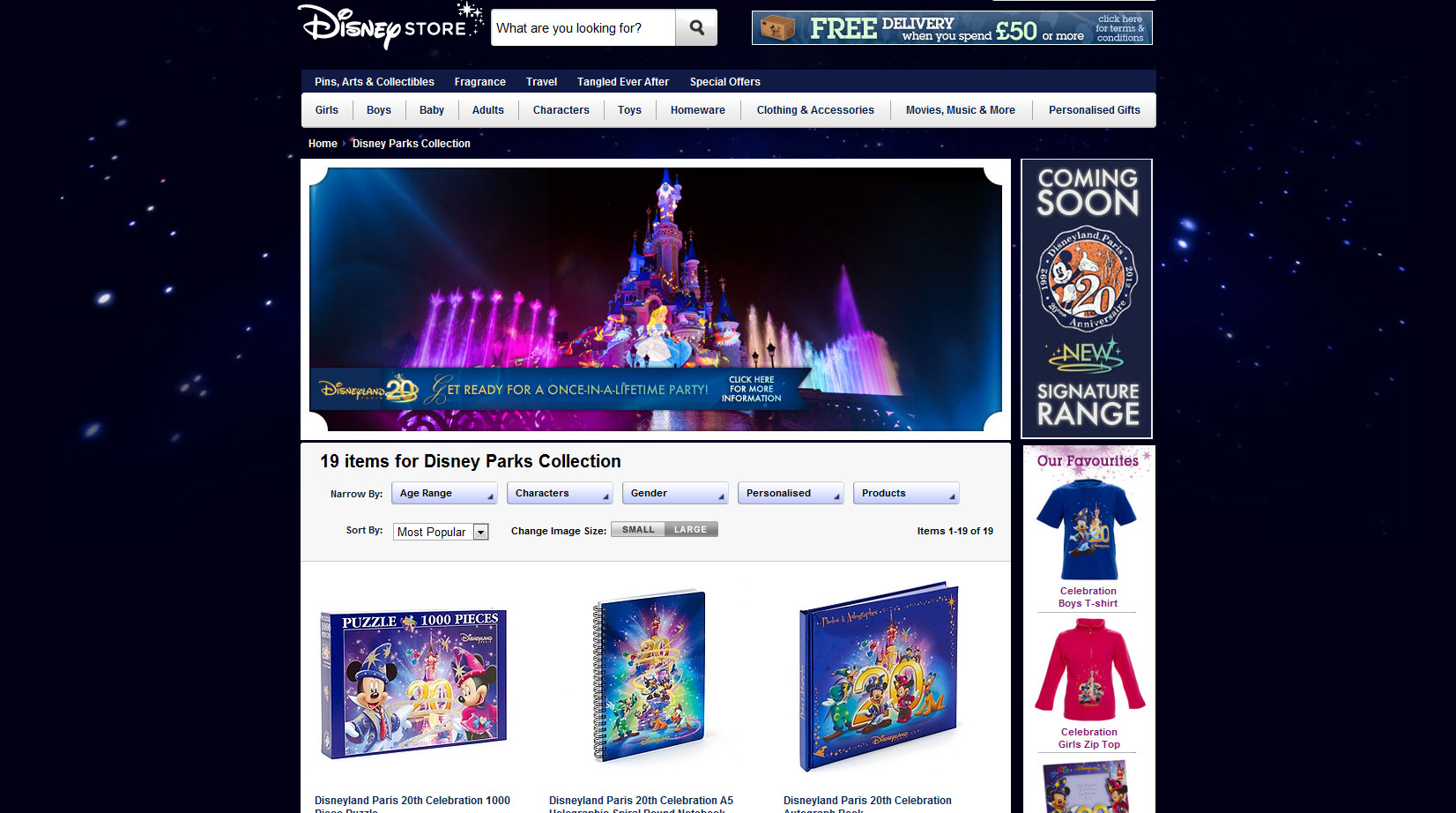 Disneyland Paris 20th Anniversary Merchandise now available on Disney Store Website
We thought it was launching on April 1st but finally the promised Disneyland Paris merchandise is available on the Disney Store website and can be found here
on the UK version.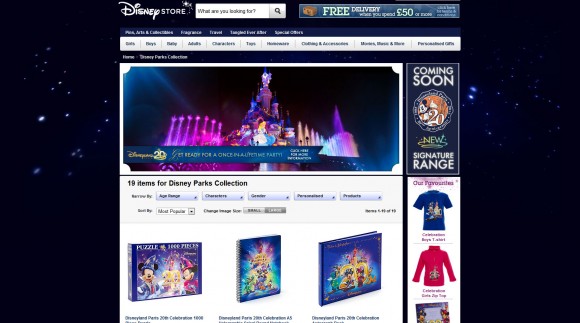 There are 19 items in the range currently available including a puzzle, mugs, stationary, caps and t-shirts & hoodies. Nothing for men yet but I'm hoping that will come in time.
It' a modest selection of the most obvious 20th Anniversary merchandise to sell on Disney Store websites, but it's a great start, and the most promising thing is the graphic promising that the signature range will be coming to the website soon. This is fantastic news as the branding on these items is much classier and less in your face. I just hope there will be men's apparel available in that range, or I'm going to have buy it all when I visit Disneyland Paris next month. Items aside, it's a great way to advertise Disneyland Paris to everyone who visits the Disney Store website.
Chceck out the merchandise photos on the Disneyland Paris Cast Member blog and let me know what items would you most like to see sold on the website and will you be buyng any of the 19 items already available?
Thanks to Disney Showcase Key for the head's up that the 20th Anniversary merchandise is finally there – I'd been checking every day but had almost given up by today!