In the Mind of a Vinylmation Collector
As a collector of vinylmations myself I'm always interested to hear from other collectors. So let me introduce you to Danny who has kindly written an article for us about being a vinylamtion collector – take it away Danny!
Let me begin with saying I love collecting stuff. Back in 2000 I bought my first pins in Disneyland Paris and bought and traded them for a year or three. Then, in 2004, I went to Walt Disney World and New York for the first time and when I came across a Lumiere in SoHo I bought my first WDCC (Walt Disney Classics Collection). I collected many of those until the line stopped in 2012.
In 2010 I started to see vinylmations on the internet and I found them just being odd. In September of that year I was in Disneyland Paris and saw some of them on sale there. I bought one of the park series, just to see what it was. I ended up with Astro Orbitor from The Magic Kingdom. I was not impressed with it to say the least. In that period you could not trade them in the parks yet so I was stuck with it.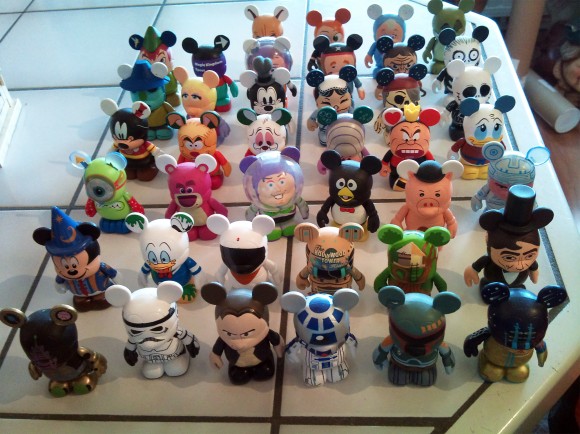 I did not buy any more until I saw that DisneyStore.co.uk
sold Toy Story 3 vinylmations and since I loved that movie I bought 2 boxes on the website, just to give it one more try. When they arrived and I was so curious which one I got and finding out I got one I really wanted (Buzz) the addiction to opening blind boxes was born. A few months later (Feb 2010) I was in WDW again and it was possible to trade vinylmations at stores. I bought a bunch of vinylmations and when I was out of one to trade I bought a new box and hope I did not like it too much so I could keep on trading.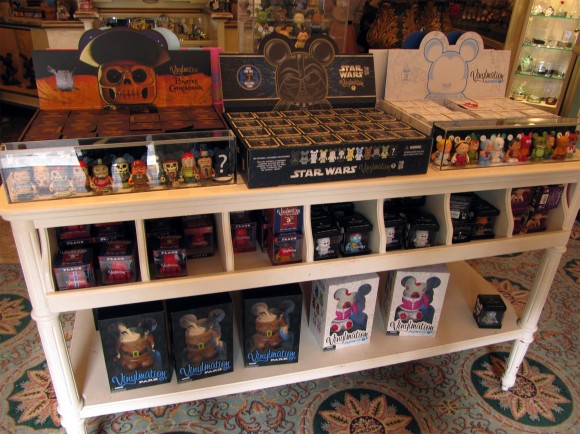 Today, when I am in Disneyland Paris I always have a couple of vinylmations with me that I can trade. Whenever I get close enough to a store which has vinylmations, I must pop in to see what they have for trade, even though I've been there an hour or 2 earlier.
I just love the opening of a box and seeing what is inside. I like to go into stores and hope they have a vinylmation for trade that I like and the interaction I sometimes get with a Cast Member. I like to display them in my living room and rearrange them when I got some new ones. My next vinylmations I will be getting are the ones from Beauty and the Beast. I can't wait to open up those boxes again.
Danny lives in Middelburg, Holland but spends his free time in the fantasy worlds of Disney, Efteling, Furry and Harry Potter. You can follow him on Twitter wjere he posts as @coppersaurus.