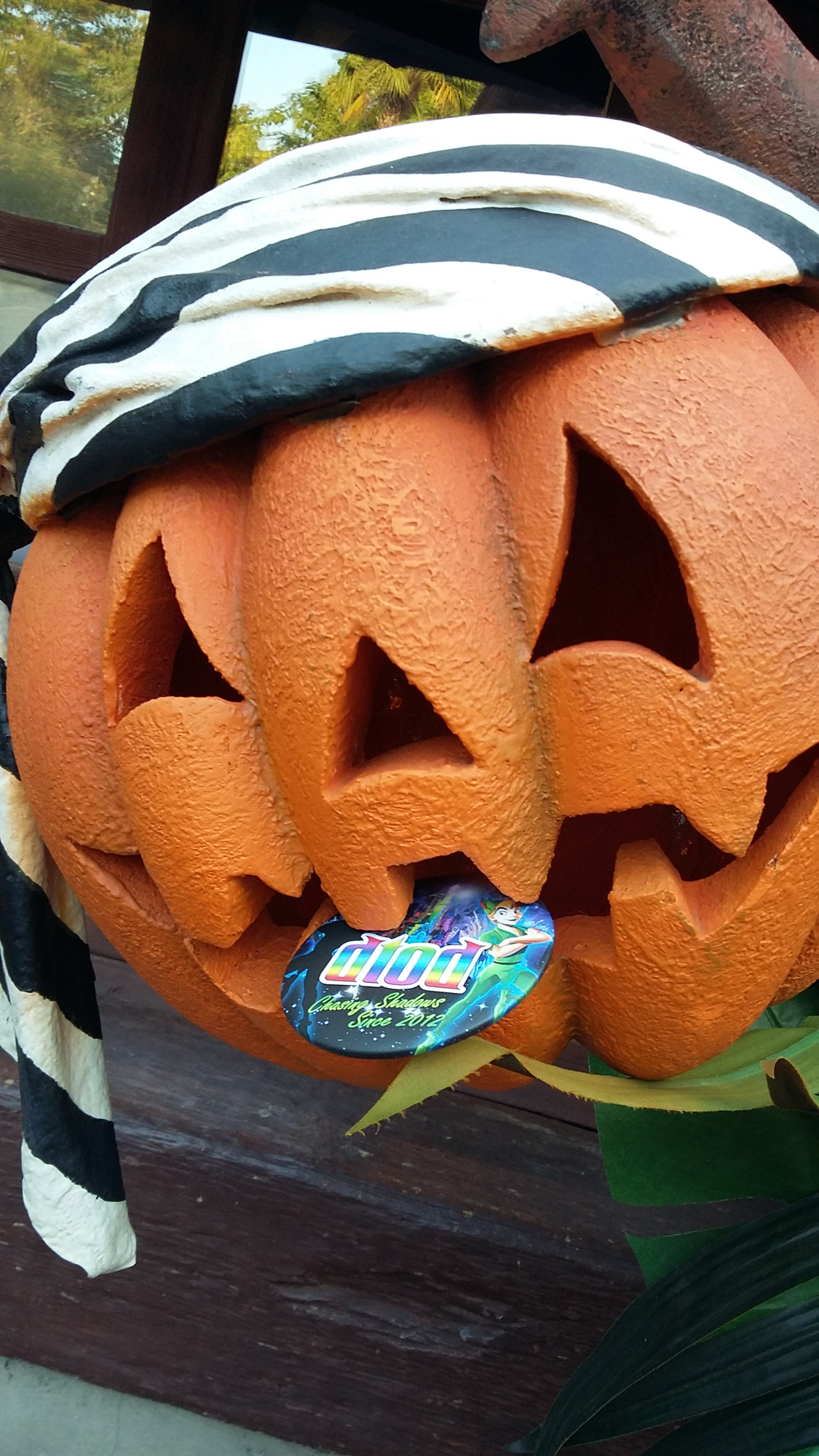 The Great Mason Family Disneyland Paris Badge Adventure
When Katie told me what she and her family were doing during the runDisney weekend I asked if she could send me some pictures, and that she did. So without further ado, I hand you over to Katie:
Happy 6th Birthday to start with! (Editor's note – the Dedicated to DLP website turned 6 in late September). Thank you for everything you do. We love the show, which is probably why my Mum went a bit badge crazy. We wanted some to wear around the park and for the run, but the 6 of us has enough to have more then one each! Even some of members of our family who weren't listeners wore badges, they just picked their favourite ride; Buzz, Pirates etc. It was my brother in law really who came up with the idea. I said I wanted to send a picture to you guys of the badges in the park and he suggested we have some fun with it, it grew from there. It became quite a laugh all coming up with ideas and taking the pictures. Hopefully you will find them attached. FYI: no property damage took place during this fun, just well placed balancing acts and a little cheeky cast member chit chatting ?

We are crazy crazy Disney fans and have been very fortunate to have been to a number of the parks a fair number of times, and this added a little bit of different fun for us all together as a clan! Also, thanks for the heads up about Heads Up, queuing wont be the same from now on…. even an American lady in a queue joined in with one of our games.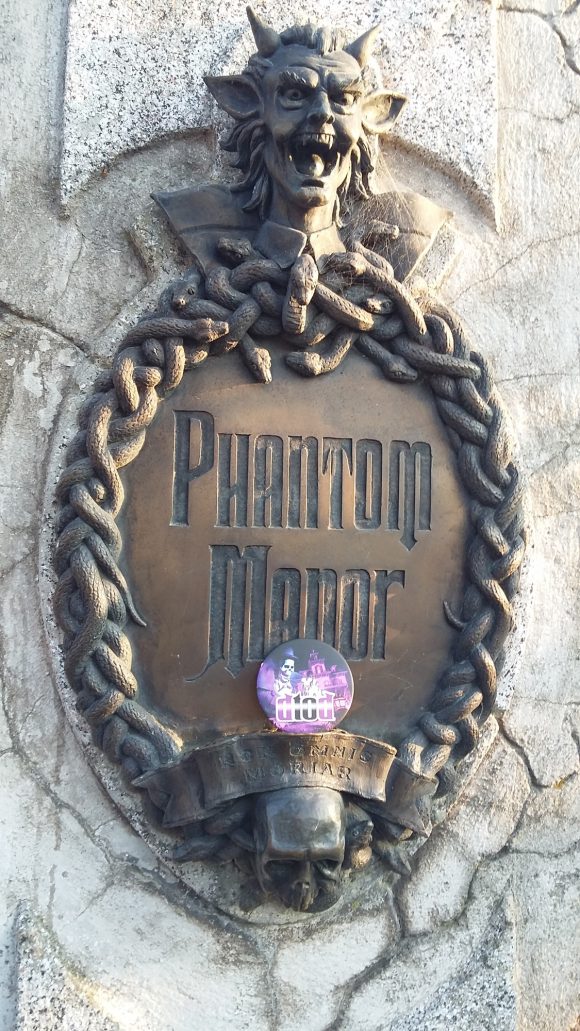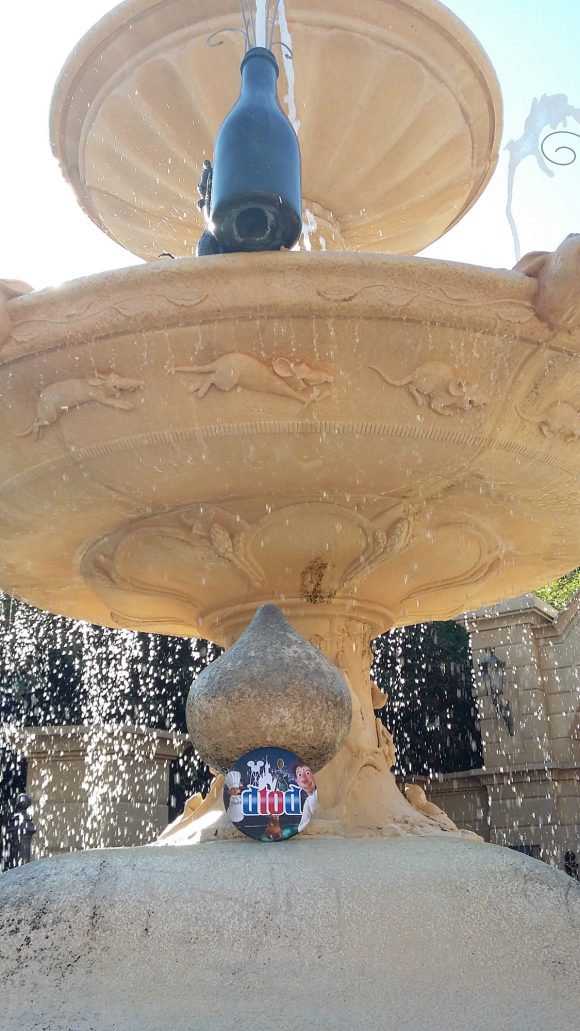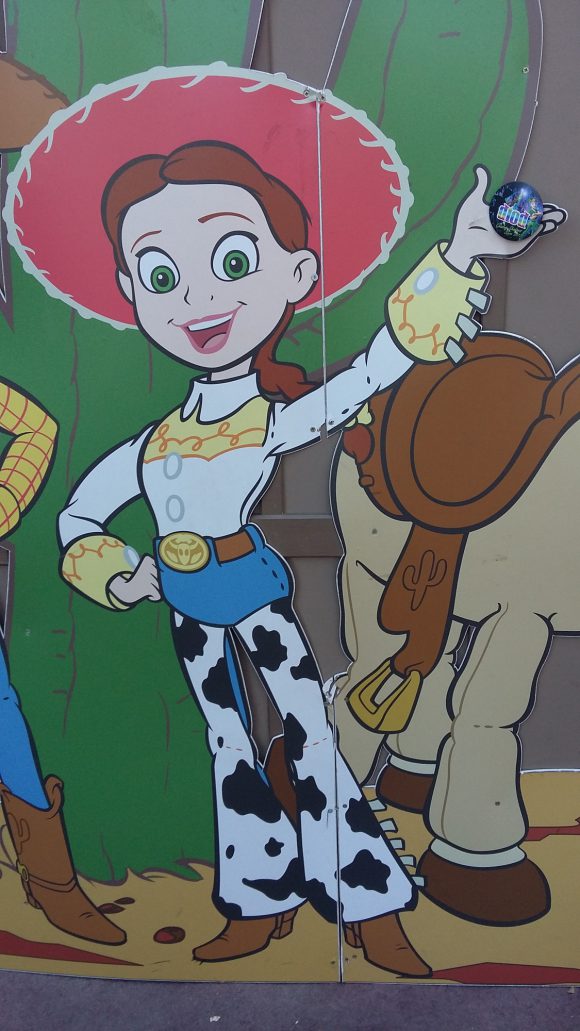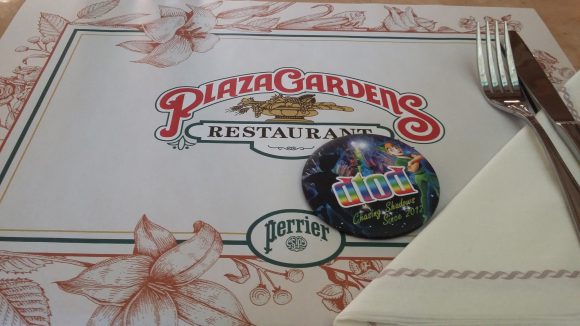 Thank you so much to Katie and the rest of the Mason family, for your support of Dedicated to DLP and for all the great photos. Extra points for the placement of badges in their themed locations. You could have just started a new trend Katie…