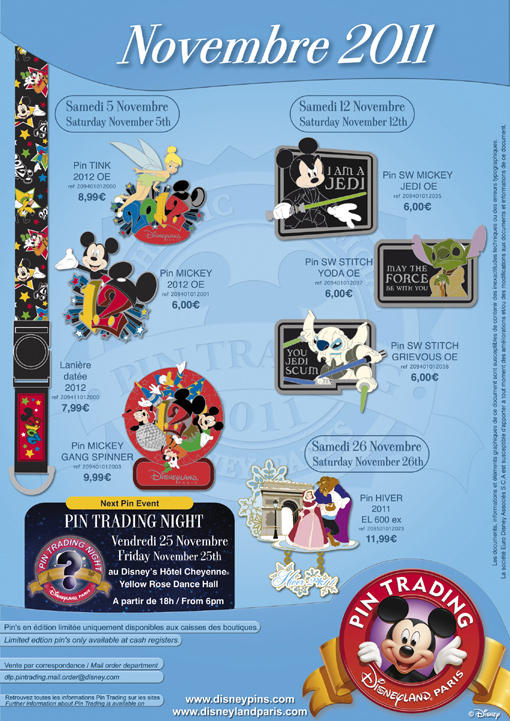 Disneyland Paris Pins for November 2011 – Star Wars & 2012
I've been checking every day and finally the Disneyland Paris pins for November 2011 are out, and here they are: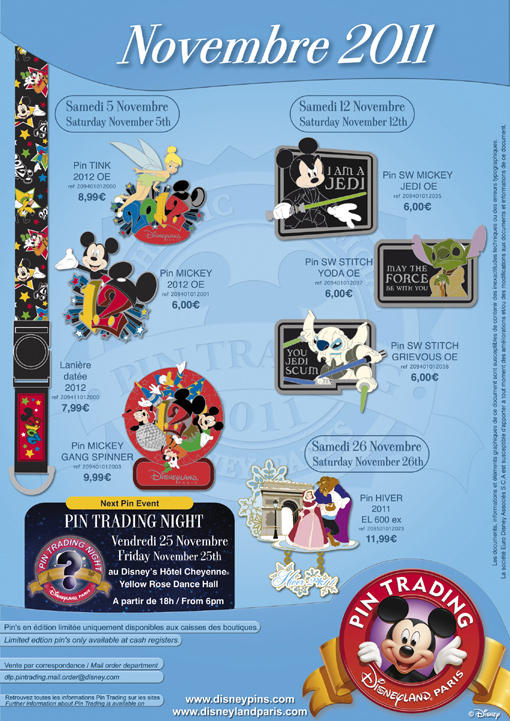 The pin releases have been getting better and better as the year has progressed, and now with November 2011 I can finally say that I like every single one of them. As a huge Stars Wars fans I really like those 3 pins, especially the Stitch General Grievous pin. Stitch does lend himself very well to Grievous, what with his extra limbs.
I also really like the 2012 pins, which are a nice combination of colours and characters. The spinner pin is one that I will be looking out for when I go on Thursday (more about that in another post to come later), it's just a pity the Star Wars pins come out the day after I leave Disneyland Paris.
The Beauty and the Beast pin is less appealing to me personally but I like that it's not a generic pin and you very rarely see a pin featuring Beast.
I'm quite surprised that there aren't any new Duffy pin releases, what with him becoming an official character in the resort this week and being such a big part of Disneyland Park in November.
Very impressive all round – well done Disneyland Paris pin people!