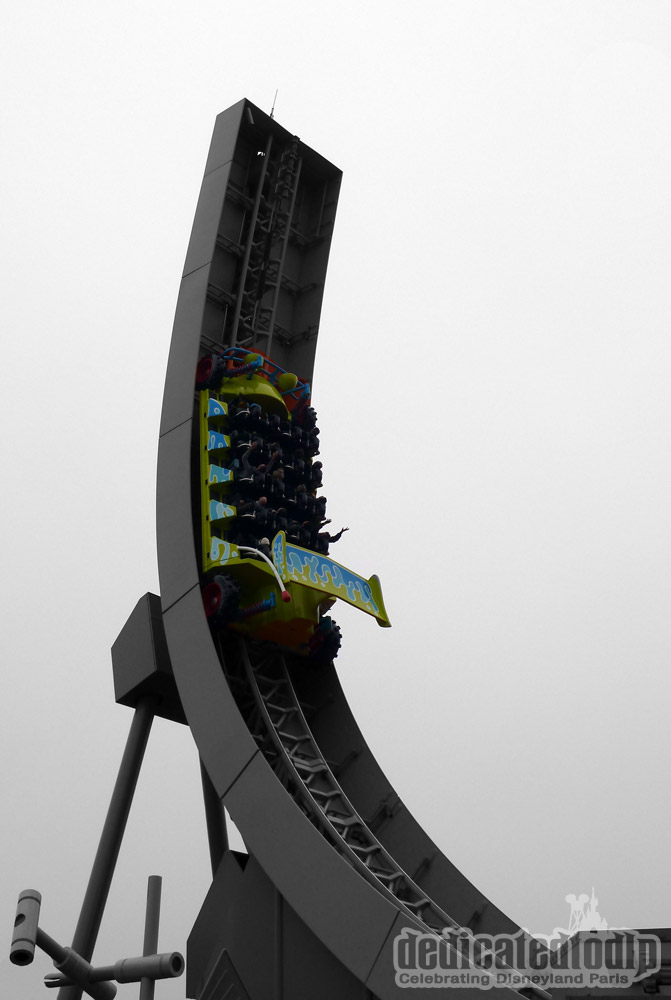 Disneyland Paris Photo of the Day: 12th November 2011 – RC Racer
Even though I was in Disneyland Paris last September, yesterday was the first time I've had a proper look around Toy Story Playland. I've been critical in the past as I have previously thought it wasn't an area that really lived up to the standard that Disneyland Paris has been providing for almost 20 years. However, on seeing Toy Story Playland up close I have to say that the theming is absolutely fantastic and is a great use of the Pixar characters and settings that the new generation of Disney fans know and love.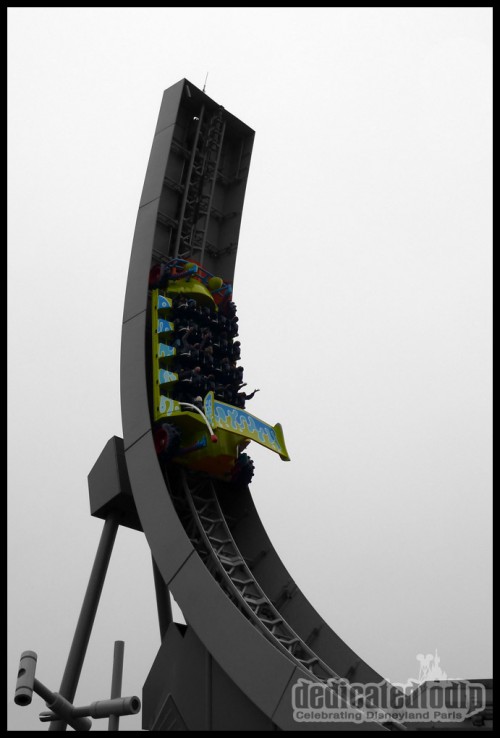 Though I'm not keen on riding RC Racer it does make a great visual and in this photo I decided to turn it grayscale, apart from the actual RC Racer car and passengers which I left in full colour. The people riding it did look to be having a lot of fun, so maybe one day you'll see me on it, but don't count on it!