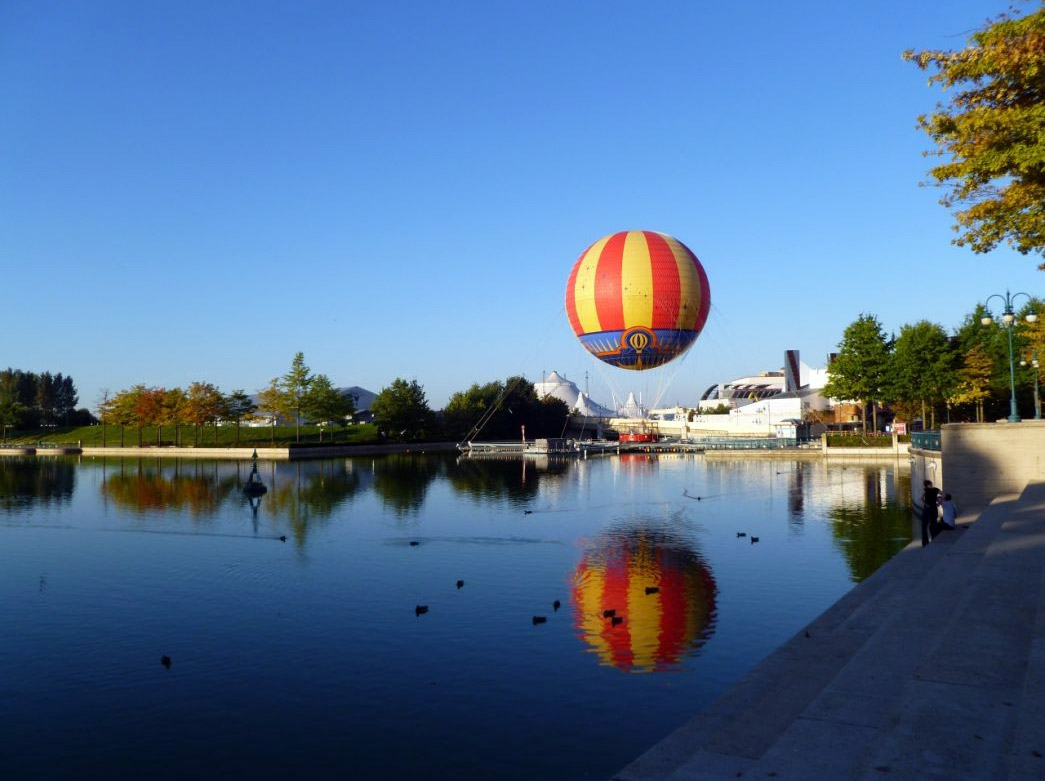 Kyriad no more, we changed our booking to Hotel Santa Fe
So on Friday you'll have read that I booked a trip to go back home, to Disneyland Paris, in May. I initially booked the Kryiad Hotel because it was cheaper than any of the on site hotels and was still only a 5 minute ride away on one of the free Disney buses. However, a weekend submerged in Disneyland Paris 20th Anniversary celebrations and I started thinking about staying on site again, specifically the Hotel Santa Fe.
One of the big factors is that my son is an absolutely massive Cars fan, and I'd love to see his face when we arrive at the Santa Fe and he sees the huge picture at the front featuring Lightning McQueen and Sally. We arrive on the day of his 4th birthday and I think it would just about make him burst with excitement. Then of course there's the Cars theming in the hotel – I know for sure he'll love the Cars duvet cover and probably want to bring it home.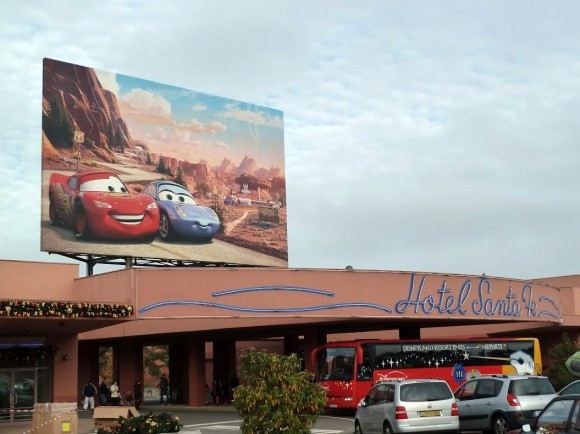 The Cars theming at Hotel Santa Fe is not the only reason for wanting to stay there, though it is a strong one. Part of being in Disneyland Paris for us has always been waking up in the morning, to the sound of a Donald Duck wake up call, having breakfast, getting ready and then walking along the Rio Grande River towards Disney Village and subsequently the parks. It wouldn't feel right to get straight on a bus and head over to the parks without taking in the glorious sight of the sun on Lake Disney or watching the ducks paddling down the Rio Grande River. Once you enter the parks life gets a little more hectic, so it's nice to have that relaxing start to the day.
When we last went as a family in 2010 my son would always loved pointing out the big balloon, Panoramagique to you and I, but for a 2 year old that wasn't the easiest word to say! He'd do this as we walked to and from the parks and even now when he sees hot air balloons and likens them to the one he saw in Disneyland Paris. This might sound inconsequential to most and a strange reason to pay more to stay on site, but it's the little things that sometimes give you the longest lasting memories. If we stay offsite we'll miss out on our balloon spotting sessions.
When we are in Disneyland Paris it's likely that with a 4 year old, as he'll be from our first day there, we'll not be wanting to stay in the park much after Dreams has finished, and nor will a lot of other people. The option of being able to take a nice walk back to an on site hotel rather than joining a tired throng of exiting visitors all trying to get on the same bus is very appealing, and probably one of the biggest factors that contributed to me changing the booking.
The cost difference was £118 and when you take into account theming, convenience, surroundings and that Hotel Santa Fe is currently getting being treated to a long overdue refurbishment, well I think that's quite a bargain.