You can listen here online
Update Required
To play the media you will need to either update your browser to a recent version or update your Flash plugin.
or you can
right click and download
it for later. You can also grab it from iTunes
here
. If you have a non Apple MP3 player or phone then the subscription URL for you is
http://dedicatedtodlp.libsyn.com/rss
. We are also on
Stitcher Radio
, so look for us there.
After discussing the news about Halloween and a potential Frozen sing-a-long in Disneyland Paris, we talk abut the rumour of the 10 and 2 changes coming to the resort. That's 10 attraction changes in Disneyland Park and 2 in Walt Disney Studios for the 25th Anniversary of Disneyland Paris. Some are obvious, some we even know about, and the rest we guess, but with good reason!
Dedicated to Disneyland Paris Podcast on iTunes
If you liked the show we'd really love you to rate us and leave a review on iTunes – we'll read your reviews out on the next episode, you'll be famous…sort of! Thanks and go for 6 stars 🙂 Plus there is now a possibility of getting an exclusive Dedicated to DLP podcast badge!
Photos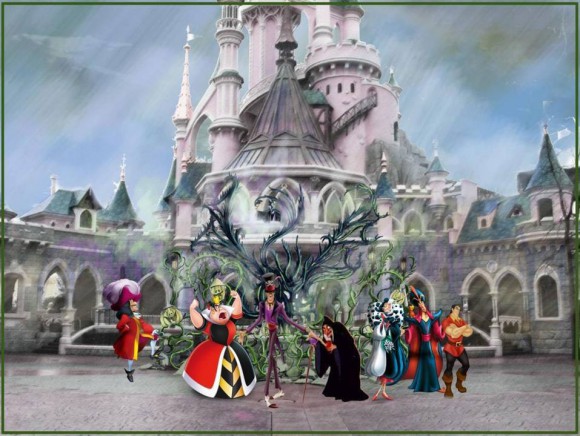 Videos
httpvh://www.youtube.com/watch?v=dPFXoRtLP4A
Links
Welcome to Disneyland Paris Tom Wolber and Goodbye and Good Luck Philippe Gas
Disneyland Paris News: Concept Art For New Halloween Float
Disneyland Paris Rumour: Star Tours II To Open in Time For the 25th Anniversary in 2017
Disneyland Paris News: Halloween 2014 Presentation
Have Your Say
We'd love to hear what you thoughts on our 43rd episode of the podcast, or if you just want to say hello. You can email us at podcast@dedicatedtodlp.com, tweet Steve at @DedicatedToDLP and Mark is @FuseMP, and you can find us on Facebook here. You can also see Dedicated to DLP TV on our YouTube Channel.