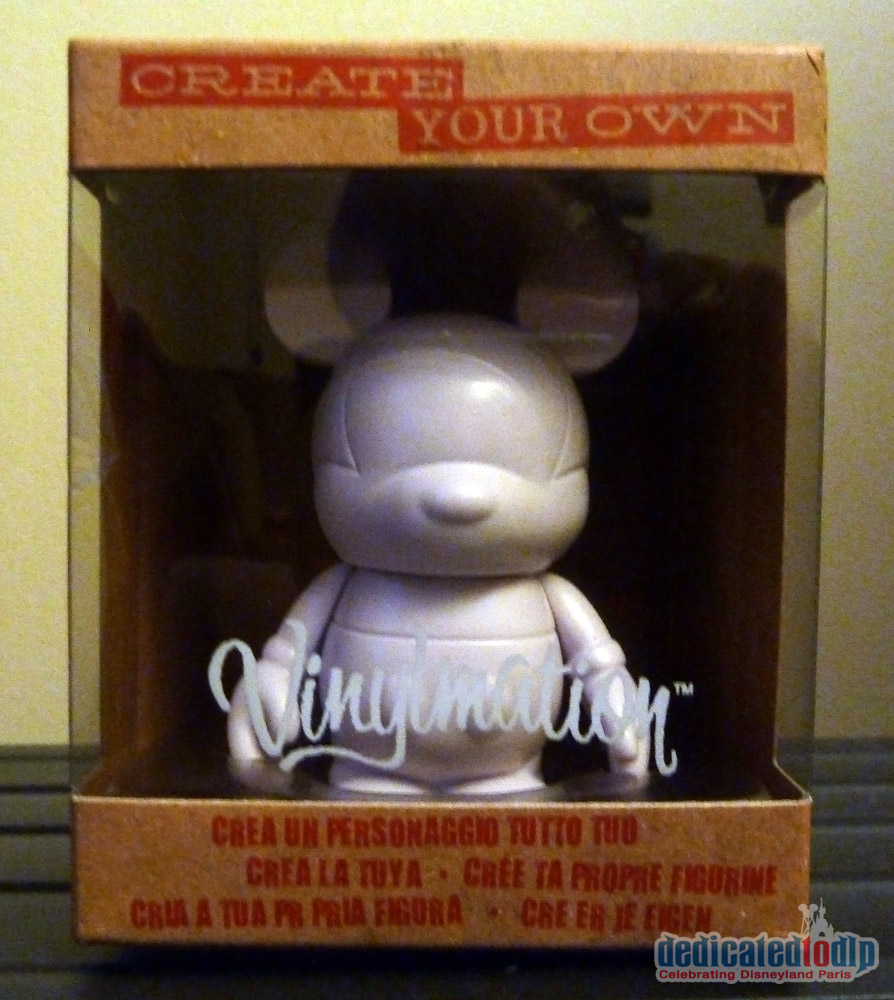 The Dedicated to DLP Vinylmation Project Stage 1
I like Vinylmations, but I only have one, and it's a Halloween pumpkin Mickey that I bought in 2010. Why don't I have more? The price – simple as that. I think £8 for a very basic minimally articulated figure to be quite a lot. Throw in the uncertainty of not knowing if you're going to get one you like due to the close boxes and it's not something I have gone head first in to collecting.
When I was in Disneyland Paris in November they had lots, at varying prices, but none that were actually Disneyland Paris themed, which could have tempted me. Those Disneyland Paris Vinylmations are on their way though, as this page would indicate. Disneyland Paris 20th Anniversary Vinylmations are something I will be very interested in getting my hands on and there's a fantastic article over at Destination Vinylmation speculating what that set might contain.
So, I was in the Disney Store yesterday and though there are very few Vinylmations sold in UK Disney Stores, in fact some have none, they did have some plain Create Your Own pieces in varying colours at half price. Take off a further 10% and I paid just £3.59 for my white Vinylmation.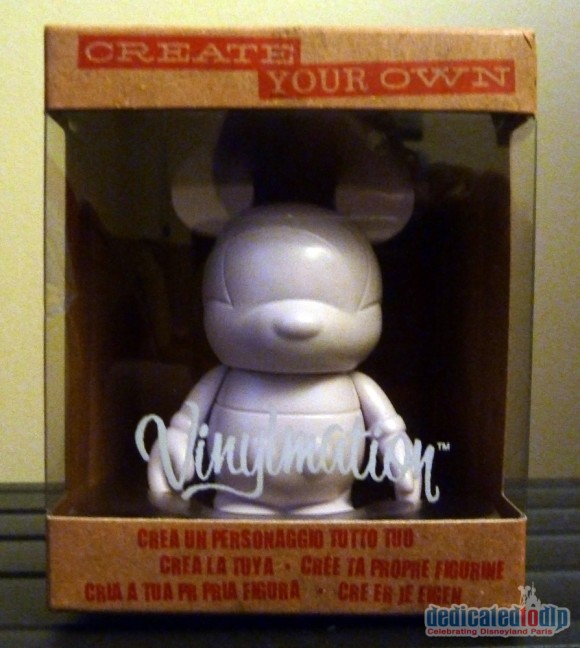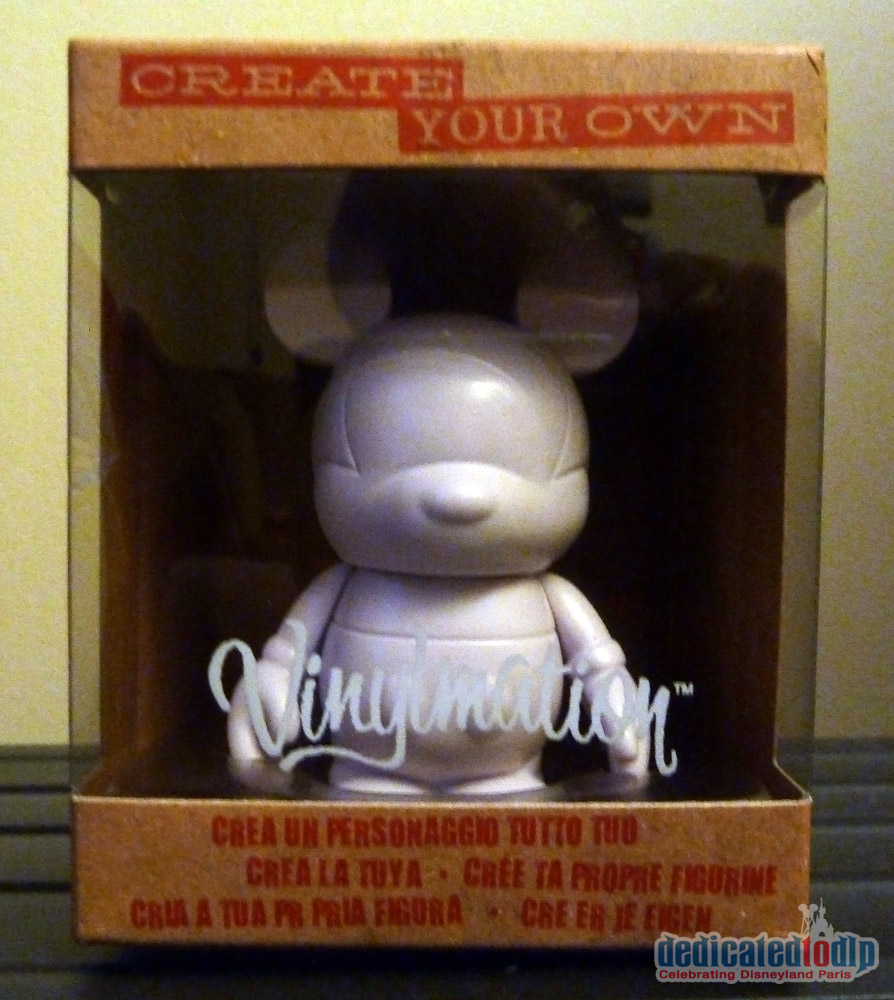 The idea is that I will use my immense crafting skills, which are basic at best and rarely tested, to turn this plain white Vinylmation into a Dedicated to DLP themed Vinylmation. I'm not sure at this point what that will entail but I have a few ideas swirling around in my head. I'll keep you updated with my progress and any suggestions would be gratefully received. I'd also love to see any Create Your Own Vinylmations you've made – it could be the inspiration I need to take this Dedicated to DLP Vinylmation project to the next level.