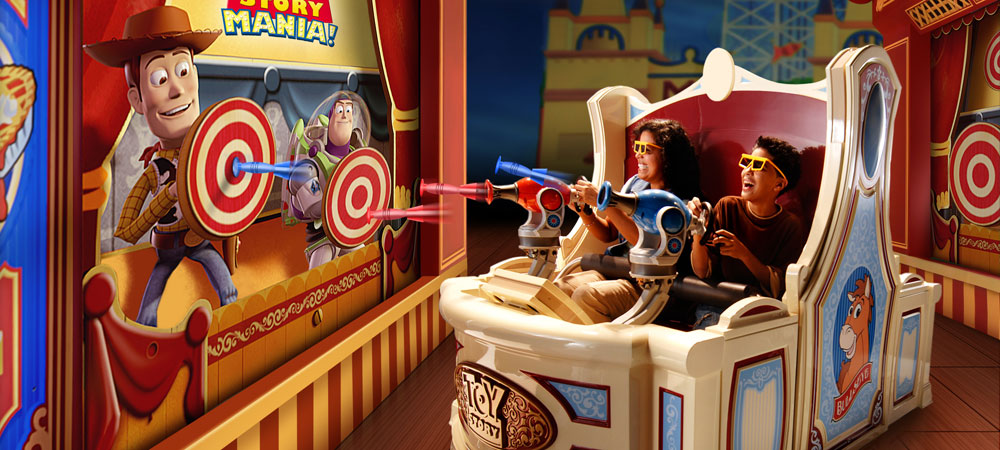 Star Tours 2 and Toy Story Midway Mania to Disneyland Paris?
Joseph is back with another blog post, this time about some exciting (for him – I'll post my thoughts soon too) new additions rumoured for Disneyland Paris Walt Disney Studios.
Some incredibly exciting news has been leaked recently and unless you have been hiding under a rock you probably have heard some excited whispers. Disneyland Paris is due a possible upgrading of Star Tours into Star Tours 2: The Adventure Continues and for Pixar fans not only will we be getting a world first Ratatouille ride but also a Paris version of the hugely popular and interactive Toy Story Midway Mania ride (currently found in Walt Disney World and Disnelyland Resort) built in the Walt Disney Studios Park.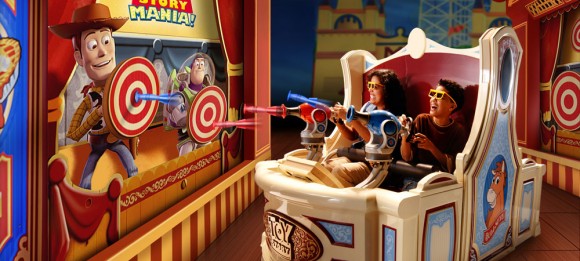 Now as a fan of both Star Wars and Disney/Pixar films I nearly cried out of joy, especially as I have constantly been moaning about the embarrassing quality of the current Star Tours film and slowly falling into paranoia that Disney Parks has forgotten about our little resort in France. Seeing as both American parks received the much needed Star Tours update last year and Tokyo Disney Resort had announced they too would be due the new film, 3D effects and animatronic pilot, although I will miss Rex/RX-24.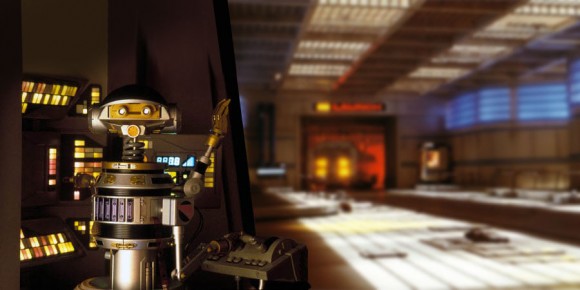 But then there is a very big part of me that is terrified of what updates can do, for example the intensely beautiful Space Mountain had its heart and soul ripped out with the reworked Space Mountain 2. I rarely run over to the ride anymore and in the old days I would make a point of grabbing a seat to the moon as soon as I entered Parc Disneyland. Also my heart sinks at the thought we could lose our classic Pirates Of the Caribbean, just for the sake of a few badly made films. Could you imagine if they added Eddie Murphy to Phantom Manor? Don't laugh, if the lackluster Haunted Mansion movie was a huge box office hit we could well be facing such an addition.
Luckily my fears are kept at bay (for now) as Disneyland Paris look like they are taking their time and (possibly due to finances) only changing what is needed. However, much as we like to moan about how we don't get the big shows first and the extra lands (Avatarland) before the US parks, I can't help thinking that it plays to our advantage in some ways. Disney spends the money and launches these new experiences in the US parks and then after a period they can actually judge whether or not the new US experiences are successful based on guest reactions and attendance etc.
Now fast forward to when Disneyland Paris is due a few updates and we end up with some tried, tested and very popular choices. Such as in the past Tower of Terror, Rock 'n' Roller Coaster and of course (one of my favourites) Buzz Lightyear Laser Blast. Even thinking about the 20th Anniversary Celebrations over the past few weeks, I can safely say that the addition of Dreams night time spectacular was certain proof that good things come to those who wait. Seeing the influences of the American shows chopped and changed to make a stunning new nightly event. In Dreams you will find the best aspects of the World of Color fountain show from Disney's California Adventure and the digital projection performances in both US parks, taken and perfected for Disneyland Paris.
So with the latest announcements and the positive feedback Dreams has received, I am filled with a lot of hope that Disneyland Paris is in a very good position for receiving the very highest in quality theme park entertainment. We just have to be patient.