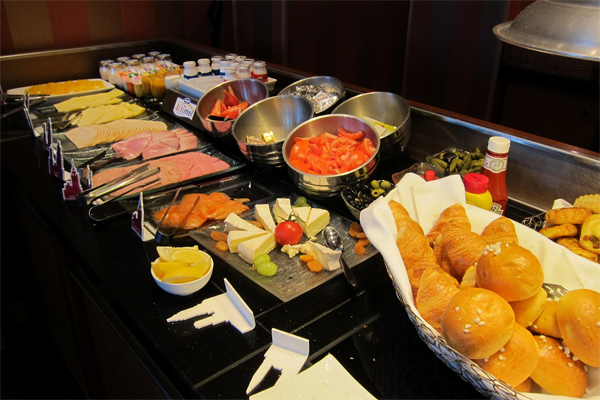 New Meal Plans and Improved Breakfasts Coming to Disneyland Paris in 2017
It was just last week that Magic Breaks released the prices for breakfasts in Disneyland Paris commencing March 29th 2017 and sent the online community into a spin. The rumours of breakfast not being included in the price of a room booking in Disneyland Paris had been rife for some time, and this was the confirmation that everyone had been awaiting, or dreading in a lot of cases.
My initial reaction seemingly echoed that of most people on social media – wow, those are expensive and add a huge mount of money to the cost of a holiday. A family of 4 staying 4 nights on Sequoia Lodge would be charged an extra £224 for breakfasts, assuming their kids were aged 3-11, that goes up to £240 for children aged 12 or more. At this point we have no idea how room rates will change and whether they will go down to reflect the extra breakfast cost, or whether this as many fear, is an additional expense that those staying on site and wanting breakfast will have to incur.
New Disneyland Paris Meal Plans
I have had some information about new meal plans at Disneyland Paris given to me and I am reporting this as news and not a rumour, as this is information directly from Disneyland Paris themselves. From March 29th 2017 there will now be 4 meal plans available:
Breakfast Option – breakfast in the hotel.
Half Board – breakfast in the hotel and one meal, either for lunch or dinner per day
Full Board – breakfast in the hotel and two meals, for lunch or dinner per day
Further to this, there will now be 4 meal options for guests to choose from:
Hotel – buffet at dinner time in the hotel the guest is staying in
Standard – buffet in a selection of 5+ hotels and restaurants in Disney Village and Disney Parks
Plus – 15+ buffet and table service restaurants in hotels, Disney Village and Disney Parks
Premium – 20+ buffet and table service restaurants in hotels, Disney Village and Disney Parks including character dining on Plaza Gardens (breakfast), Auberge de Cendrillon, Inventions as well as the Buffalo Bills Wild West Show
The big news for Sequoia Lodge is that it will have a hot buffet from March 29th, much like the 4 key hotels already do – Sequoia Lodge is a 3 key hotel. Hotel Cheyenne and Santa Fe will have an improved breakfast, but not a hot buffet. It's a real shame that they won't all be getting hot breakfasts and I'm not sure why, especially given the assumed increase in cost.
The Plaza Gardens character breakfast will be available to all meal plans, with an additional cost depending on what meal plan they choose. Also worth noting that these meal plans can be booked as close as 1 week from when the guest arrived in Disneyland Paris but not afterwards and not on arrival. I'd hazard a guess that a the Breakfast Option will be discounted in comparison to buying it separately on arrival, so if you are a breakfast person, it would be best to book that option in advance. The character breakfast can be bought as a one off without needing to book any of the holiday encompassing meal plans, but at this point it's not clear of this is available to non hotel guests.
So, a lot is changing in the world of dining in Disneyland Paris and seemingly becoming more like it's American counterparts and the Disney Dining Plan. We currently see Disneyland Paris package deals being advertised with free standard meal vouchers, and I took advantage of this in August. In the future we could see offers that include the full meal plans, or at least heavily discounted ones.
Until we get price information it's a case of wait and see, and it's very easy to imagine massive price increases, but these new meal packages could in fact make a lot of sense, both for guests vising Disneyland Paris and the resort itself. You have just a couple of weeks to book Disneyland Paris with breakfast included, after that – who knows. Based on what we do know so far, what do you think, and how do you see this affecting future bookings and holidays?