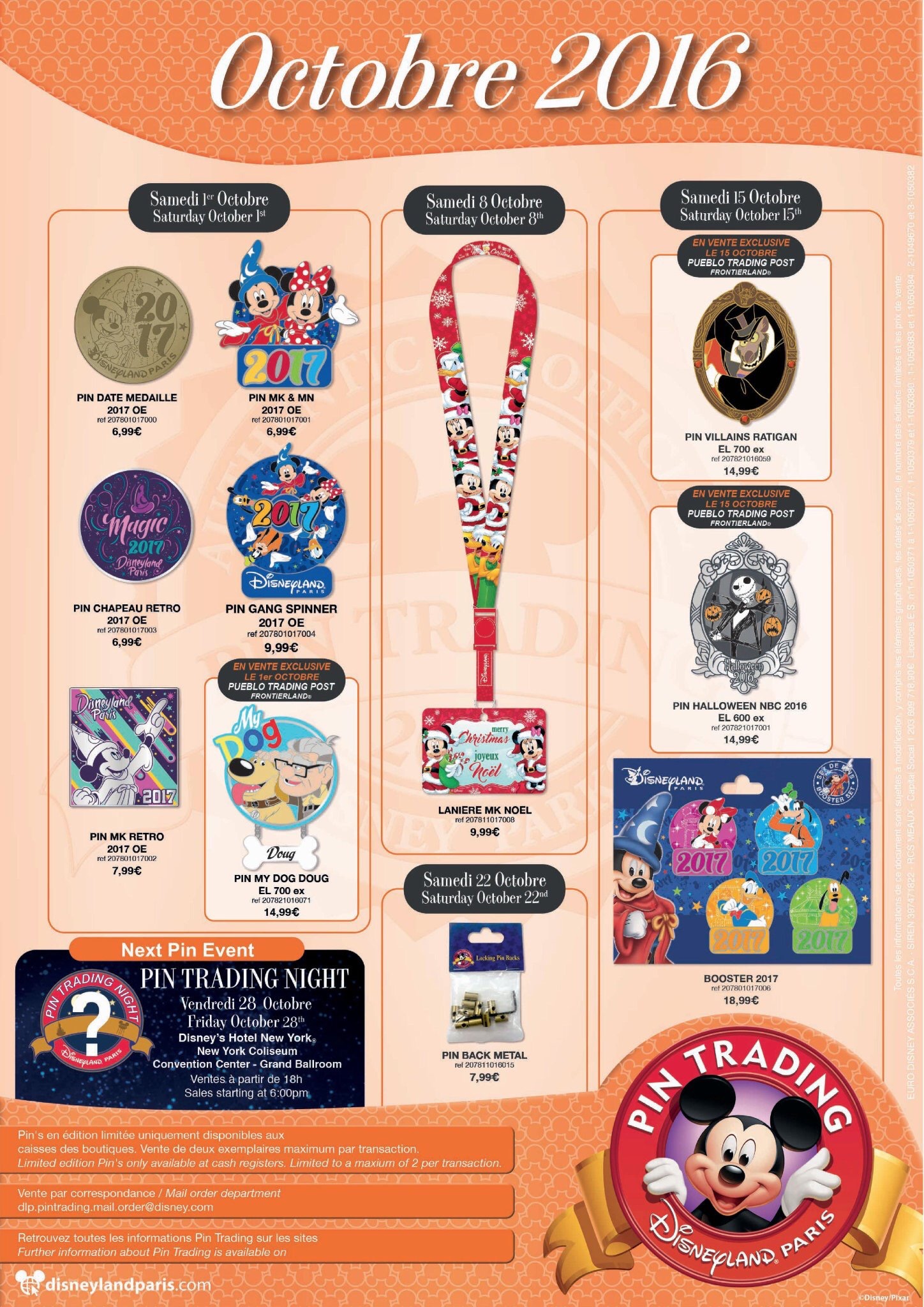 Disneyland Paris Pins For October 2016: Christmas, 2017, Dug Dog and Halloween At Last
With a visit myself coming up later this month, the Disneyland Paris pin releases for October 2016 are of even more interest to me than usual – let's hope they deliver.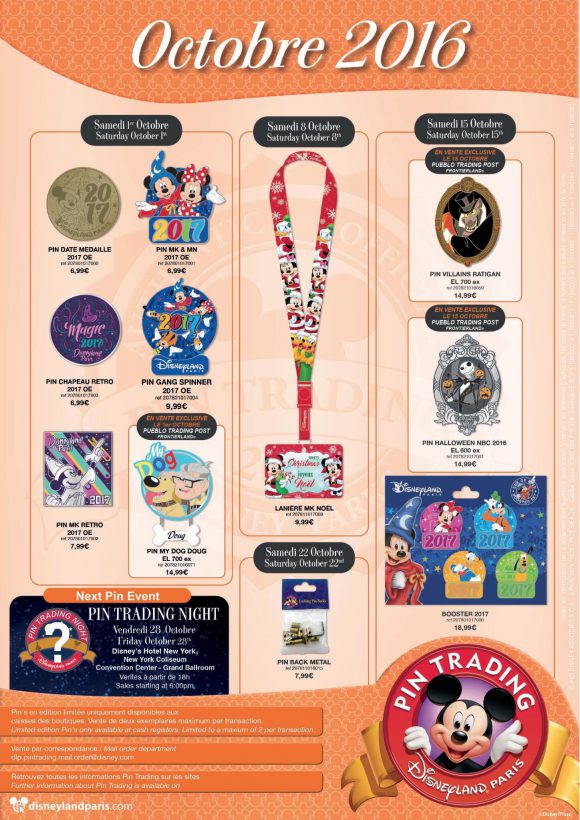 Disneyland Paris Pin Releases – October 1st 2016
It being October 3rd these have already been released, but I can't see there being a huge rush to get these 5 2017 pins. They are on general release and we are 3 months from the New Year, so plenty of time to grab the ones you want. The spinner pin gets released every year so that one is no surprise, and the Mickey/Minnie pin uses the exact same poses as the spinner pin – they must really like that design, or trust its sales potential. The medallion pin is nice, and follows on from the design used in the pin trading medallion pin released last month. I certainly prefer that to all the other very colourful and in your face pin releases from this past Saturday. The Dug and Karl pin will no doubt be sought after and may even be sold out already given the limited release run, and these characters being very popular. I guess Dug must be spelled Doug in the French release of UP.
Disneyland Paris Pin Releases – October 8th 2016
No pins this Saturday coming, but a Christmas lanyard that will no doubt sell by the bucket load – it's Christmas Disney characters, what more do you want? Rhetorical question by the way.
Disneyland Paris Pin Releases – October 15th 2016
YES! We have Halloween pins at last, well, we have 1, and given that the next pins come out in November, that will be it. Given how popular Halloween is, enough to have a whole season in Disneyland Paris, why do the pin department not release more Halloween pins? Very strange. That aside, I do love the Jack Skellington and pumpkins pin released on the 15th, but with only 600 being released there's no chance I'll be able to get one, being that I don't arrive in Disneyland Paris until the 29th 🙁 We also have the next in the Villains series and I will admit, I had to Google who Ratigan is, having never seen Basil the Great Mouse Detective. Oh look, 4 more 2017 pins, making 9 for October alone. Could we not have swapped a few of those for Halloween pins? I know, let it go Steve – but come on!
Disneyland Paris Pin Releases – October 22nd 2016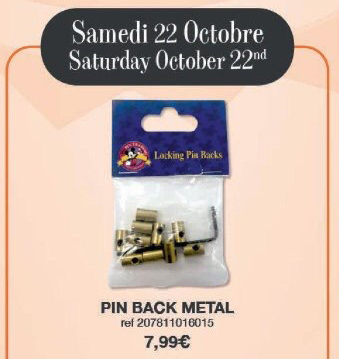 Again no pins, but locking pin backs. I've never seen these before, but I have witnessed pins falling off lanyards so I see the need for these. I wonder why pins aren't sold with these rather than selling them as an after sales item, which maybe indicates a design fault, which we the guest seem to be paying for.
Disneyland Paris Pin Trading Night – October 28th 2016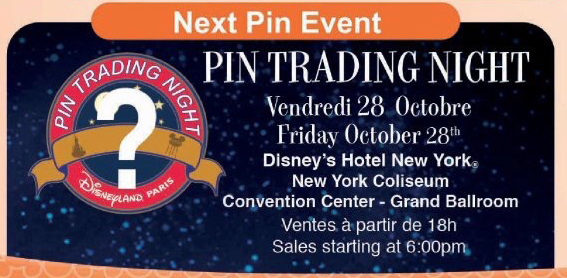 I miss it by one night – the closest I've ever got to a pin trading night, and denied again. This one takes place in the Grand Ballroom of Hotel New York which sounds very posh – they probably wouldn't let me in anyway.
A mediocre selection of pin releases for Disneyland Paris in October 2016, with just the Jack Skellington pin that I'd really love but have no chance of. Still, there will be plenty of 2017 pins for me to console myself with – silver lining?