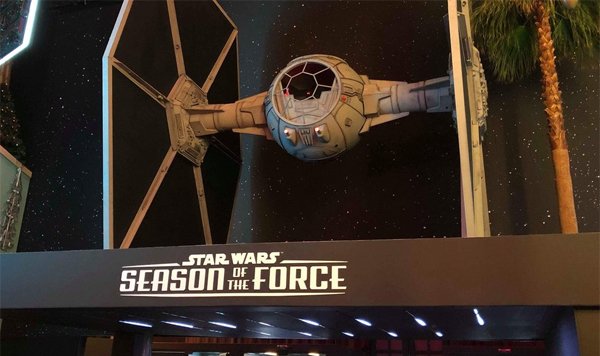 Why I Wish I'd Booked to Visit Star Wars Season of the Force in Disneyland Paris: 6 Photos and a Video
Back in October last year when I wrote about the return of Star Wars Season of the Force to Disneyland Paris I wasn't sure that there was enough to entice people back again if they'd experienced it last year. Two weeks ago I wrote in this article that we had no plans to visit Disneyland Paris in 2018 as we have, as a family, prioritised our money on other things this year, and that nothing excited us enough to absolutely have to book a trip.
Ladies, and gentlemen, boys and girls, I was wrong. As Star Wars Season of the Force in Disneyland Paris kicks off today, I'm seeing images and videos that make me absolutely wish I had booked that 2-day trip I had previously planned to do. Not only is everything in the aforementioned article happening, but thanks to ED92 I now see that there are actual life-size Star Wars fighters and vehicles in Walt Disney Studios.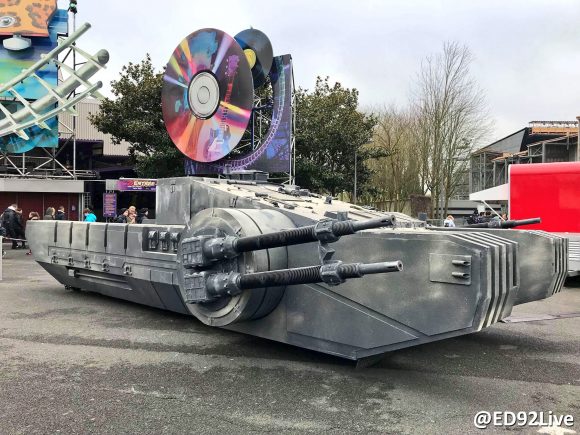 How amazing do the A-Wing and Eta-2 Jedi Starfighter look? I hope there are photo opportunities with them, though they will need to be manned by a Cast Member or two to stop guests clambering all over and breaking them. I like that they haven't gone for just the obvious ships on display and we are actually seeing some of the less celebrated ones. None more so than the Combat Assault Tank which not only looks incredible, but I'm thrilled to see Rogue One represented. But speaking of the fighters the masses are more familiar with, take a look inside Studio 1: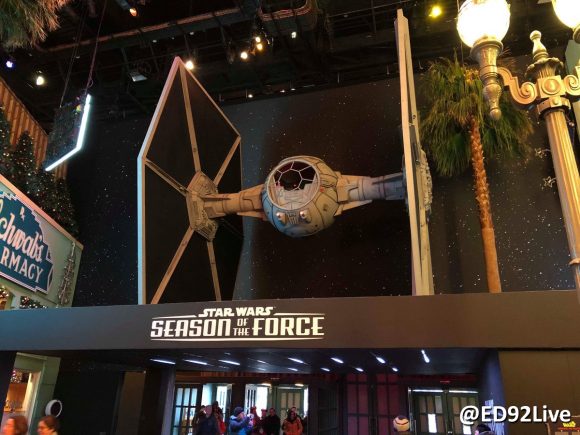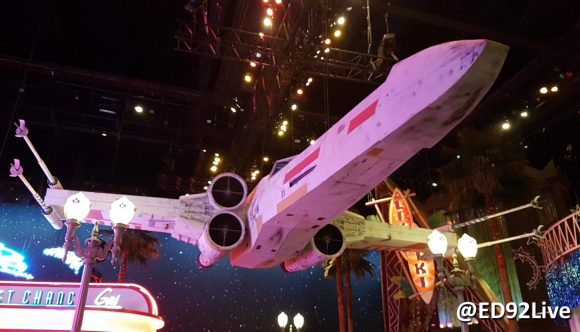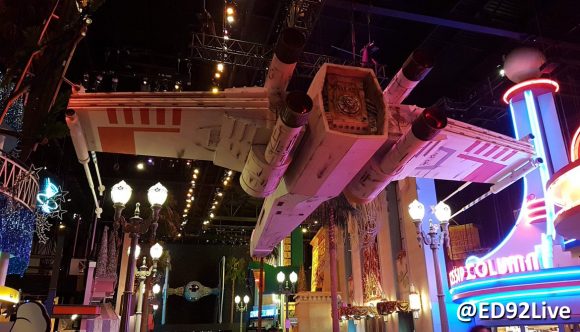 Wow, if my favourite area in Walt Disney Studios could get any better, then this would be the way to do it. Though I would perfer them to be out and about like the A-Wing and Eta-2, the X-Wing looks absoultey stunning hanging from the celing and the Tie Fighter would have me standing gobsmacked not wanting exit Studio 1. It doesn't stop there though, and like all these photos, this video also comes courtesy of ED92:
How cool is that? Lightspeed effects to make the whole experience seem that much more immersive – top marks Disneyland Paris. The more I see, the more it looks like Star Wars Season of the Force in Disneyland Paris is like Star Wars Celebration that I have experienced a couple of times in London, and most recently in 2016 was one of the best weekends of my life.
I'll say it again, I made a mistake not booking to visit Disneyland Paris for Star Wars Season of the Force. I love all the extras I'm seeing this weekend, and there could be more, how many more fighters and vehicles will be rolled out? Be sure to follow ED92 for continued coverage, as I sure will be. If Star Wars Season of the Force is back in Disneyland Paris 2019 then I'll be there, no way I'm making that mistake again.