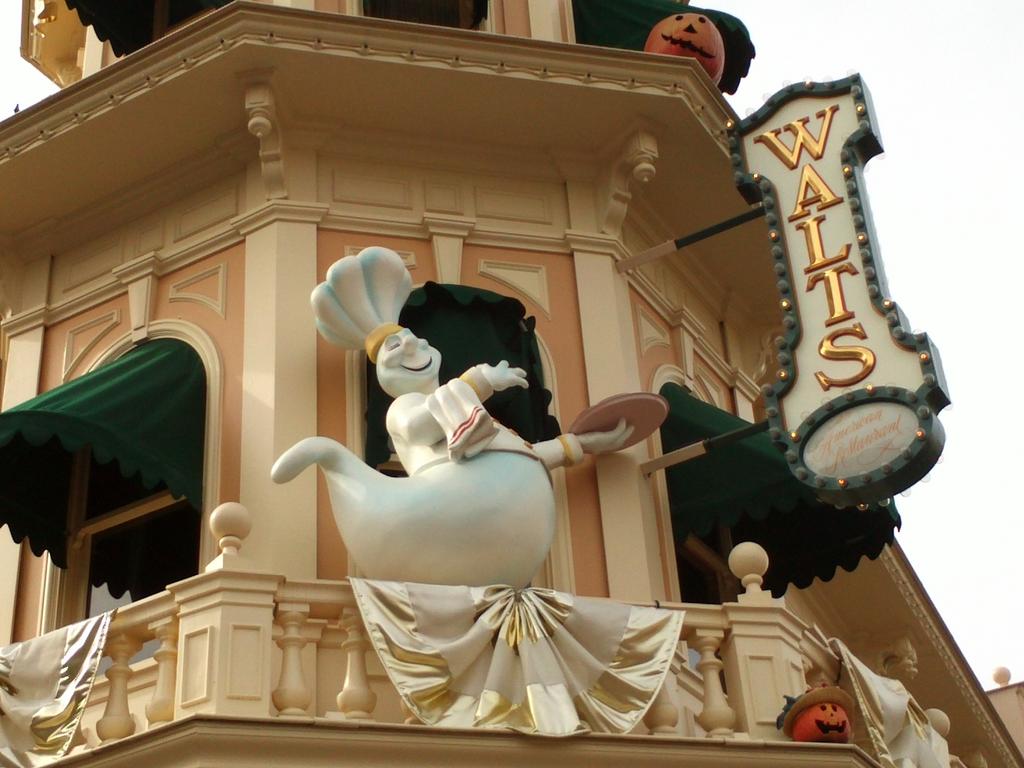 New Halloween Decorations for Disneyland Paris
Before we get to the decorations, have a look at the official artwork for Halloween in Disneyland Paris for 2012:
Fantastic. Season after season, year after year, Disneyland Paris never, ever, let us down when it comes to their artwork. This year's Halloween image is amazing, and incorporates Dreams! with the visual of Dr Facilier emanating from the top of the Castle.
Last year the Halloween decorations were a bit on the minimalist side, especially in comparison to the extreme makeovers of years gone by. This year, thanks to some wonderful updates from @InsideDLParis we can see the new Halloween decorations that have hit Main Street USA, and have been inspired by Halloween festivals in both Disneyland and Tokyo Disneyland. All these photos are from the aforementioned @InsideDLParis, so please credit him if you use them elsewhere.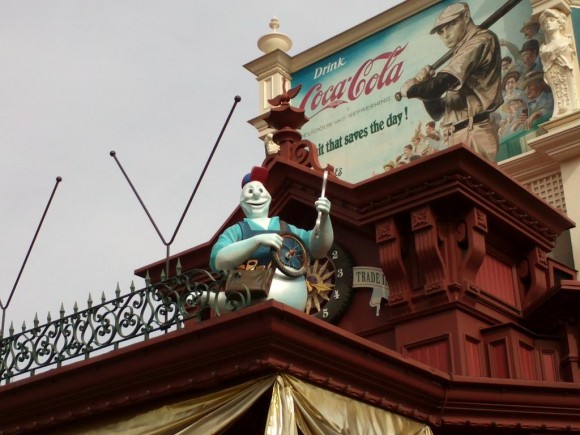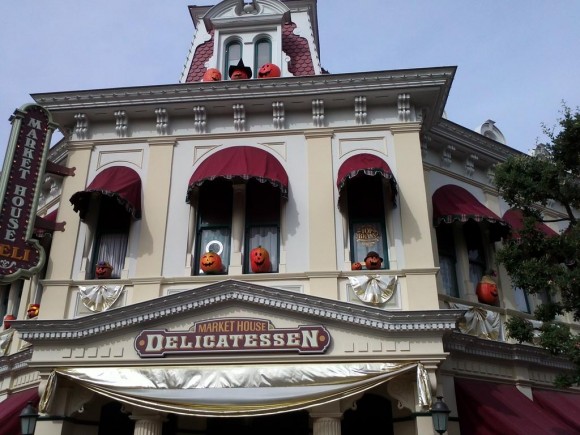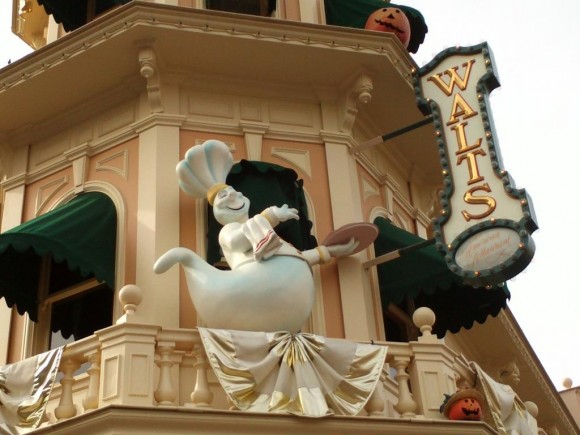 I really really like the new Halloween decorations. They are fun and a nice change from what we've had previously, which was not a lot last year. They add to the beautiful buildings rather than taking them over, as the paint splattering pumpkinhead men of the past did.
Some of the shops also have Disney character pumpkins outside.These were seen in Disney Village last year, but were they also inside the park or is that new for 2012? Perhaps someone can leave a comment and confirm that either way.
I have to say, that as much as I do like the new decorations, I do miss the old pumpkinhead men and pink witches too. They were so much fun and added a lot of colour, especially in the transformation of Frontierland to Halloweenland. It was the fact that we had them as characters walking around the park and in the parades which added a lot to the Halloween season too.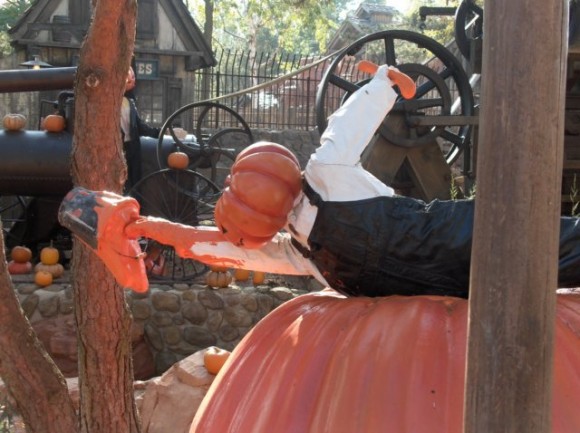 It remains to be seen whether we'll have any Halloween characters this year, but so far so good, but is it as good as the Halloweenland makeover and everything that came with it? I really like both, but which do you prefer?