Hipark Serris-Val d'Europe (Near Disneyland Paris) – Studio Review
Last November I visited Disneyland Paris for the launch of the 2013 Christmas Season, and on the Friday night I stayed for the first time in a studio at Hipark Serris-Val d'Europe. I had seen quite a few people speak favourably of these apartments so wanted to give it a go – plus at £52 it was only £2 more expensive than Séjours & Affaires.
I got off the train at Disneyland Paris, and then got another train to Val d'Europe. The walk to Hipark was about 20-25 minutes, which was twice as long as the walk from the station to Séjours & Affaires. This put me off at first, until I realised later on that there was actually a courtesy bus running between Hipark and Disneyland Paris. So rather than a train ride and a walk, I could have just got on a bus and been delivered right to my doorstep. Oh well, you live and learn! On arriving the girl at reception spoke great English, was very friendly, and told me everything I needed to know. The reception and lobby were pretty big, with a business annex at the side with internet enabled computers.
The room itself was very clean, light and modern. I was in a studio which meant I had a sofa bed, already set up as a bed, with a kitchen and dining/lounge area. The kitchen was absolutely gorgeous, with microwave, fridge and even a dishwasher. That was a first for me, but because I ate off site I never got to use it, nor the wide array of crockery and cooking utensils that were provided. The television was fairly big and good quality, though I didn't use it other than to check my messages. The en suite bathroom was very clean, and toiletries were provided. There was plenty of hot water, and my only compliant there is that the shower could have done with being a bit more powerful. There were plenty of towels and the heating worked well, not that I needed to test it that much as it was quite a mild November.
The view from my window was of a field, so no high rise buildings blocking out the sunlight. The bed itself was very comfy and the building was very quiet. I did use the free bus on my to Disneyland Paris, and after a 10 minute wait I hopped on board and was in the magic just minutes later. They provide you with a timetable which also acts as a pass, but even though you are supposed to show this to the driver, most didn't and he wasn't bothered. On the way back I was all ready to get a train thinking I'd missed the last bus, but in fact it didn't leave until 11.30pm. So on I got and then missed my stop! I was daydreaming and thus missed the stop at Hipark and had to get off at the next stop, and then walk back. Even at almost midnight on a Friday night the area felt very safe, which is one of the reasons I like staying in this area and will continue to do so.
Though it was only a one night stay, it was a very pleasant one, and wouldn't hesitate to stay at Hipark Serris-Val d'Europe again, and wholly recommend it to anyone thinking of staying off site. I didn't use any of the extra facilities but I could see there was a swimming pool and I believe there is a gym and sauna too. I did a little video tour of my studio, which you can watch below along with some photos I took.
httpvh://www.youtube.com/watch?v=lGvJ5fPpOGg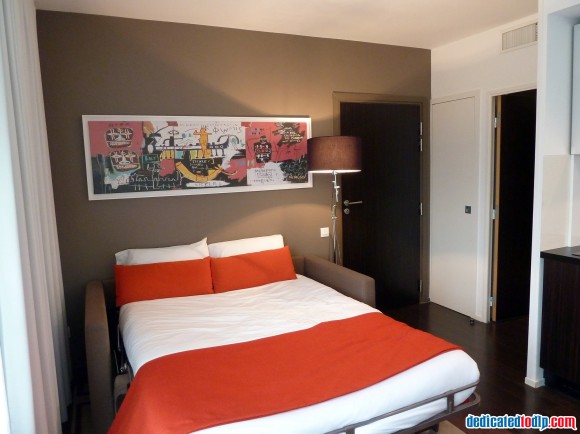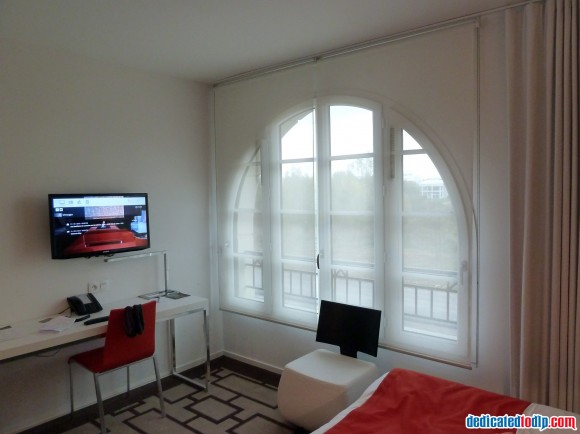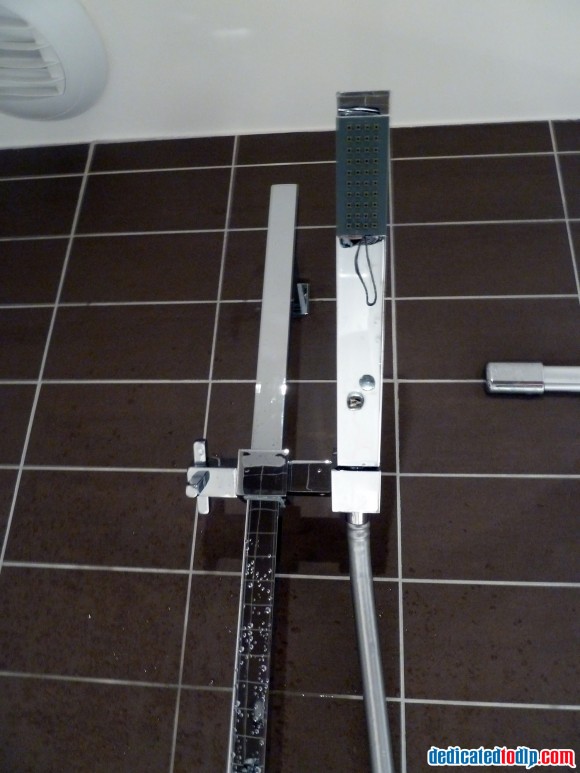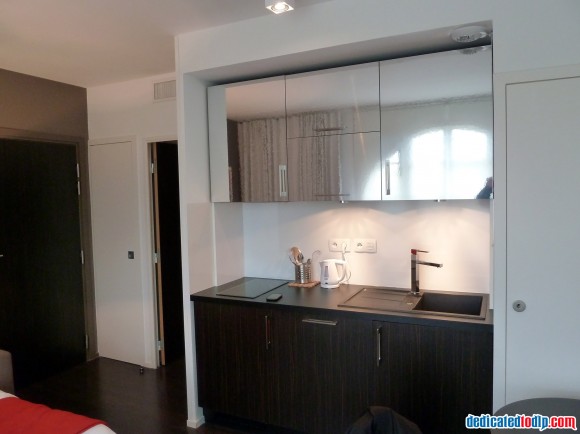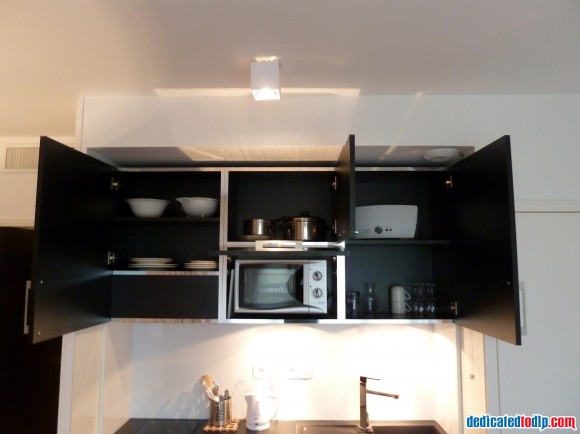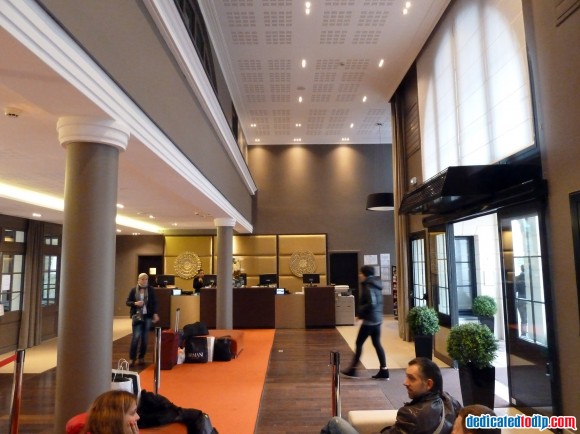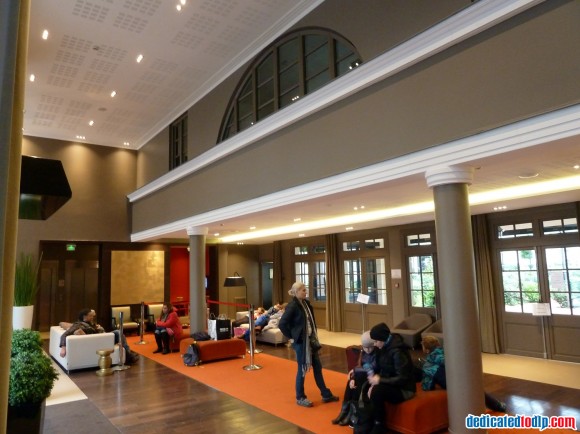 As well as their website their website, you can also follow Hipark Residences on Twitter, where they are happy to answers questions.