Disneyland Paris runDisney Diary Day 2 – Inaugural Party with Captain America
Party time
Location Walt Disney Studios
Time 7:30pm
With the promise of Disney characters, exclusive access to the main attractions and different catering offers, the Disneyland Paris Inaugural party was a "Magical evening not to be missed"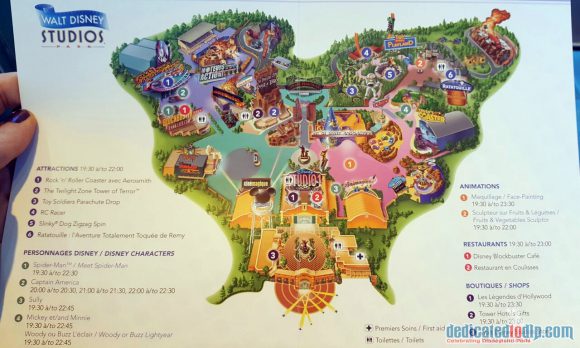 The main attraction of the night was the chance to meet the man himself Captain America. With an Avengers back drop and shield donned this meet and greet did not disappoint.
Other characters on offer for the evening were Spider Man, Mickey and Minnie, Sully, and Woody or Buzz Lightyear. Goofy and Donald also made an appearance in Studio 1
Along with some of the rides entertainment for the evening was also provided by a Fruit and Vegetable Sculptor. The display was impressive, Ratatouille characters sculpted into watermelons along with the runDisney logo. All in the same style as seen in the parks during the seasonal celebrations but if you asked nicely the sculptor created you a special apple with the letter of your choice. Great idea which made a beautiful souvenir.
Two restaurants were on offer for the included meal, Blockbuster Cafe and Restaurant en Coulisses. The menu included a choice of dishes like pasta, burger and crab cakes, with a starter, dessert and a drink.
Closing time was 11:30pm but with my alarm set for 5am the next day I left early. The setting of the Studios at night was stunning and not a sight you get to see too often. I did quietly hope there would be more rare characters or characters in different outfits but overall it was a very enjoyable evening and I would do it all again if I could.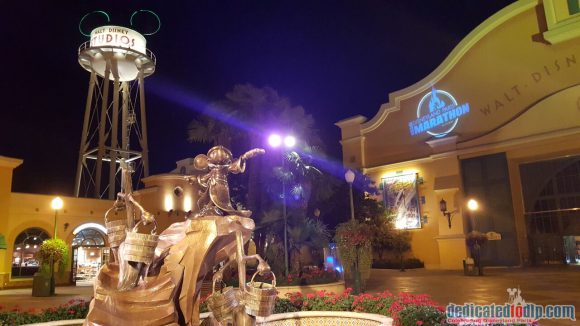 Now to bed. Just hope I get some sleep before the 5k which just happens to be very early tomorrow morning!