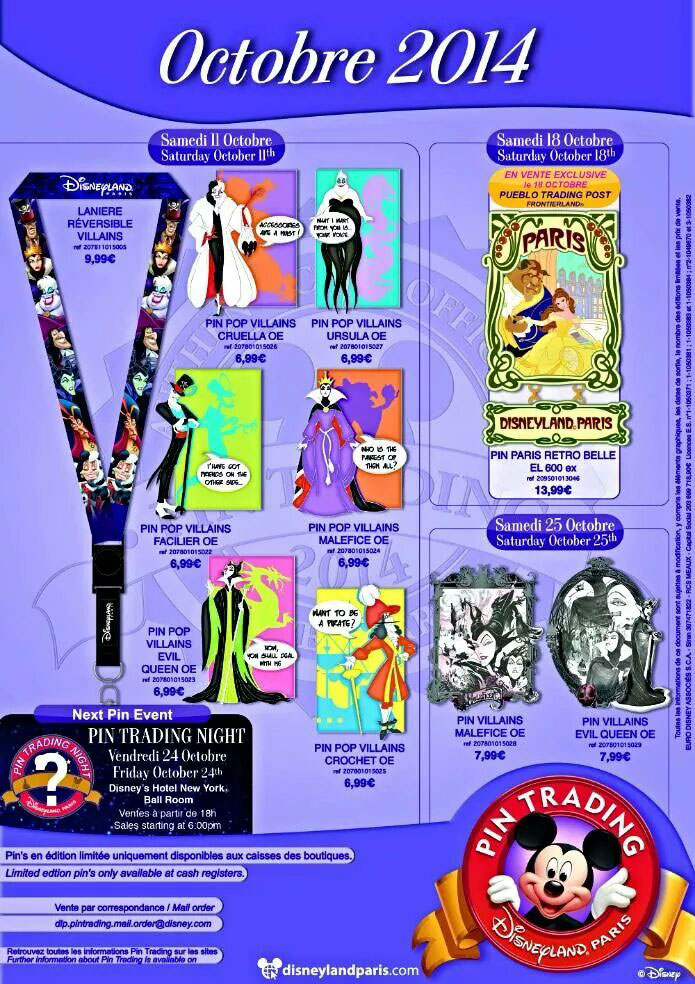 Disneyland Paris Pins for October 2014 – Halloween & Villains
With all the talk of Halloween in Disneyland Paris, it should come as no surprise that is the over-riding theme for October's pin releases. Thanks to Jean-Louis for uploading the official poster.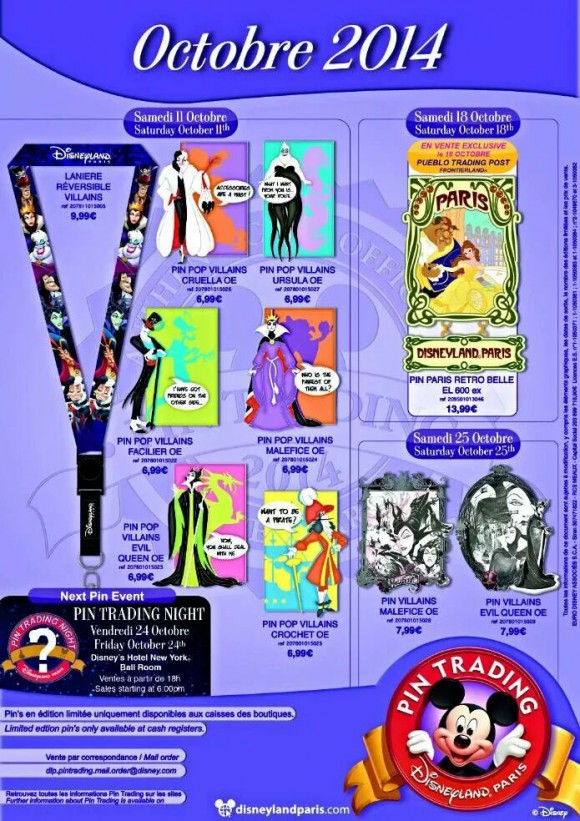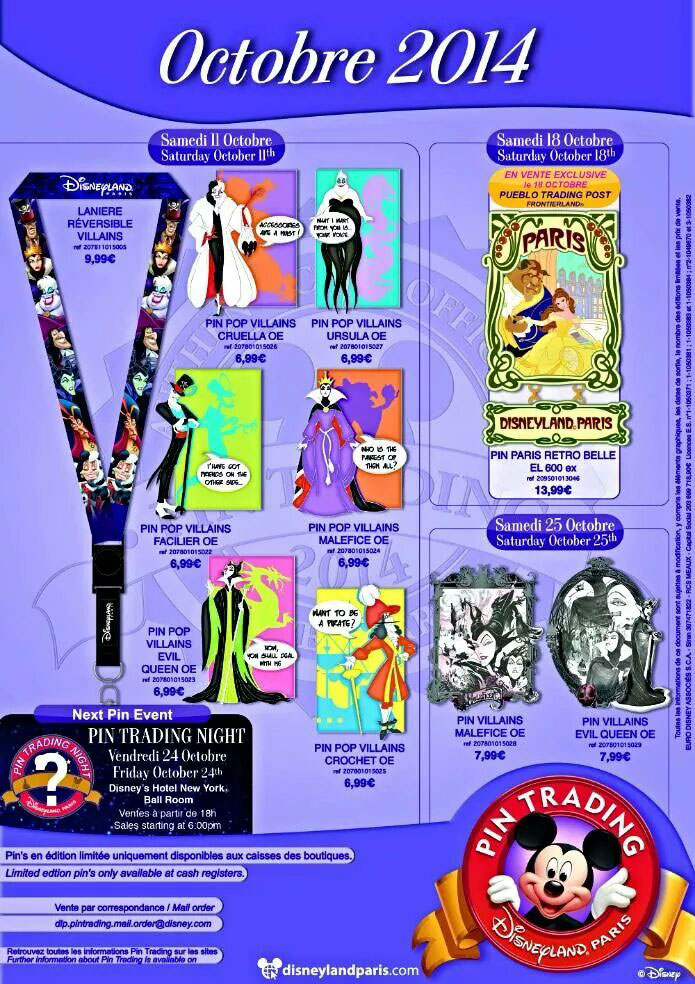 Pop Art Villain Pins
This is a great looking series of 6 pins, featuring Cruella, Ursula, Dr Facilier, Maleficent, Evil Queen and Captain Hook. The pop art style is a nice change from the usual designs and it even looks like parts of the characters extend outside the normal rectangle frame of the pin. At €6,99 each that's pretty cheap and not going to cost you a fortune to get the complete series of 6 Halloween pins. I really like the shadows which show the alternate forms of the villains, or Hook's ship in his case.
There's also a lanyard to go with the pins featuring all 6 of the villains in the pin set, and Jafar, who unfortunately doesn't get a pin.
Retro Beauty and the Beast Pin
The next in the series of retro Paris pins is Beauty and the Beast, which aside from my always favoured dangle part, has some nice styling, but isn't cheap at €13,99. There are only 600 of this limited edition pin being made and it will go on sale on Saturday 18th exclusively in Pueblo Trading Post in Frontierland.
Black and White Villain Pins
Featuring Maleficent and the Evil Queen, these are great looking pins. The black and white colour scheme works really well, especially with these classic evil ladies of Disney. I'm actually quite surprised that these are only €7,99 each and are not limited edition.
The next pin trading night is on Friday October 24th in the Ball Room of Disney's Hotel New York, and once again, is not sold out at the time of the poster going to print – bonus!
A really good month for pins, with no Princesses and weird flag mash-ups in sight. After we got the introduction of 2014 Christmas pins last month I was expecting more for October – it's nice to see them concentrate solely on Halloween for October.