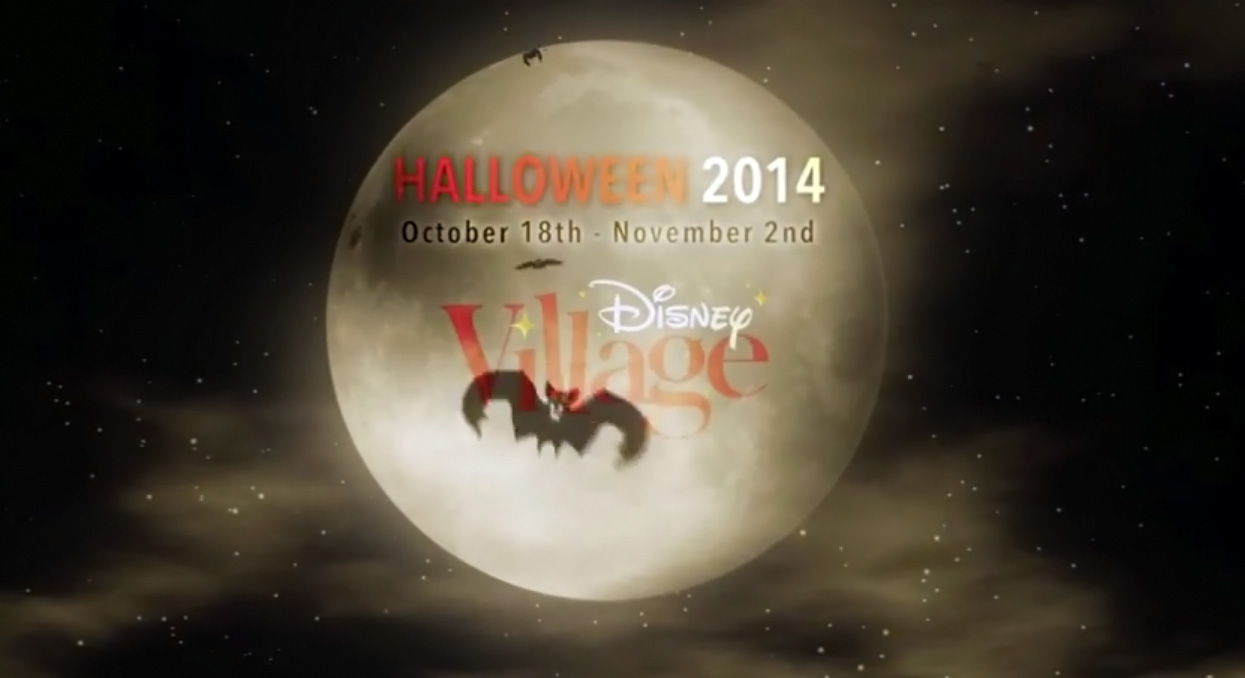 Disneyland Paris News: Halloween 2014 in Disney Village
It looks like the Halloween season in Disneyland Paris is going to go further than Disneyland Park and out into Disney Village too. This video has just been released by Disneyland Paris on their official YouTube channel and gives some more details:
httpvh://www.youtube.com/watch?v=I6Xe-Yr4ovo
First thing to note is that this Disney Village Halloween entertainment runs from October 18th until November 2nd, so will not be there for the launch of the October 1st Halloween season elsewhere in Disneyland Paris. Saying that Disney village will be dressed in it's Halloween Best would intimate some kind of decoration and theming, which is not out of the ordinary during this spooky season. The bit of most interest is the entertainment from 6.30pm EVERY night. Though there will be more on the actual Halloween night of October 31st, and starting earlier that night at 6pm, there will be something on the other nights too.
It's not unusual for there to be entertainment in Disney Village during Halloween, as they used to have some pretty elaborate shows on the same nights as Terrorific Nights were running in Walt Disney Studios, as can be seen in these photos from 2012. But this is two weeks worth of nightly entertainment and something that is greatlly needed in Disney Village. I'm hoping this is indicative of things to come and Disney Village will once again become the hotbed of entertainment that used to see stages for live rock bands and mini parades back in the day.
Halloween night itself does sound really good with some exclusive entertainment in Disney Village not seen on the other nights and a live band playing in Billy Bobs with a party for anyone wanting a good dance too. So this means that anyone who doesn't manage to get tickets for the Halloween Soiree, or would prefer something other than a character filled night in Disneyland park, will now they have an alternative. I think given the choice I'd personally go for the Disney Village option – spooky live entertainment followed by live music and a few drinks – sounds perfect.