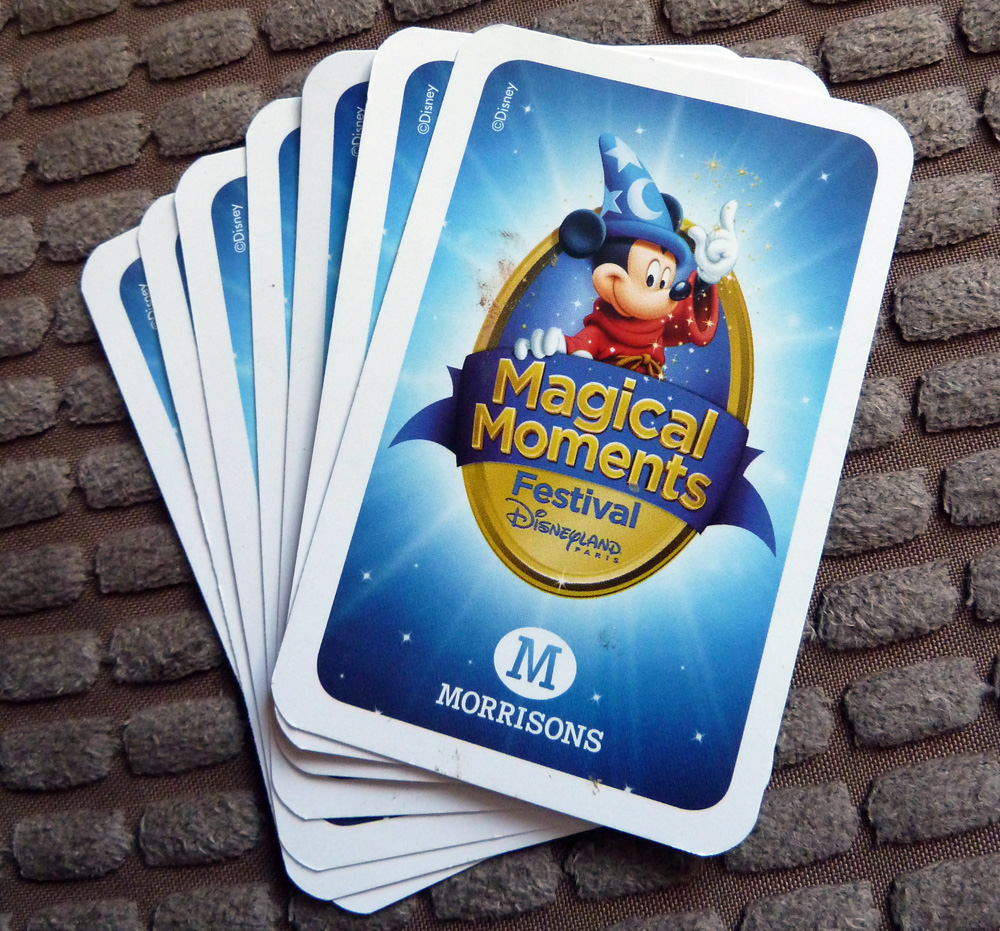 Disneyland Paris Magical Moments Promotion at Morrisons
Morrisons, for those that don't know, is a supermarket chain here in the UK which used to be primarily based in the North but is nationwide these days. They have been running their Disneyland Paris Magical Moments Promotion for a few weeks now which gives you a pack of Disney Magical Moments cards when you spend £30 in store. We don't generally shop in Morrison's as Sainsbury's is closer and is where my family have shopped for as long as I can remember. However, this past Thursday my wife did the weekly shop there and we ended up with a pack of these Disney Magical Moments cards.
Much like Charlie in Charlie and the Chocolate Factory, the idea is to find a gold card and that would give you two-night stay for four at Disneyland Paris. Unfortunately there was no gold card for us, instead we got 7 cards featuring characters from Disney films and cartoons.
I I was a little disappointed to see that the cards didn't feature pictures from Disneyland Paris itself. After all, the whole point of the promotion is to create awareness for the resort, right? Imagine if these cards had photos from parades, attractions, meet and greets, firework displays etc. The cards would not only be something a bit different to the generic Disney images that adorn 6,957 other products currently available in stores, but it would showcase the awesome imagery from Disneyland Paris and help promote the resort even more.
On the other hand, now I know they are not Disneyland Paris cards, I have no need to obsessively collect the cards until I have all 99.
Has anyone else collected any of these cards and anyone been lucky enough to get a gold card and is off on a free trip to Disneyland Paris?