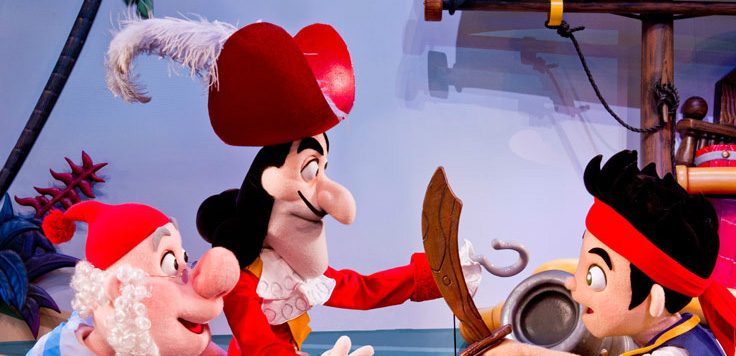 Disneyland Paris Survey, Jake, Phineas & Ferb or Handy Manny, themed rooms and the Newport Bay Club?
Yesterday Disneyland Paris circulated a survey to recent visitors to Disneyland Paris. I say recent, my last trip was November and I got one. The first part of the survey asked about the half board vouchers and whether I was aware of them, how they worked and why I didn't use them if that was the case. The truth is that I have never used them and probably never will as we like the freedom of eating whenever we want and wherever we want, and be able to change our mind at a moment's notice.
The second part of the survey was more interesting and asked If you were to revisit Disneyland® Paris and stay in one of the Disney hotels, how interested would you be in staying in a room themed to a Disney movie? Would you be… and gave options as to how interested I would be. I said very interested, not for myself so much, but for my little boy who would love a themed room. That was part of the reason we were planning to stay at the Santa Fe and not our beloved Cheyenne, because of the Cars theming. It then asked me to pick my 5 favourite Disney films – ok, so it actually said movies, but I say films! Anyway, knowing this was linked to the room themes I selected his favourites which would be Cars, Peter Pan, Mickey & Friend and Toy Story. My 5th choice went to Tarzan because that is one film that would possibly have me interested in a themed room, if done well.
The next question was Have you ever stayed at Disney's Newport Bay Club® at Disneyland® Paris?. I answered no, as is the case, In all honestly we are very much sleep and shower in the room people so we would never get the most out of a more expensive hotel room. It then asked Amongst the following Disney Characters, which one(s) do you or your children know? and gave four options: Phineas & Ferb, Handy Manny, Jake & The Neverland Pirates or None of these. My son knows of Handy Manny, Jake & The Neverland Pirates so I ticked those. Could it be that while they are thinking of theming more hotels they already have a short list for the Newport Bay Club? Or could that be just me reading too much into it and that's just how they presented the questions? Jake would fit in at the Newport Bay with the water theme, but not so much Handy Manny and I have no idea about Phineas & Ferb. Maybe the Newport Bay Club suffers from the greatest levels of under-occupancy?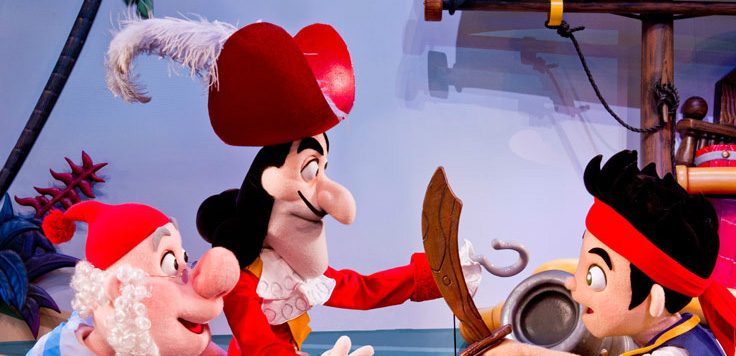 Rather than associating these shows with the Newport Bay Club themed rooms I'm thinking they may just be seeing how popular these characters are and whether they need to be represented in Disneyland Paris. Maybe they are planning a makeover of the Playhouse Disney show to make it more like the Disney Junior TV channel that it has now become? In Walt Disney World it has indeed changed its name to Disney Junior – Live on Stage and does feature Jake & The Neverland Pirates
Next I was asked How important would it be for you or your children to meet the following Disney Characters during a visit to Disneyland® Paris? which for my son is not important at all as he is still a bit scared of them. The next questions were whether we had The Disney Channel and whether he watches it regularly – yes and yes, though not as regularly as he'd like – what rotten parents we are!
It would seem a lot of thought is going into what the children would want as the advertising and marketing of the last few years would very much support. I'm all for some more themed rooms, as long as not every hotel is themed, but I can imagine some would be very opposed to what they call the toonification of Disneyland Paris. Would more themed hotels be something you'd like to see and which films would you like to see the themes based on?