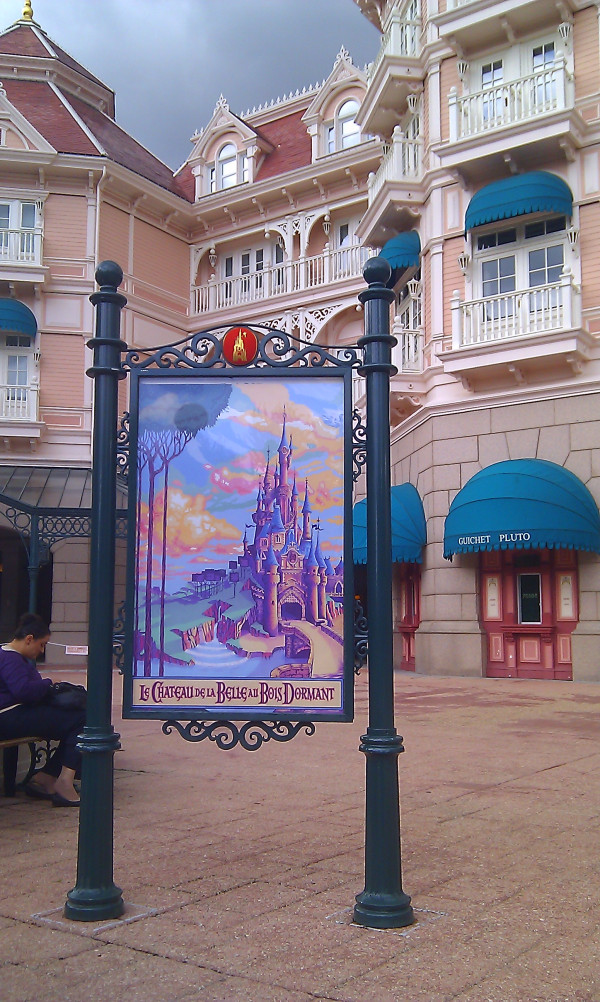 Disneyland Paris Photos of the Day: 1st September 2011 – New Posters!
Back in November I posted an article about wanting attraction posters to be made available in the park for us to buy. Well, our man in the park @InsideDLParis, posted these awesome photos of new posters that can be seen in Disneyland Park.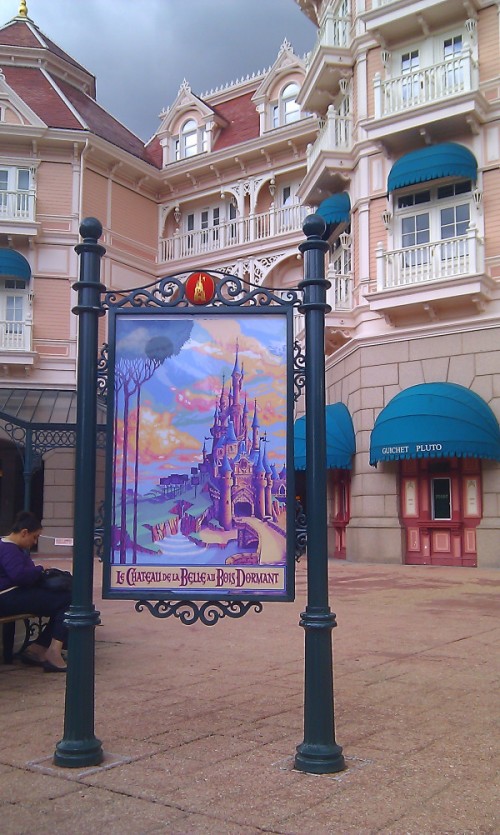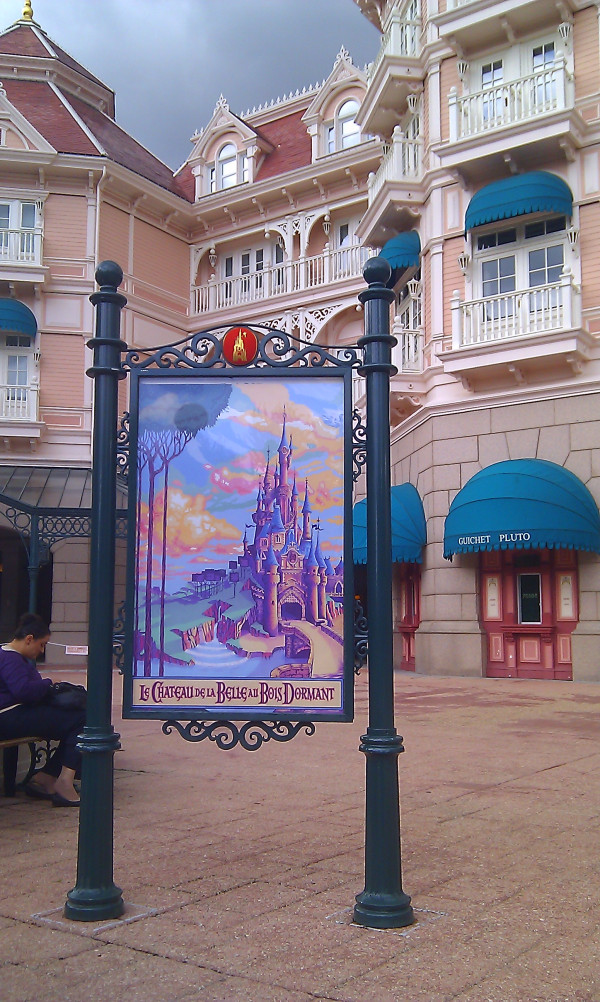 These posters are beautiful and especially the Castle poster, I'd pay good money for. It still baffles me why they don't offer posters of attractions for sale. I'd pay probably anything up to 20€ for the Pirates of the Caribbean, Phantom Manor or Star Tours posters. I'd also pay that much for this new Castle poster. Please, I'm begging you Disneyland Paris, let us fans pay you money to buy attraction posters and display our love for Disneyland Paris and all the wonderful things inside.