Disneyland Paris 20th Anniversary Ticket Pictures
Thanks to DLRP Express for posting this great picture showing all kinds of tickets for the upcoming 20th Anniversary in Disneyland Paris.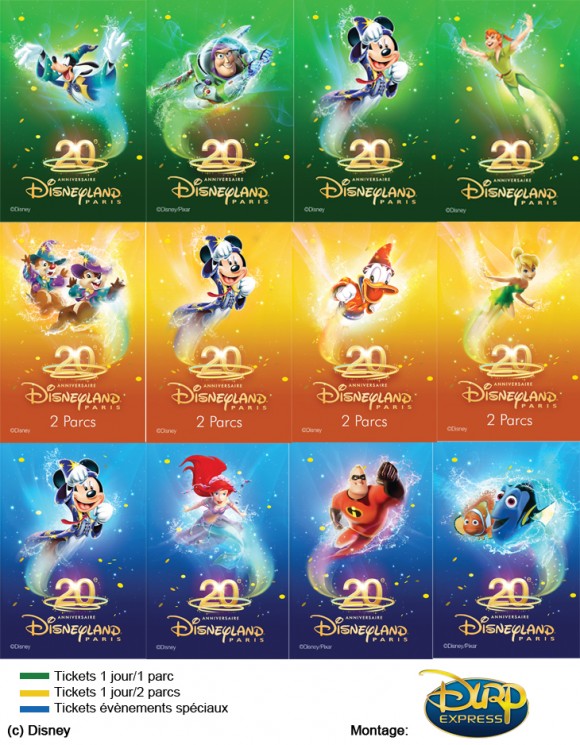 It's nice that there's a good variation of tickets with only the Mickey Mouse image being present in all three sets of tickets. If I'm being really picky I would have put the Peter Pan and maybe even the Buzz Lightyear into one of the other two sets as green on a green background means they don't stand out as well as they could. That's me being very pedantic though and personal preference plays a big part in that.
If I had to to make a guess I'd say the Ariel from Little Mermaid ticket will become the most sought after as it's on the special event tickets so will be given out far less than standard tickets and also because Ariel hasn't been featured so much over the years in Disneyland Paris and is very popular, possibly even the most popular of all the princesses.
Overall I think the tickets look absolutely fantastic and I'd go so far as to say they could be the best looking tickets Disneyland Paris have ever produced. Take a look at some of the previous Disneyland Paris tickets over at Euro Souvenirland and see if you agree.