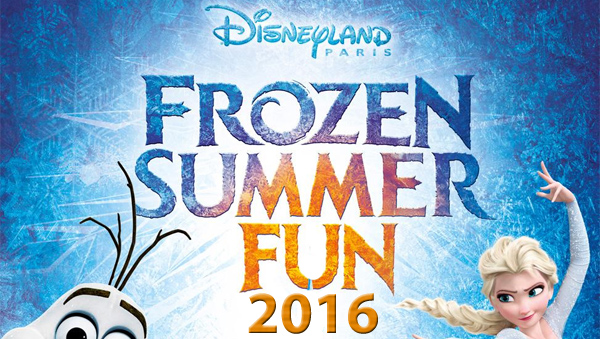 Disneyland Paris News: Frozen Summer Fun To Return in 2016
If you visited Disneyland Paris this summer then you'll have experienced Frozen Summer Fun, either the sing-along show and Arendelle market area in Frontierland or the Royal Welcome of Anna and Elsa on Main Street, U.S.A. Having experienced it myself in late May, and though I had a few reservations beforehand, every part of the season was brilliantly conceived and developed, especially the sing-along in The Chaparral Theater.
Earlier today many of you will have received an email from Disneyland Paris, advertising an early booking offer. On that was some detail about next summer in Disneyland Paris.
Notice that Frozen image in the bottom right? Right there is confirmation from Disneyland Paris themselves that Frozen Summer Fun is returning in 2016, from June 4th to September 18th to be precise. Great news, and with the new show news we got yesterday, we are very excitedly heading towards a two show year in The Chaparral Theater, which is the way it absolutely should be.
What I would like to see next year, if possible, is for the Arendelle market area to expand, and include a meet and greet. Queues being unmanageably long were cited as the reason it didn't happen this year, but they will have had a year to work that out, and I think they should. It was the one thing missing from Frozen Summer Fun in Disneyland Paris and something that many guests would expect, and rightfully so.