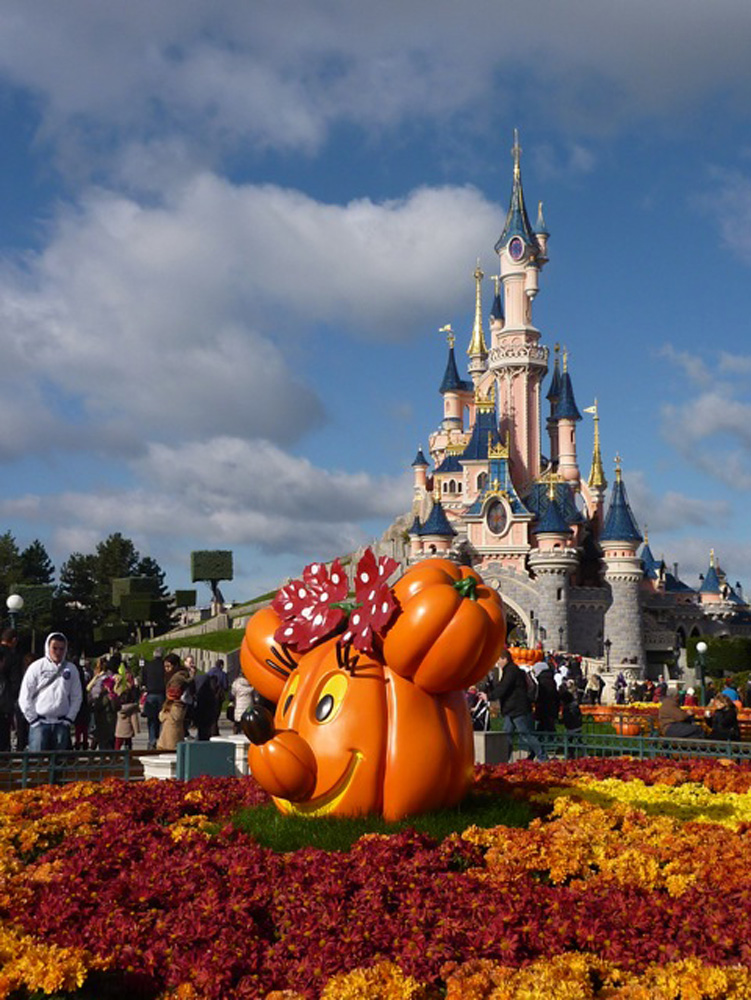 Sven's Disneyland Paris Trip Reports: October 2012
Our resident Disneyland Paris trip reporter Sven Popelier is back with another tale of his adventures in the happiest place on Earth. See Sven's previous trip reports from February 2012, April 2012 and September 2012.
Saturday October 27th 2012
7 am at my home in Belgium. I'm ready for a new Disneyland Paris adventure with three friends and this time, it's going to be scary! We were ready for some petrifying villains and a night of terror! It started of very well… 1 hour of delay because of a traffic jam… When we finally arrived at the park, a friend of mine had to upgrade his annual pass because otherwise he wouldn't be allowed in with a Fantasy. Unfortunately, he had lost his pass because his wallet was stolen a month earlier at the Disney Store. After another hour of waiting, they agreed that he had to pay the upgrade price and an additional 25 euro for the new pass. Time to enter the park!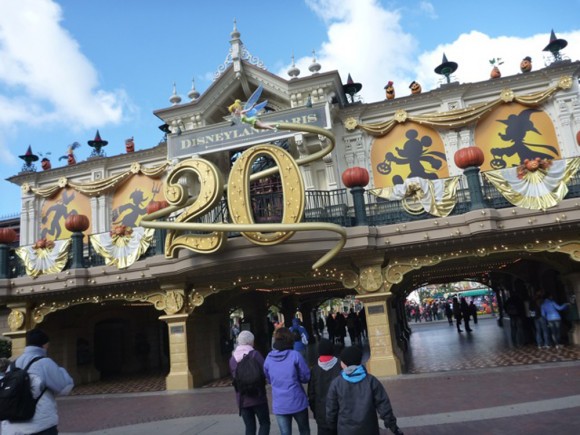 When we looked around Main Street, we could see the awesome new decorations! The ghosts truly are a great Halloween addition and it's excellent that they match with the houses on which they are placed. Central Plaza also looked beautiful with the themed pumpkins and especially the beautiful flowers.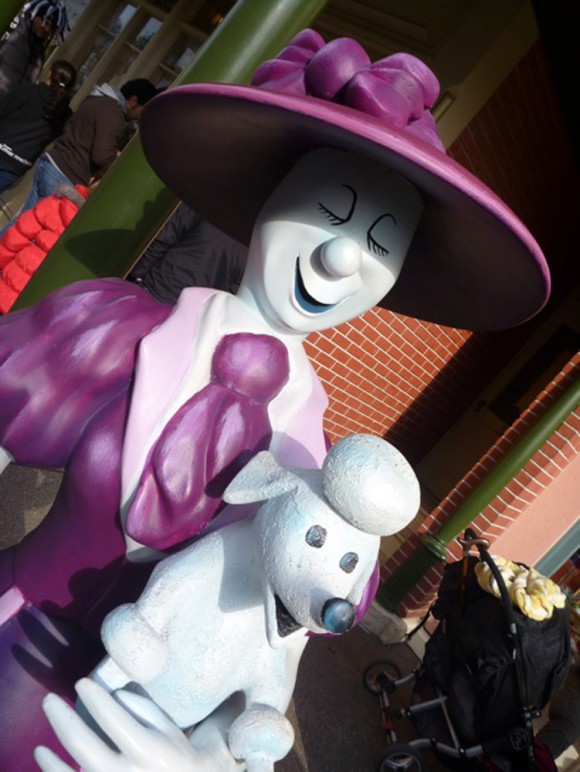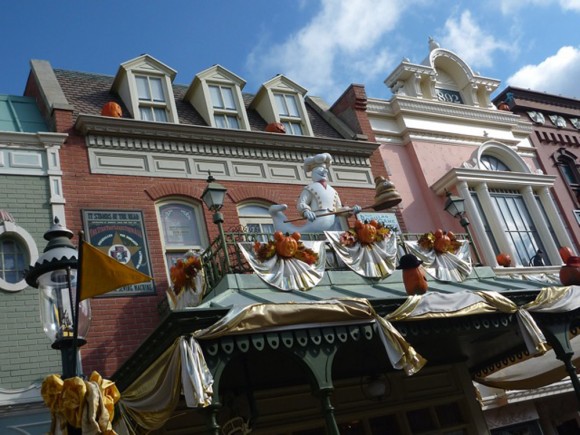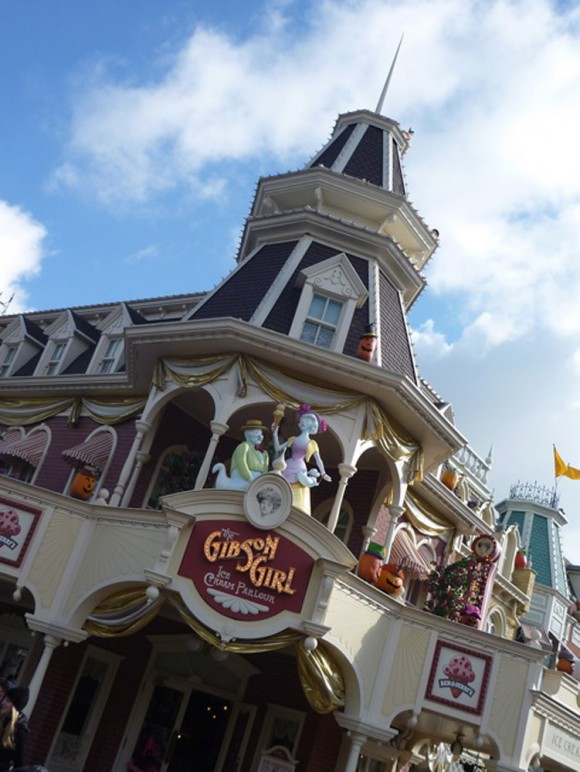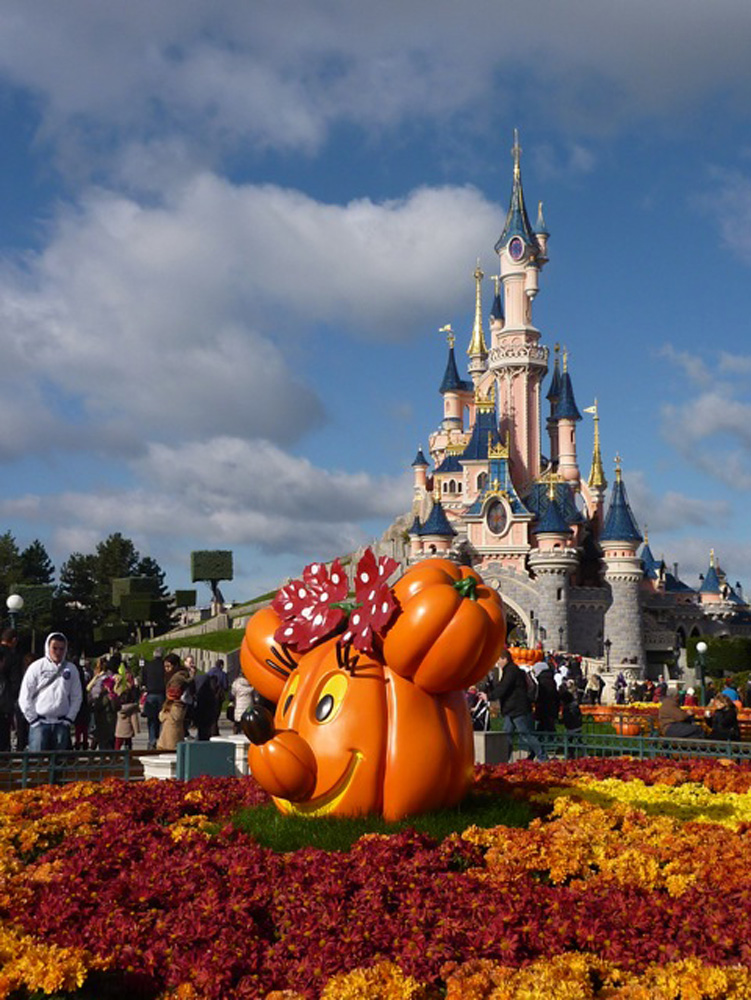 After getting a fast pass for Big Thunder Mountain, my friend went to the Annual Pass building to get his new one. Meanwhile, we went to the Princess Pavilion. They were still testing the new system of tickets, so we checked it out. On our way, we passed by the Villains Mix and Mingle meeting point and saw Judge Frollo and the Red Queen! Next to those, we also saw the Mad Hatter, Alice and surprisingly Jack Sparrow in Fantasyland!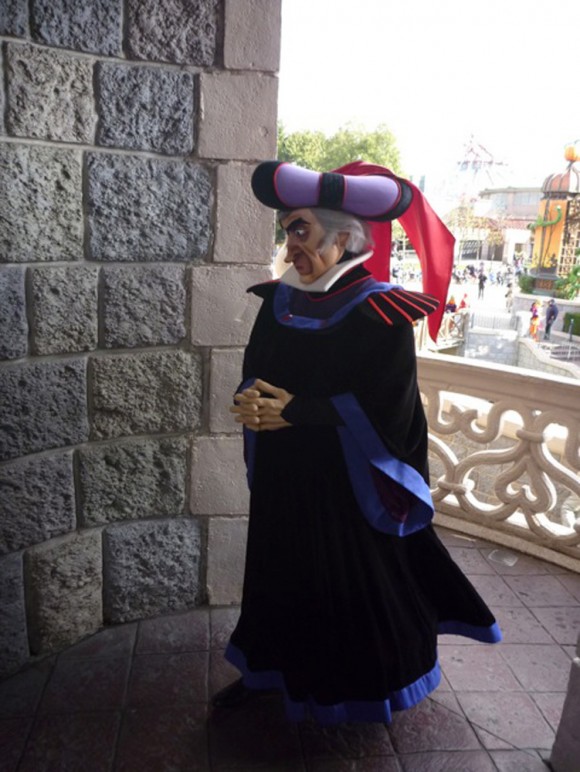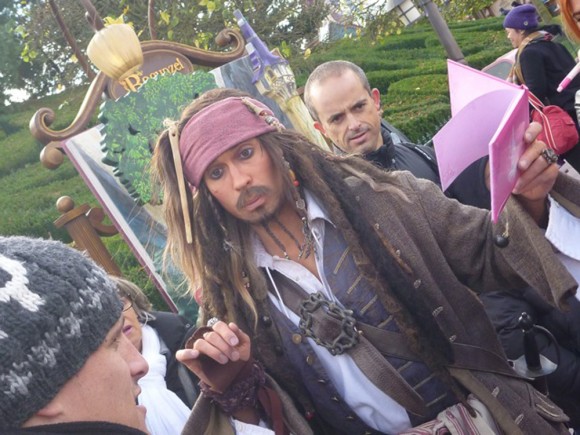 We were too early to get tickets for the Princesses, so we went back to the Annual Pass building where one of my other friends had lost his contacts! So I went back to the car with him to get his glasses and when we finally came back, the pass was made (took four attempts apparently) and we went for some pizza at Bella Note. It was the first time I ate there and I quite enjoyed it! It was 2 pm and we were ready for our first ride of the day: Les Pays des Contes de Fées and so we had done our only ride in Fantasyland.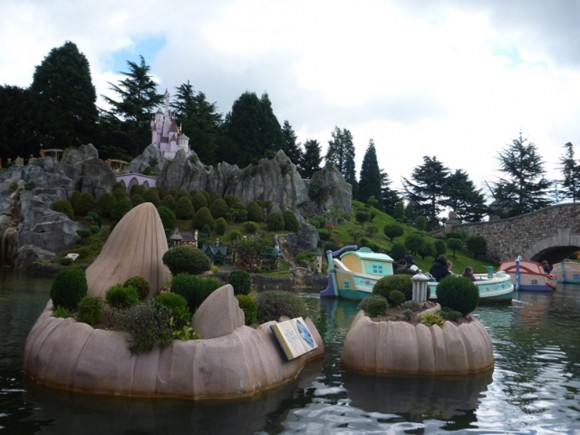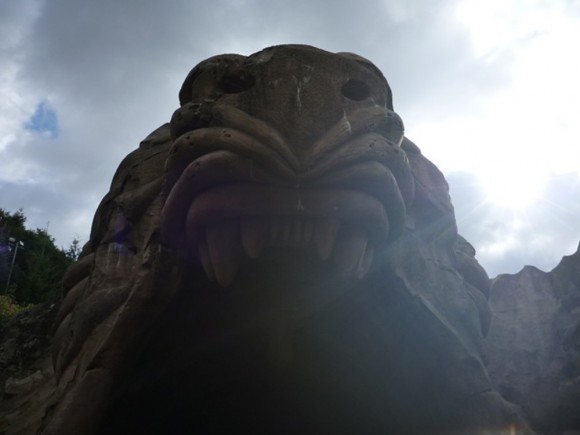 After another Villain round up were we saw Gaston, Governor Ratcliffe and Shan Yu, we used our fastpass ticket for Big Thunder Mountain! Since we were were in Frontierland, it was time to meet Jack Skellington. When we started queueing, he needed a little break… But when he came back, he had brought Sally along! I loved seeing Zero up there too!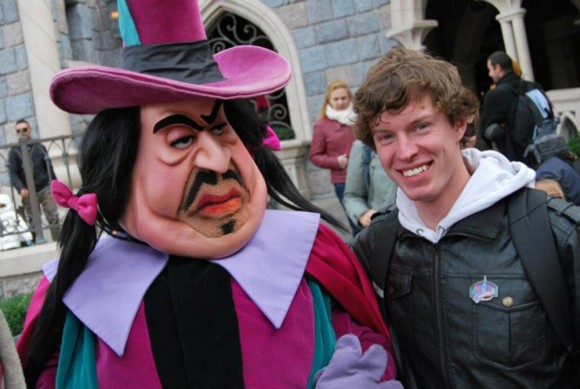 Next up was Phantom Manor and there was someone missing there! The mayor is apparently haunting somewhere else, because you could only hear his voice. As we walked towards Central Plaza, I enjoyed the sight of the pumpkin men! I really like them and I'm glad they're back. Clearly, Halloween is back at Disneyland Paris and it's much better than last year.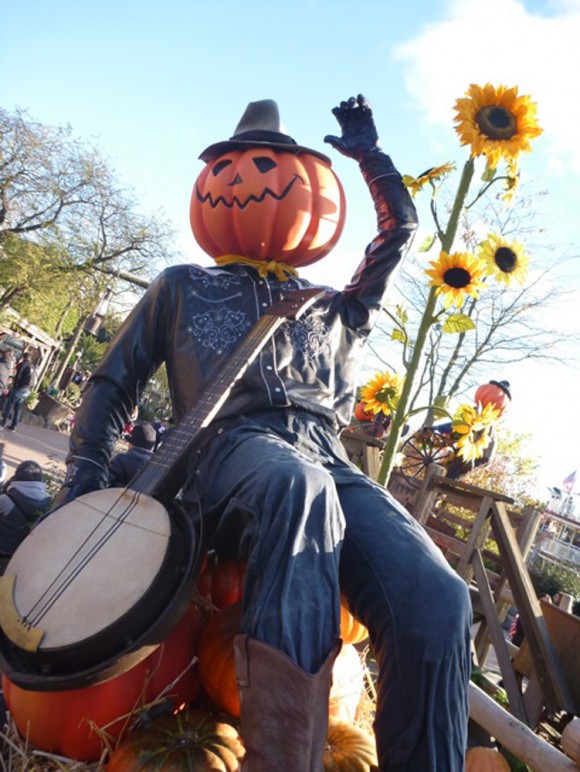 The parade was going to start soon and I agreed to go fetch some Space Mountain fast passes. One thing I'm not satisfied about in Disneyland Paris are the toilets. Especially those in Videopolis, so I went back to Bella Note and indeed they weren't too bad there. When I came outside, I saw the parade up close and I mean really close. It's one of the best spots to watch the parade for sure! I took some pictures and went back via the castle to my friends. There I saw the Old Hag who agreed to have her picture taken!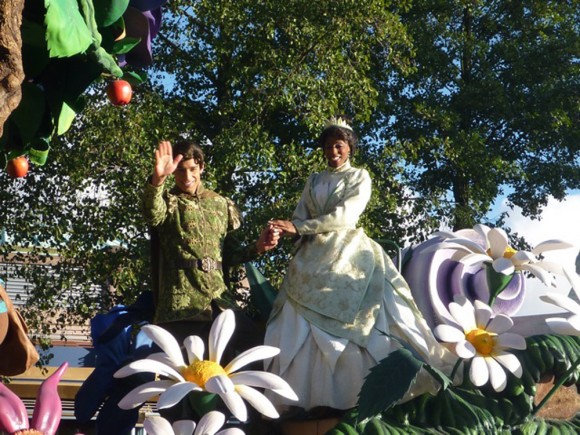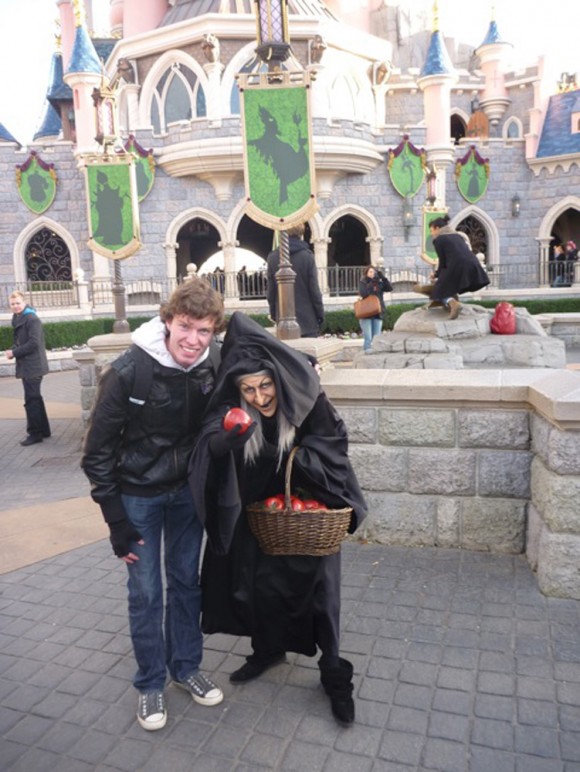 It was time for Pirates of the Caribbean, Space Mountain and Star Tours. With those rides, we concluded our day at the Disneyland Park. You might think: you didn't stay for Dreams??? Indeed we did not, because the Studios were opening there gates tonight and we couldn't miss that! After a quick and busy meal at Mc Donalds, it was time for Terrorific Night! You can read all about that in the separate trip report!
Sunday October 28th 2012
8 am at the Residence Val d'Europe Hotel. Time to wake up and go to the Walt Disney Studios to be on time for Crush's coaster. Unfortunately, I had some trouble with the lifts of the hotel… It took me 10 minutes to finally arrive at the parking lot due to these weird things and since there weren't any stairs… Very weird indeed… Anyway, we got ourselves a fast pass for Rock 'n' Rollercoaster and queued for Tower of Terror.
When we came out of the Twilight Zone, loads of the Stars 'n' Cars characters where on the Production Courtyard: Snow White, Dopey, Mary Poppins, Bert, Mulan, Mushu, Evil Queen, Gaston (who was rather lonely since no one was near him) and Cruella De Vil! We visited the Evil Queen and she was signing a booklet for a girl with Snow White on it… She didn't like that at all!
After some Rock 'n' Roll, we went to the Disneyland Park and on our way, we saw Lilo and Stitch!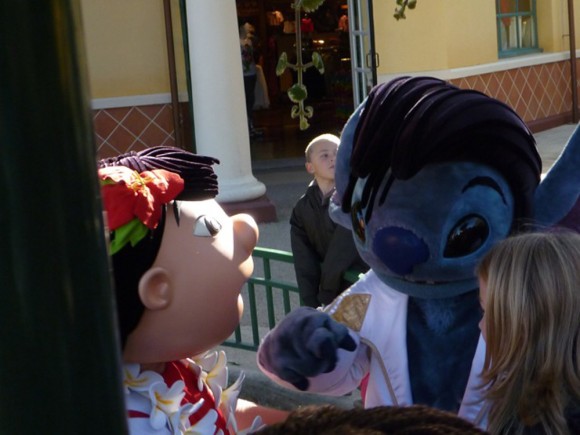 Back in the park, I enjoyed watching the new Halloween decorations under a blue sunny sky. We also saw Goofy and his science experiments!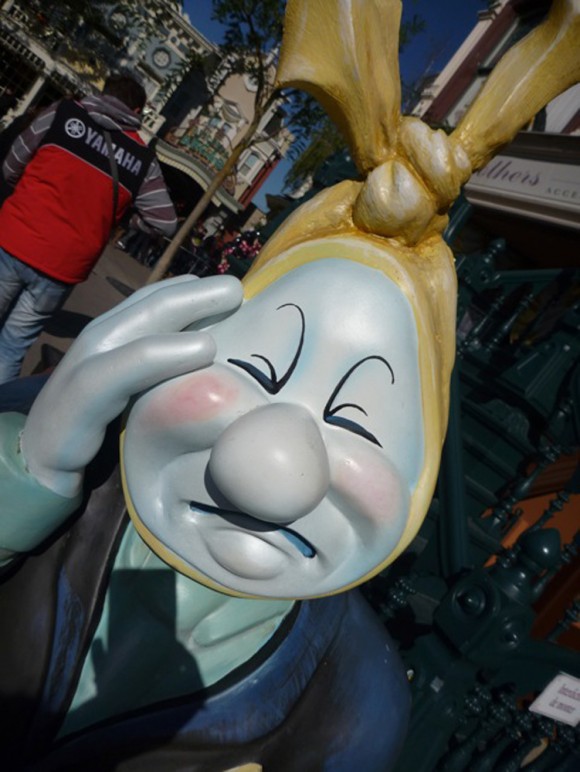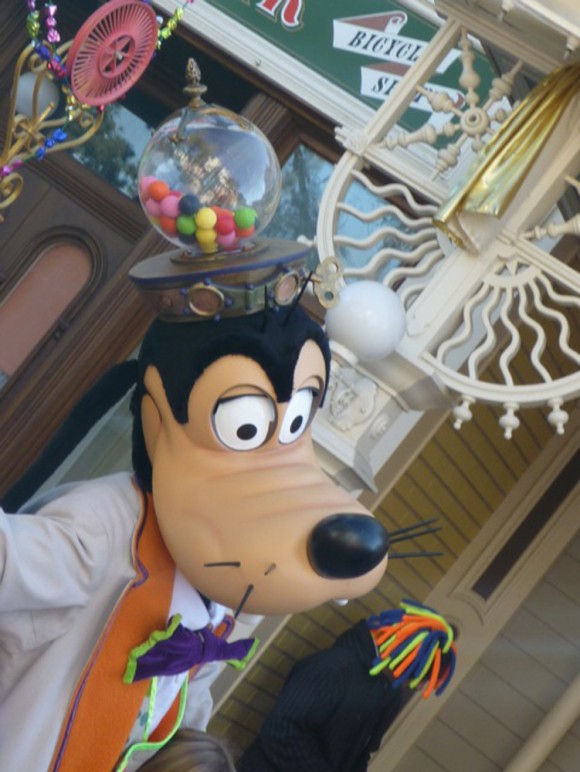 After filling our tummies at Pizza Planet, we went to the Princess Pavilion to finally get a ticket. The new system that they are testing is the following. At 11 am 45 and 1 pm 45, they distribute a kind of fast pass tickets on which they mark the number of visitors at the Old Mill. However, if you arrive there at those times, you're too late. They've made a queue in which you have to wait and at that time, it's already full. Technically, only one person of your group can enter. So I stood there by myself for about 20 minutes.
We had our ticket, so we were ready for some more fun. On the villains square we saw our friend Dr. Facilier giving autographs again so I went for another snapshot with him. (Read about the other one in the Terrorific Night report) We continued to Adventureland where we went in the Cabanes des Robinsons Tree and a wild ride in Indiana Jones et le Temple De Péril. Did you know that you can see the Eiffel Tower when you're on top of the Robinsons Tree? You have to have clear weather though! I've taken a crappy picture, but you'll recognize it.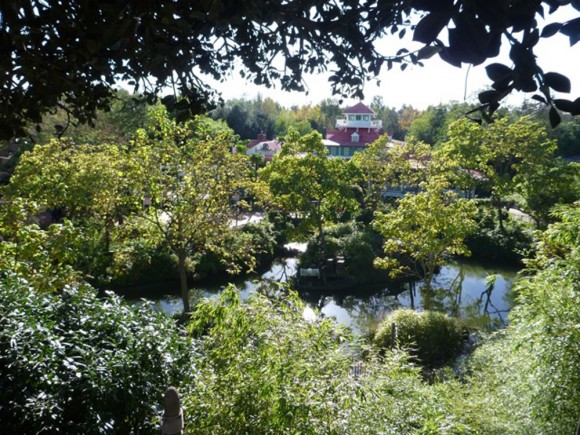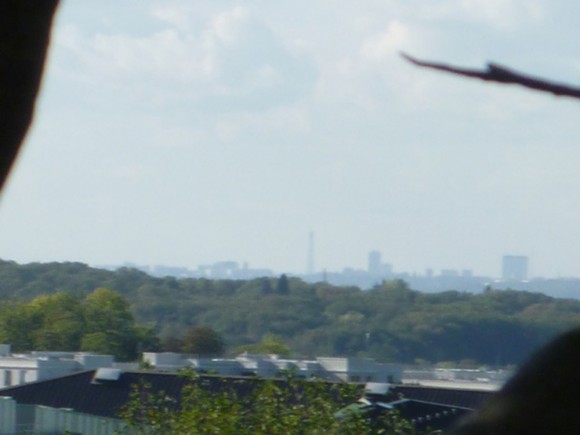 The time had come to go back to the Princess Pavilion and we waited for about 10 minutes in the Pavilion itself. While we were waiting there, we saw a mouse running in the queue! I guess Cinderella has to take better care of her friends! We didn't want Mulan, since we saw her last time there. But who would it be? We hoped for Belle, Tiana, Ariel or Rapunzel. We waited in front of the wall and it's always very exciting to discover who we'd meet. We went in and it was… Belle! We screamed from excitement and the cast members came to check if everything was okay. Belle however stayed calm and was very pleased to see us. The new system had cut our waiting time from 60 minutes (the usual waiting time) to 30. Still, the people who don't know the system may be very mad if they missed out an opportunity because they arrive at 1 pm 45… We'll have to wait and see how the system will develop!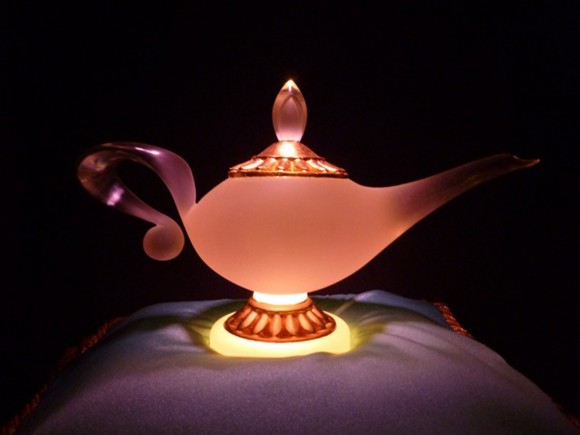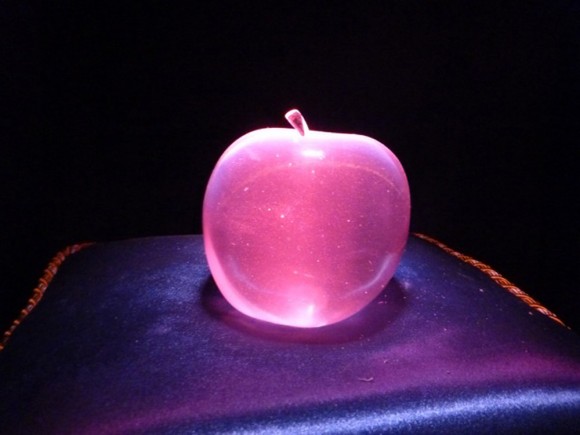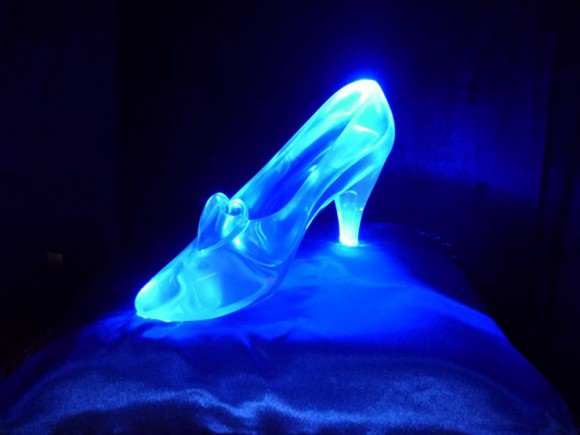 After watching Presto in the Videopolis, we went near the Bella Note restaurant to have a nice view to see the parade. We always make sure that we catch the characters attention by waving very heavily and it's so much fun to see them respond! Peter Pan should learn some manners though!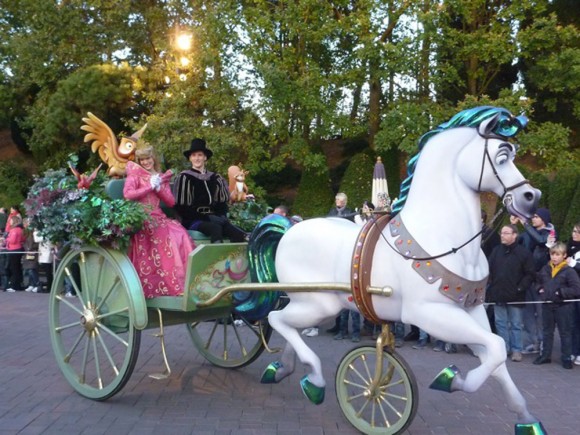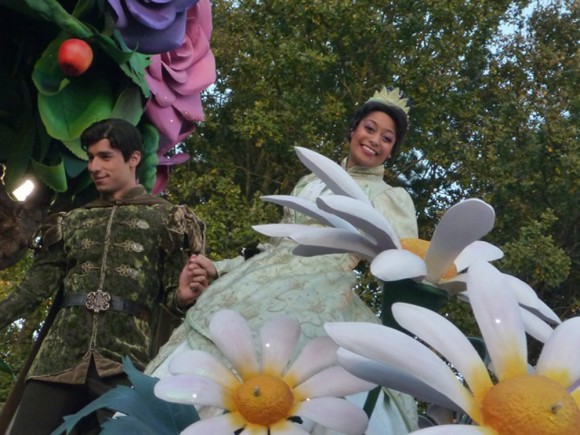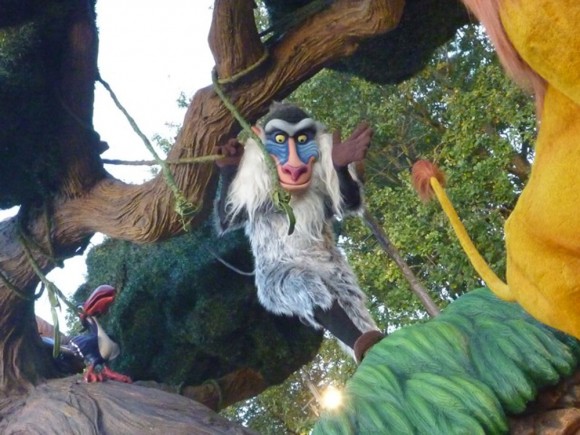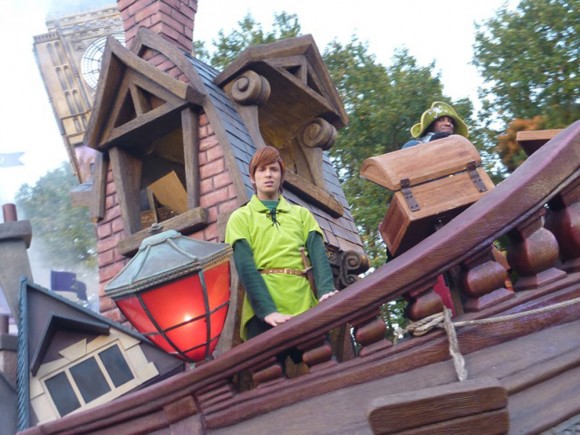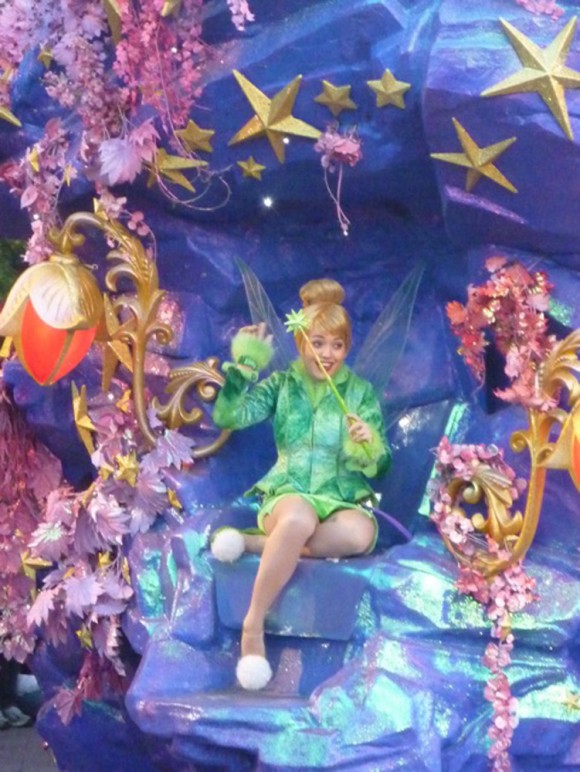 We went back to the Villain meet and greet and this time, Lady Tremaine and her daughters were there! The girls were very pleased to see us and hoped that we were princes but we haven't achieved that title just yet. The face characters this year were so good! It definitely gives that extra touch of magic!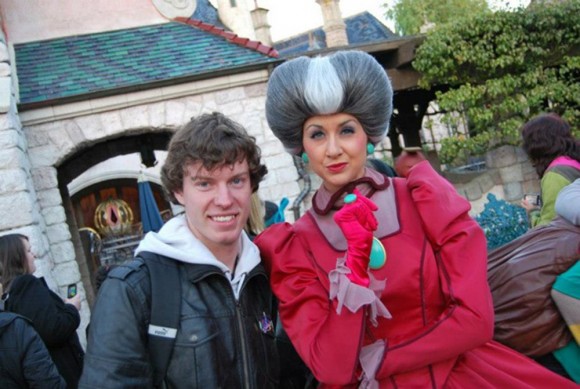 It was getting darker and after a final ride on Pirates of the Caribbean, we had to go home… Some of my friends had school on Monday, so yes people… We didn't stay for Dreams… But we had an amazing trip and after visiting the World of Disney store, we headed back to Belgium.
This year, Halloween at Disneyland Paris was back and amazing. Love the new decorations and what I love most is the amount of characters. I had my picture taken with more than ten characters and usually I have none! I'm very happy to see Disney investing in that kind of entertainment and I hope they'll keep on doing this! Best Halloween at Disney ever!
You can follow Sven on Twitter here: @svenpopelier.