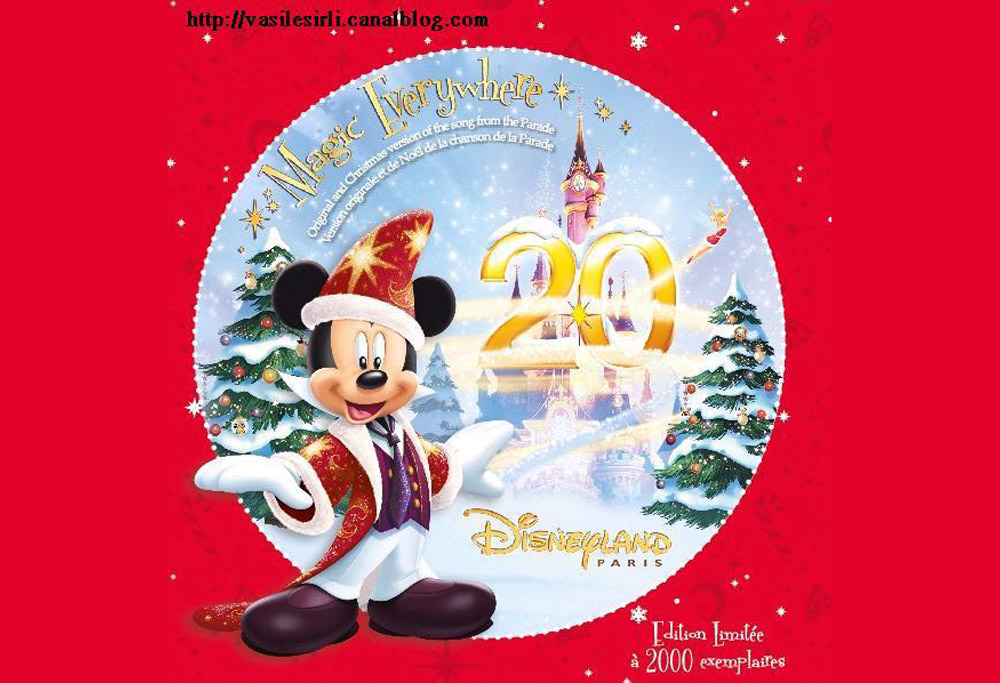 Disneyland Paris Magic Everywhere Christmas Orchestra Version CD
It was revealed earlier on a his Facebook page and fan blog for Disneyland Paris music director Vasile Sirli, that the Magic Everywhere Christmas Orchestra version is coming out on CD and will be available to buy in shops on the resort from Monday 19th November, so in just 4 days time. The cover and back cover look like this:
The cover is very similar to the normal version which was released earlier in the year, just a bit more Christmassy, as you'd expect! Speaking of the normal version, that is on this CD along with the Christmas Version, so add in the 20th Anniversary CD and the original Magic Everywhere is available to buy on 3 different CDs from Disneyland Paris!
One big difference between this and the usual CD singles sold in Disneyland Paris is that this one is a limited edition CD and only 2,000 copies are being made. Bad timing for me as I just left Disneyland Paris a few days ago, but I have contacted Disneyland Paris mail order to see if I can order one to be sent to me. If that's a yes I'll let you know, so you too can order a copy.
As an aside, Vasile is one of the people I interviewed while I was in Disneyland Paris this past weekend and as soon as I have transcribed the interview I will post it here. I'll say one thing though, Vasile Sirli, as well as being a musical genius, is a very interesting and humble man. It was an absolute pleasure to meet and spend time with him, as he regaled me with stories of his past.