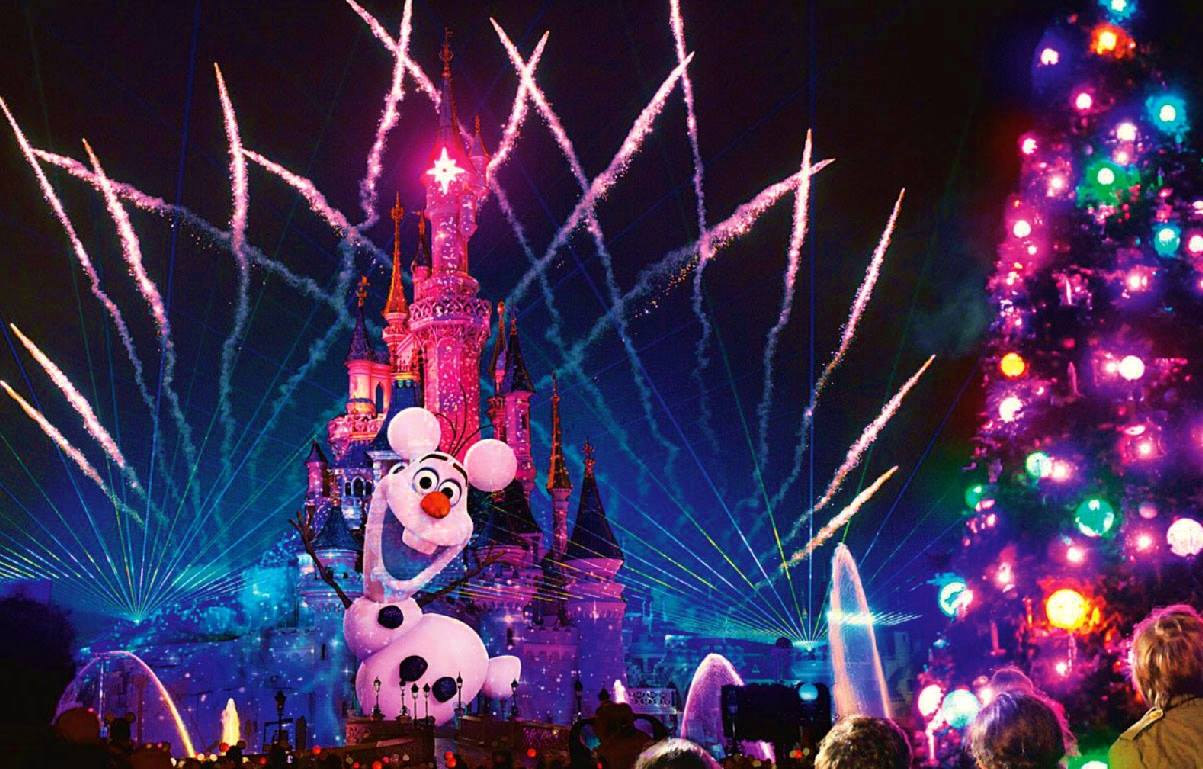 Disneyland Paris Press Release: Christmas 2014
With just a couple of weeks until the launch of the Disneyland Paris Christmas 2014 season, here is the official press release:
The new Princesses, Christmas stars of Disneyland Paris
From 9 November 2014 to 7 January 2015
For two months, Disneyland Paris will be celebrating Christmas in style with a list of presents and experiences for young and old alike, created as only Disney knows how. This Christmas will see Merida, the Scottish princess from the film Brave, appear at Disneyland Paris for the very first time. Also happening: For the first time, guests will be able to meet Anna and Elsa, the sisters from hit Frozen, in person. Children will be spellbound by these encounters, and there will be plenty of opportunities to take keepsake photos to share for Christmas.
Merida, the Brave Princess from Disney●Pixar studios (awarded Best Animated Feature at the 85th Oscars®) finally arrives at Disneyland Paris. Famous for her blazing hair, her strong character, her skill with a bow and arrow and her tendency to turn her family into bears… Merida will move into Disneyland Park for the very first time. Guests will be able to meet her at Casey's Corner, newly decorated in keeping with the spirit of the film, and pose proudly at her side. Another royal meeting not to be missed: the "Disney Princess Promenade" in the surroundings of Sleeping Beauty Castle.
Dreams will come true with the chance to meet the legendary stars of Frozen in person for the very first time. Anna and Elsa will be at the Princess Pavilion in Fantasyland to meet their fans, young and old alike, every day. After catching a sneak peak of them in last year's famous Parade at Disneyland Park, the public will finally be able to interact and pose for pictures with them.
As well as the new heroes that the younger generations will be dreaming of, Christmas at Disneyland Paris is also about the traditional magic of New Year's Eve parties, celebrated with Mickey and Friends for a unique experience full of Disney magic. On the agenda: shows created as only Disneyland Paris knows how, an enormous Christmas tree, frosted decorations, encounters with Disney characters in their party outfits and, of course, Father Christmas! An essential ingredient for Christmas magic: snow falling every day on Main Street, U.S.A.
This year, the theme is decidedly "gourmet", with a parade dreamt up and created especially for Christmas. Disney heroes will appear in their tastiest costumes ever. Brightly-coloured baked treats, giant candy canes and Mickey-shaped gingerbread men… The Disney's Christmas Parade will delight guests several times a day, with very special appearances from Father Christmas, along with Mickey, Minnie, Goofy, Chip and Dale, Donald, Daisy, their adorable nephews Huey, Dewey and Louie and even everyone's favourite fairy: Tinker Bell!
When night falls, the first show that guests absolutely must see will be "Magical Christmas Wishes". The magical illumination of the Christmas tree that stands 24 metres high and is decorated with almost a thousand decorations, each one as delicious as the next.
The cherry on the cake: the night-time show Disney Dreams®! of Christmas. Olaf, the hapless snowman, steps out of Frozen to conduct this fabulous production with its projections, fountains, special effects and fireworks. Disney Dreams! of Christmas invites guests to celebrate festive-season traditions from around the world. To make Christmas absolutely magical, famous characters from the world of Disney will come to life in projections on Sleeping Beauty Castle.
No mention of the rumoured new Disney Dreams! of Christmas which is said to have the Jingle Bells sing a long part removed, but official confirmation of Merida coming to Disneyland Paris, in English at least. Though the press release says Casey's Corner, @InsideDLParis has this morning said that photo location is now at the Old Mill in Fantasyland, though plans can change.
If you missed it, here's a reminder of the concept art for the new Sugar & Spice float being added to the Cavalcade, now being referred to as the Christmas Parade with Disney Magic on Parade not running during the Christmas season.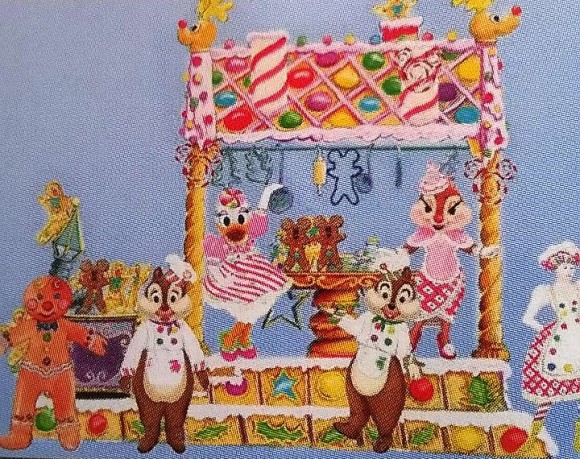 I've discussed the upcoming Christmas season at length in various articles and videos which you can find here, and I for one am very much looking forward to visiting, and experiencing, what I regard to be the best season in Disneyland Paris.