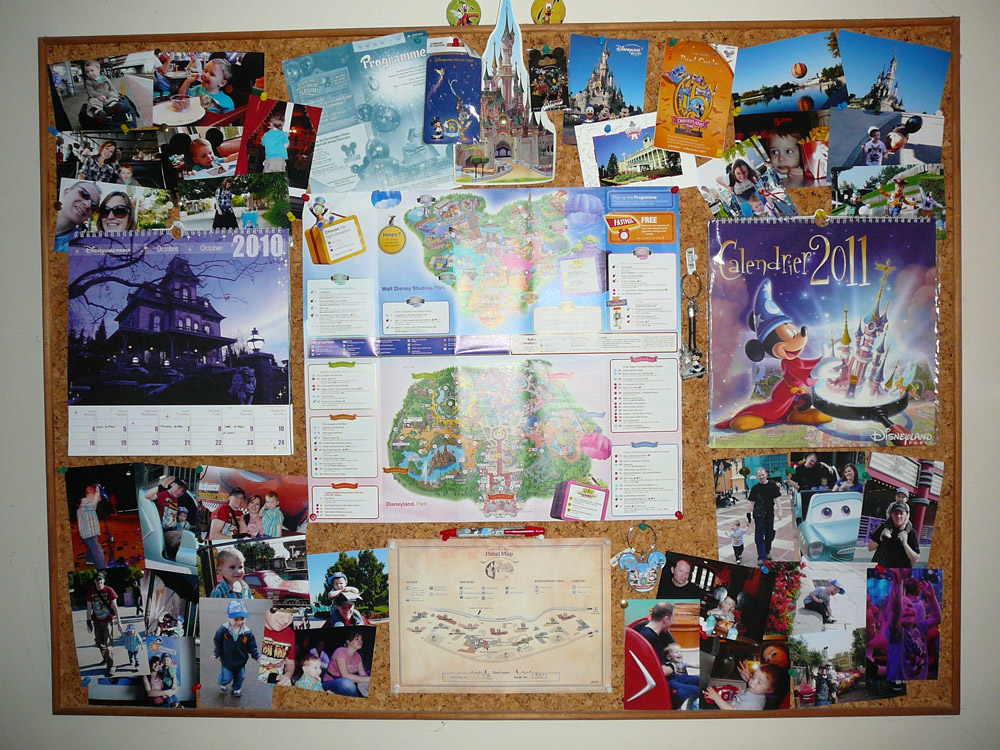 The Wall of Disneyland Paris
OK, so it's not quite a wall, but it is a rather large cork board in our dining area which until today was very messy with bits and bobs pinned all over it. This morning I decided to take it all down and in its place pin anything to do with Disneyland Paris I could get my hands on. The result is this:
Below is a less distracting black and white version with all the elements numbered, and the key to those elements underneath the photo.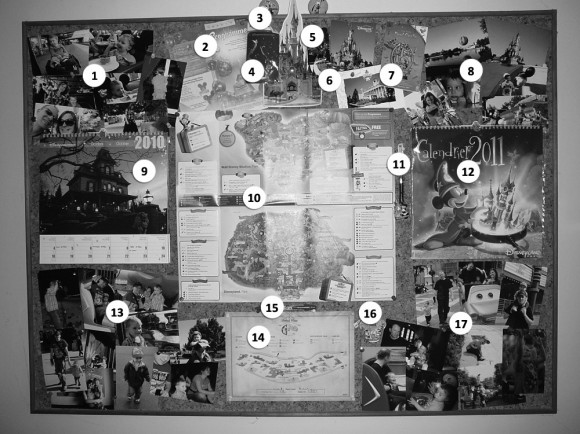 1. Day 1 photos from our September 2010 trip
2. Programme of events from April to October 2009
3. 2 tins of mints
4. 15th Anniversary mobile phone dangle
5. 2010 pin
6. Postcards
7. 15th Anniversary map and guide, 6th October – 4th November
8. Day 2 photos from our September 2010 trip
9. 2010 calendar
10. Map and guide, 2nd April – 6th November 2010
11. 15th Anniversary keyring
12. 2011 calendar
13. Day 3 photos from our September 2010 trip
14. 2010 Hotel Cheyenne map
15. 2008 pen
16. 15th Anniversary pen
17. Day 4 photos from our September 2010 trip
Somewhere in the house I have a box of memorabilia from all our trips dating back to 2002, as well as earlier bits I've obtained from eBay. When I locate that I may add some to the display, or start a second one somewhere else in the house!
If you have something in your house I'd love to hear from you, and even better, see pictures!