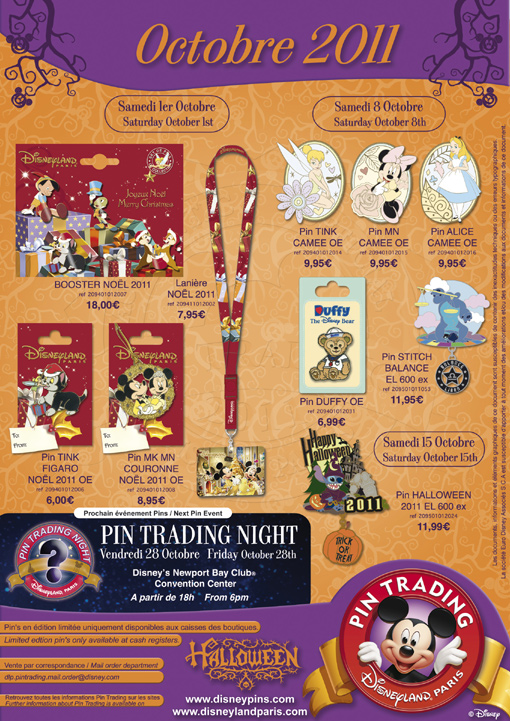 Disneyland Paris Pins for October 2011 – Christmas Already!
It doesn't seem like a whole month ago since we were talking about the September pins, but here we are with another set for October.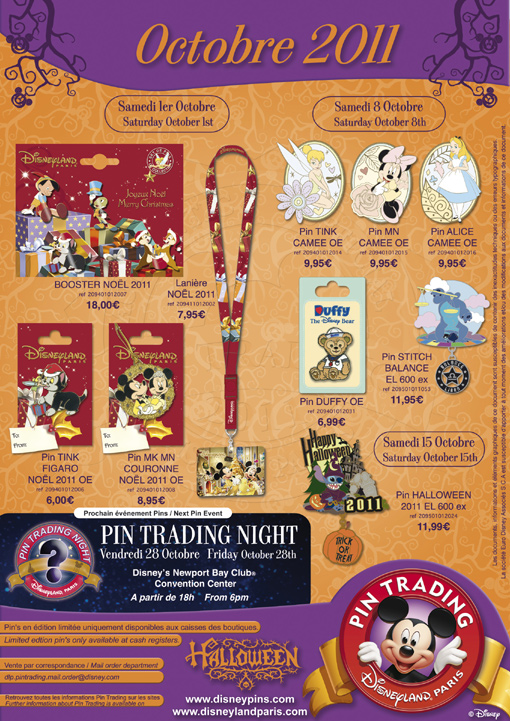 Wow, Christmas pins already? I guess if there have been Christmas chocolates in the shops for a month then we can have Christmas pins in Disneyland Paris too. I really like the Pinocchio set, though I'm not sure why Chip and Dale are there too, surely Geppetto or the Blue Fairy would have been a better choice for the 4th pin and then let Chip and Dale have their own separate pin.
Figaro also has his own pin and although I'm not sure of the reason for Pinocchio being so prominently featured, it's something I'm happy to see and I hope the feature more classic films in the future. I'd love to see some Black Cauldron or Sword and the Stone pins.
The Mickey and Minnie pin is nothing that original but I've always really liked the wreath style pins and this one looks really nice. The red Christmas lanyard is great too and will look fab with all the Christmas pins on it.
I'm not sure what Camee is and a Google search didn't give me much, although it did come up with a few of the results. Anyway, whatever it is it's associated with these three pins which aren't my taste but I'm sure might appeal to other collectors.
I guess I have to mention the Duffy pin, though it's a pretty generic pin and probably imported in by the box load from one of the other parks as it's not on a Disneyland Paris backing card. If Duffy does become popular in Disneyland Paris then this could prove to be a sought after pin in years to come, being the first Duffy pin sold there. Then again, the first Duffy pin made exclusively for Disneyland Paris will probably be more of a collector's item.
I like the Stitch Halloween pin, featuring Phantom Manor, but not so much the one of him standing on his head. The pastel colours make it look a little washed out.
All in all I think It's a pretty good selection, with the Pinocchio pins being the pick of the bunch, for me anyway.