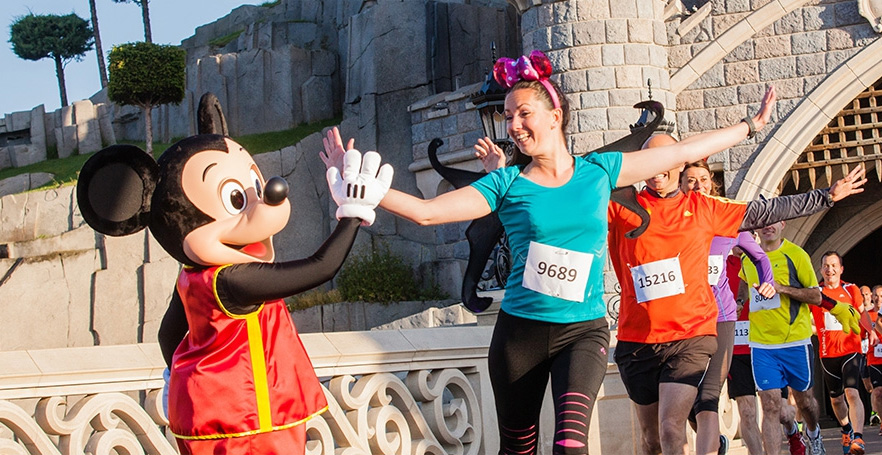 Booking For The runDisney Disneyland Paris Half Marathon Weekend Is Now Open

Just one week later than originally planned, booking for the runDisney Disneyland Paris Half Marathon Weekend is now open. This is for packages only, which include accommodation, as just race registration opens in January 2016, with limited spaces. There are a variety of travel agents who have partnered with Disneyland Paris to sell these packages, and these are listed here. Alternatively you can contact Disneyland Paris directly here.
Using greatdays Holidays, and their website runtothemagic.com, it works out that for one person to stay at Hotel Santa Fe, and pay the £52 race entry, it will cost £531 for the two nights starting Friday 23rd September. Using the official Disneyland Paris website
and not booking a race package, the cost is £564.36 for the accommodation and park entry, plus £52 race entry, which gives you a total of £616.36. So booking one of these special holiday packages would save the solo traveller £85.36. The prices plummet if you share a room, with the race / accommodation package at Hotel Santa Fe being a much lower £342 each if two people share a room. Go for the 5k race and it's a little cheaper, with the race fee being just £22 per person.
The weekend before is exactly the same price, so it would seem prices haven't been inflated for the race weekend, and as we have just seen, you actually save money, even with race fee included, if you book the race and room package. It's still not cheap for a weekend in Disneyland Paris, but when has that ever been the case? It still remains to be seen how many race only places will be made available in January, as I am sure these will prove very popular with those wanted to stay offsite and make the whole weekend substantially cheaper. The cynic in me wonders if those race only places will decrease in number if package places go quickly, in favour of making more from the highly profitable packages available to would be runners.
Here are some more details on prices and activities on offer – the first is in Euros, the second in Pounds Sterling. There must be some packages that don't include park entry for those prices to be listed, but the ones I used earlier from runtothemagic.com included park entry in the price.
For something that was first rumoured a few years ago, we are now one step closer to Disneyland Paris holding its inaugural runDisney event, one which I now need to think seriously whether I will be attending or not, racing or covering for the website.