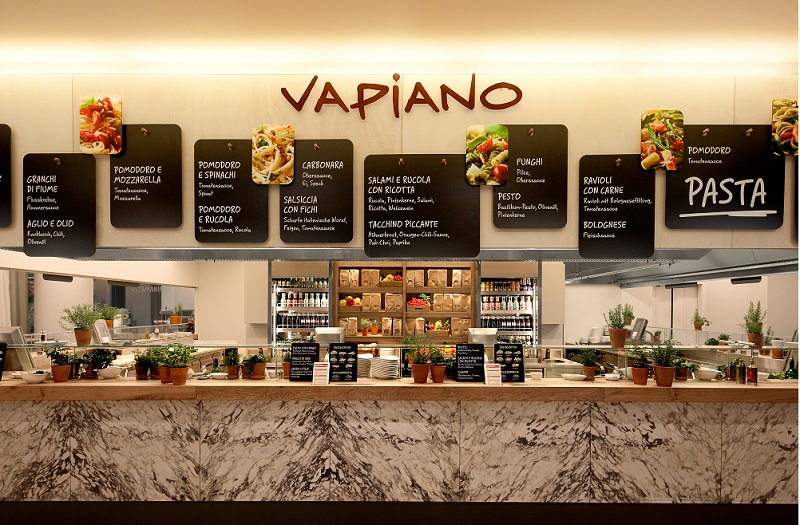 New Vapiano Italian Restaurant to Open in Disneyland Paris on July 1st
Long have I and many other fans wanted a new restaurant in Disney Village and now we have one, in the form of Vapiano, described as Fast Casual by Disneyland Paris themselves. It will take over what used to be the NEX Arcade, so it's not on the main strip of Disney Village, but around corner to the right of the entrance of World of Disney. Vapiano, as decried by Wikipedia is: a German fast casual restaurant chain offering Italian food. Commonly referred to as Vapiano's the concept is a pizza and pasta bar, where food is made to order whilst customers wait in a queue.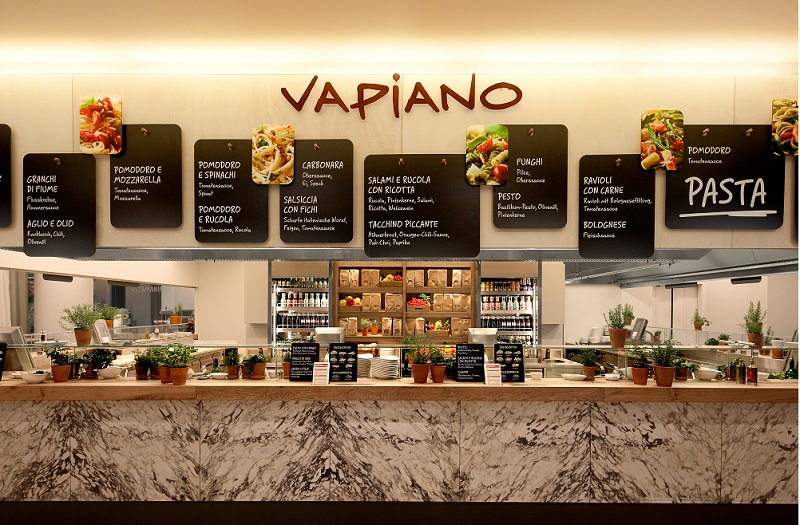 I'll admit, my first thought on hearing the news was why Italian, when we already have Italian in Disneyland Paris? But first of all, Pizzeria Bella Notte is not in Disney Village, so no good for when people want to eat Italian on nights the Park closes early evening, and then there's the quality issue at Bella Notte. Go back 5 years and a visit to everyone's favourite Lady and the Tramp inspired restaurant was a must on every trip for me, but then around 2011 the quality of the food quality seemed to plummet. Maybe they changed food supplier but the pizza I had back then was very poor, with almost no flavour. It could have been an off day or one bad pizza, but choosing where to eat in Disneyland Paris is a big thing so places don't usually get a second chance with me. Saying that, just yesterday I was assured that Casey's Corner now have new hotdog sausages and I should try them again after not being back since 2013 when I had a poor food experience there.
Back onto Vapiano and it's nice to have an alternative in Disney Village, though it will have to prove itself as pizza and pasta are already available in a variety of the restaurants already there. I've had great pizzas in both Planet Hollywood and Cafe Mickey, though the latter has been getting some bad food reviews from other guests recently, so maybe Vapiano will storm into a easy lead with their food. If the menu at the UK Vapiano is anything to go by then the choice is extensive and the price not too expensive, though in Disney Village I'd expect to see quite an increase. I'm immediately drawn to the Carne Pizza, though I'd ask for no peppers – horrible little things that they are: Chicken breast, chorizo, peppers, ricotta, smoked paprika, lemon, tomato sauce, mozzarella.
It was ED92 who found the recruitment poster for the restaurant, which shows an opening date of July 1st – we just have to hope it doesn't fall foul to the same problems The LEGO Store had, or we may not see it open until sometime in 2017! With 50 employees it's going to be quite a sizable restaurant, increasing the dining availability in Disney Village substantially.
If we go back to the Disneyland Paris article for a minute, there's one part that really piques my interest, and that's the mention of Francis Borezée, who is Vice President for Real Estate and Tourism Development in charge of developing Disney Village. That last bit is very encouraging, the fact that they have someone at VP level who is looking at Disney Village, and the world developing would indicate that Vapiano is just the start, and we can expect some more changes and additions to Disney Village in the future. Not so much in the summer months when Disneyland Park closes at 11pm, but when the Parks close early Disney Village is in dire need of some more options, especially in the entertainment department.
While I'd prefer a uniquely themed restaurant to come to Disney Village, and even one with a flavour (pun intended) of Disney, Vapiano is a good start, and any time food is freshly prepared I'm all for it. Meal plans for my August trip won't include Vapiano as I'll be eating exclusively in Disneyland Park, and Disneyland Hotel for Inventions, but it's been earmarked for my October trip. In the mean time I'll be relying on all of you to try it and report back to me with your findings.