If The Forest of Enchantment: a Disney musical adventure means nothing to you then take a look at this article – now we can talk. The only artwork we previously had for this new show is the following: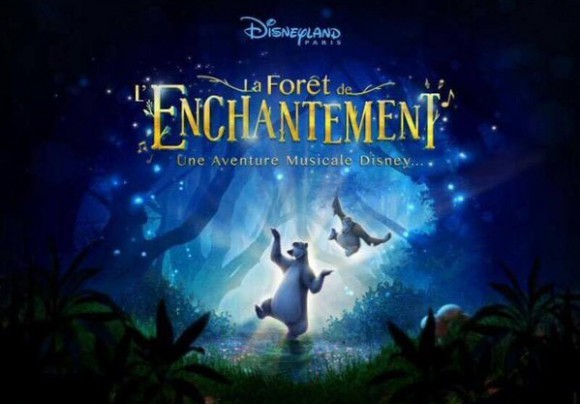 Now we have another, which isn't too dissimilar, but does have something pretty major in place of Baloo and King Louie: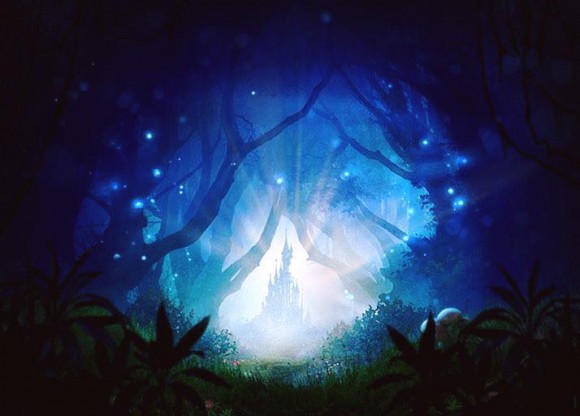 See, I told you it wasn't that different, other than Sleeping Beauty Castle in the middle – you know, the biggest and most iconic structure in Disneyland Paris. But before we get too excited and jump to the conclusion that our beloved Castle will appear in the new show, could it not just be an image for PR purposes, indicating that the show is coming to Disneyland Paris, and using the most identifiable thing in the resort to do that?
If the Castle does somehow feature in the show then does it really fit in with the forest set, or maybe it will be shown on a screen as a distant far off land. I'm still with the idea that it's simply been designed to advertise The Forest of Enchantment: a Disney musical adventure coming to Disneyland Paris – what about you?
Related posts:
The following two tabs change content below.
As the founder of Dedicated to DLP Steve is a self confessed Disneyland Paris fanatic and has an unrivaled passion for the resort, its history and what makes it work. He has a particular love of Pirates of the Caribbean, which he often talks about as the host of the podcast and the weekly YouTube show.
Comments
comments