Mickey's Halloween Celebration Parade in Disneyland Paris
We've been waiting weeks to see the new Halloween cavalcade, as we've all been calling it, and today Mickey's Halloween Celebration debuted in Disneyland Paris as part of the soft opening of the 2013 Halloween Season. One month and one day ago the concept artwork for this new mini parade or cavalcade was revealed, and as a reminder, here it is again: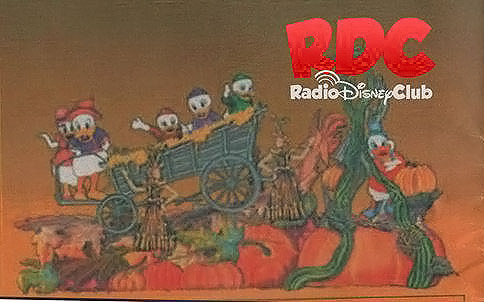 Well now thanks to the amazing DLRPStuff, who is tweeting live from Disneyland Paris, we can see the parade for ourselves, as he has uploaded a video of Mickey's Halloween Celebration, in HD no less!
httpvh://www.youtube.com/watch?v=ilq0fh8NBl8
Thanks to the fabulous Radio Disney Club (@RadioDisneyClu on Twitter) we have these stunning photos of Mickey's Halloween Celebration too.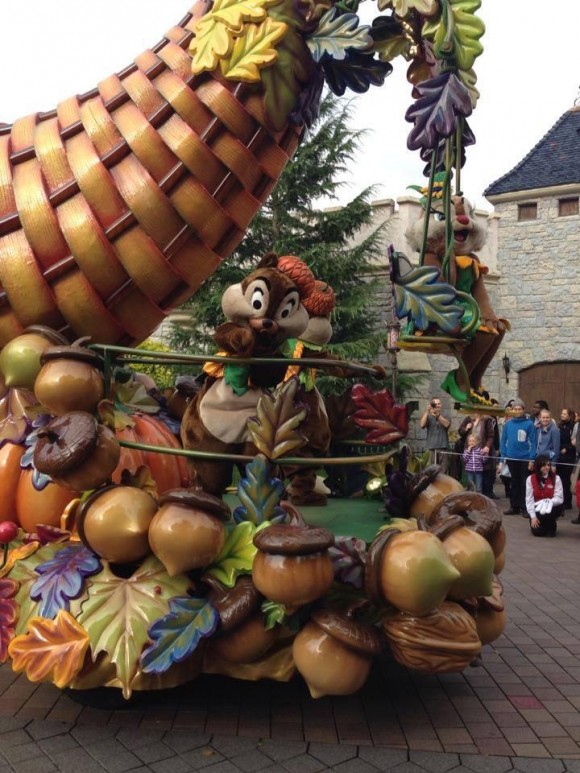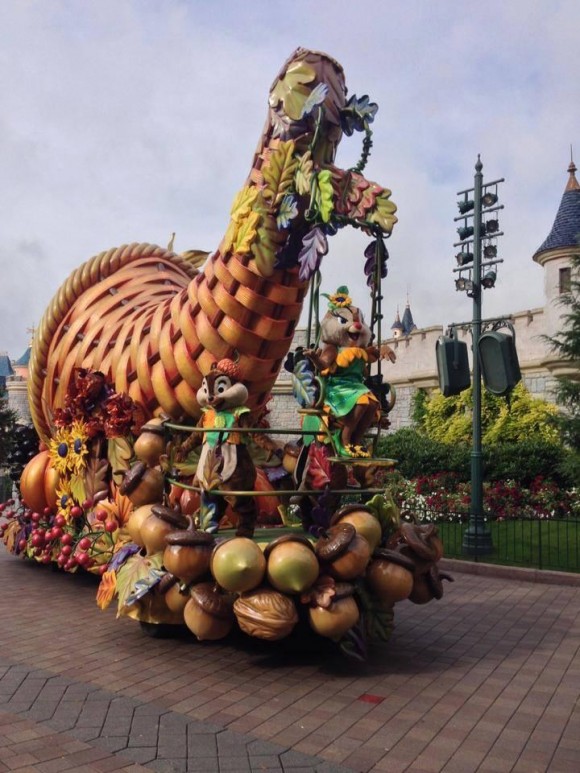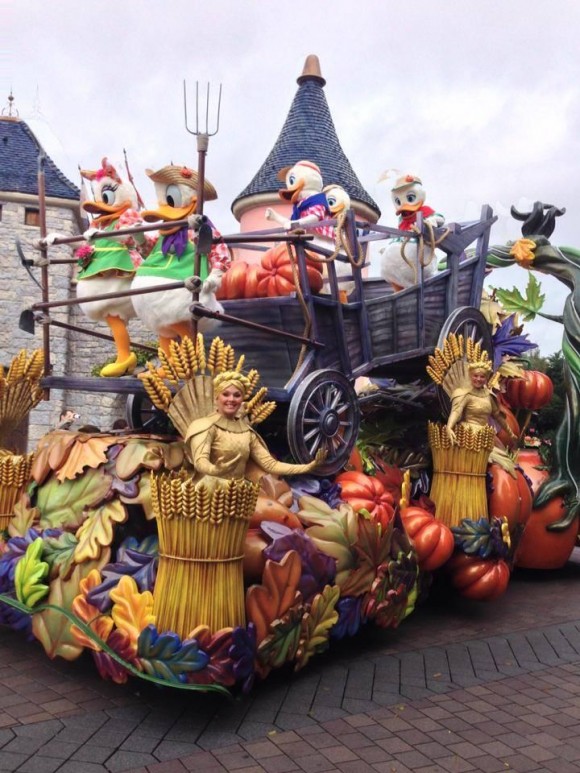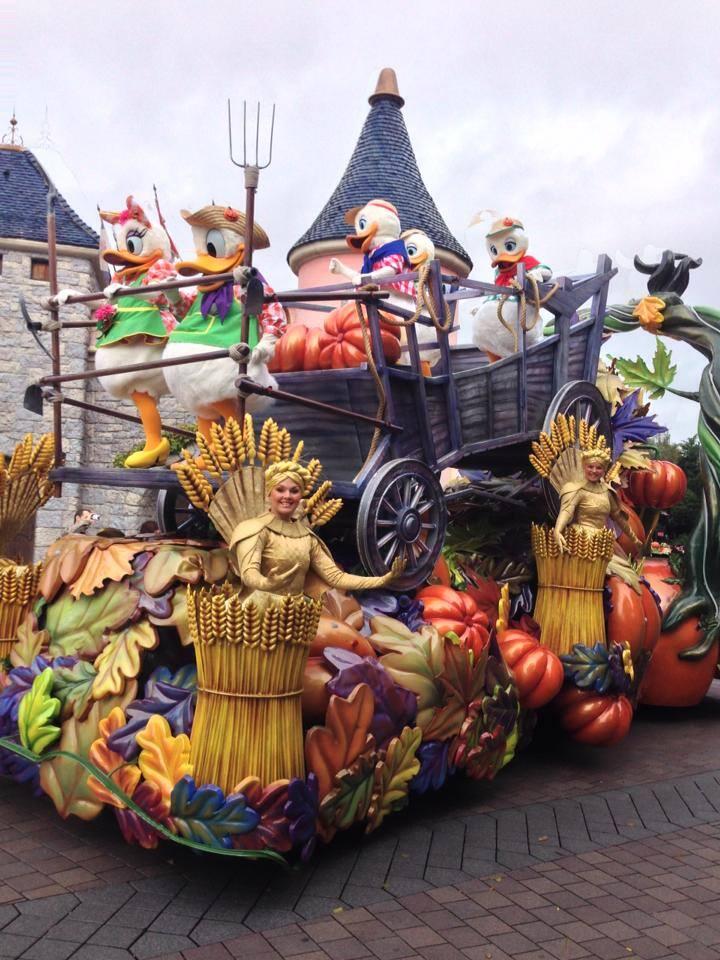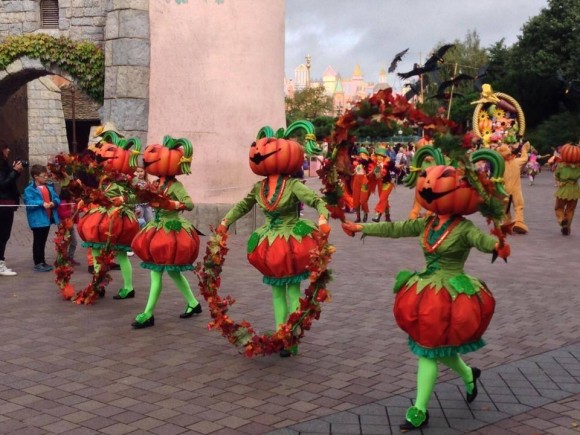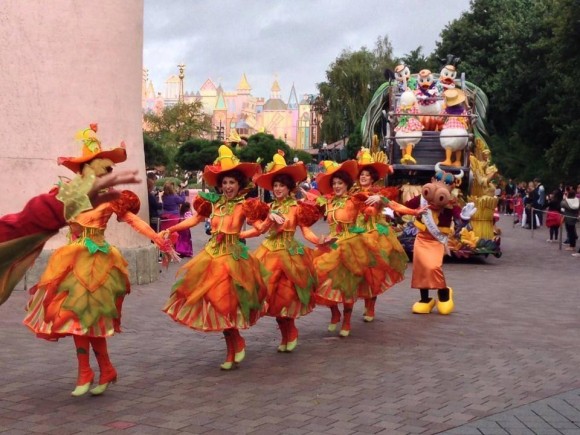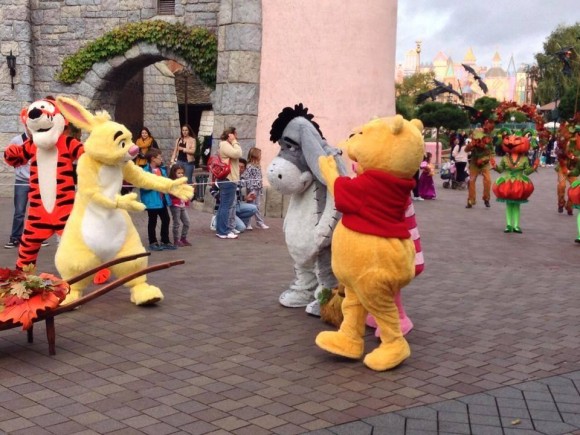 The concept art was something to get excited about, but seeing the actual floats is a whole different level of detail and magnificence. I especially like the straw bundles on the sides of the first float, which actually have a Cast Member inside. It was reported that these floats were reimagineered Fantillusion floats, and while that's clear to see from the shape, they have done a fantastic job.
The colours and the costumes all look amazing, while every movement from Cast Members and characters is perfectly in time and in tune with the music. Now speaking of the music, it's a long way removed from the days of It's Halloween-lo-ween, and if I'm honest it doesn't have much of a Halloween feel. However, that's because I'm in the mindset of a spooky Halloween, but this year in Disneyland Paris we have a harvest themed Halloween, as you can see from these decorations all around Disneyland Park. This is a very happy and joyous Halloween parade, and has a song to match that. I need to watch and listen a few more times to really let the new parade song soak in.
Now this is all good, but the biggest thing and that most worthy of talking about, is the Pumpkin Men – they are back! As characters, the Pumpkin Men rate up there as my absolute favourites. They look great and Disneyland Paris always pick Cast Members who exude the cheeky nature of what you'd expect from a Pumpkin Man, should such a preconception exist. As part of Mickey's Halloween Celebration they look amazing, but will they be seen as characters away from the parade too? I can only hope.
So the brand new Halloween parade is here in Disneyland Paris. I previously said that all the decorations around Disneyland Park made it look arguably like the best Halloween ever in Disneyland Paris, and now with Mickey's Halloween Celebration it's added another dimension. Is Halloween 2013 in Disneyland Paris the best ever, or do you miss the days of witches, spooky decorations and Halloween-lo-ween?