Updates From Disneyland Paris: Ratatouille, Star Wars and Videopolis + Trip Tales
Recently friend of Dedicated to DLP Dominik visited Disneyland Paris and was kind enough to take a few photos which he then sent to me, and I can now share with you. It's the circle of life – well, it's not really, is it?
First of all we have a few photos of the next big attraction coming to Walt Disney Studios; Ratatouille.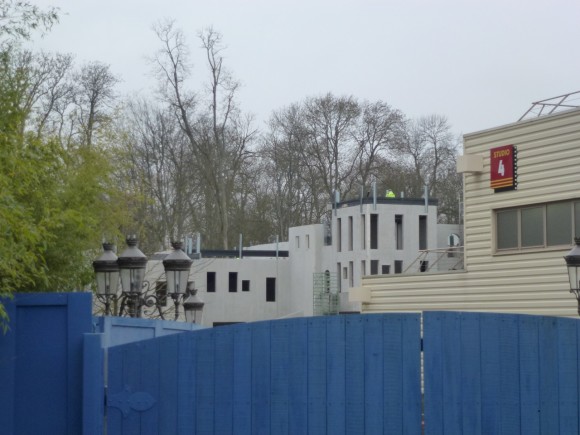 When I was in Disneyland Paris last November I was so drawn to World of Disney that I completely forgot to look at the new Build Your Own Lightsaber in the Disney Store across the way. Luckily Dominik didn't forget and so now I can finally see what it looks like.
The lightsabers are actually made of more pieces than I was anticipating, making it much more of an involved process than I had presumed it would be. I'll definitely be checking it out the next time I'm there and making a lightsaber…or twelve!
You may remember some time ago there was news that the Videopolis stage had been covered up? Well now you can see what they were doing…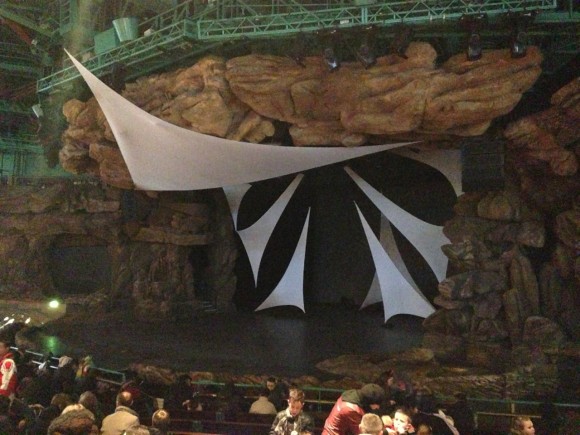 So they've added some sheets! But it does look set for something to be going on there – a small show of some kind, maybe even the shows for May that were discussed here.
Dominik has a few tales from his recent trip to Disneyland Paris:
Our second ride after Phantom Manor should have been Big Thunder Mountain but they closed it while we ere waiting in the line. One train was still on the island and the guest had to be "rescued"
Later the day we wanted to see Cinemagique, but after a few minutes waiting in the cinema (and unfreezing our feet) the cast members announced that they had technical difficulties with the beamer and had to close the attraction. It wasn't our day *G*
A bit earlier and before our breakfast at the Earl of Sandwich, we bought our DREAMS and FANTASY annual passports (not including the extra magic hours in both AP). When we arrived at the AP station we saw that a hughe line of people was waiting in front of the building. VERY STRANGE! The waiting line did not get smaller during the day so we decided that we had no other chance than to wait… Fortunately, we were allowed to use the right entrance and hod only 5 people in front of us. The cast member at the AP desk was Swedish, very friendly and talked in German with us (she learned German within 5 month!). She explained us, that DLP had send our invitations for free AP within France. More than 1 million invitations, if I did not get it wrong! It was the last day, the guests were able to exchange the invitation into a real AP. This was the reason for the huge crowed inside and outside the AP station.
Dominik also took a couple of nice panorama photos whilst he was there, something I've been meaning to do for years. You beat me to it Dominik. As always, click the photos to see bigger versions.
Some great photos and news from Disneyland Paris – thanks Dominik. If you have been to Disneyland Paris and want to share some photos or news, then please email steve@dedicatedtodlp.com.