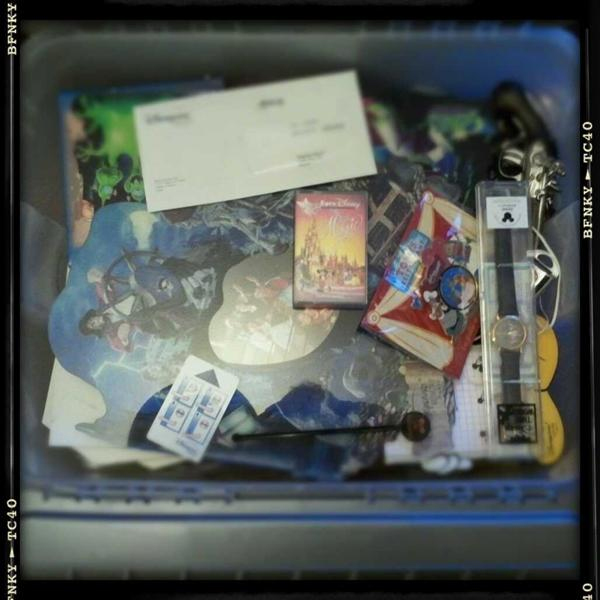 The Big Box of Disneyland Paris Memorabilia Part 1 – The Big Pin and Wallet
About 5 years ago I put a big box full of Disneyland Paris memorabilia in the loft and last night, for the first time since I stashed it, I brought it down to take a look. To say there was lots of things inside that I'd forgotten we ever bought would be an understatement.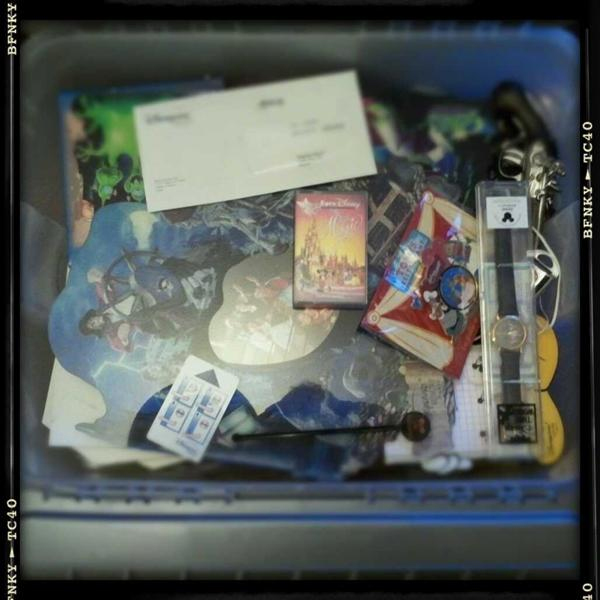 Aside from around 100 maps it was filled with CDs (and a cassette – remember those?), books, pins, cocktail stirrers, pens, photo frames, lenticulars, watches and much more including a gun and a key card! One of the items that caught my attention was a huge pin that you can see pictured below.
There's no doubting it's a stunning pin, and very heavy too. As you've probably guessed the centre disc rotates to show 2 moments from the famous spaghetti scene. You may also notice something that shocked me, that this pin cost €39,90! I have been known to go a little crazy with pins from time to time but I had forgotten to what level that craziness occasionally reached! At today's exchange rate that would be £35 or $56, which even for a limited edition pin is quite a lot by anyone's standards. I'm guessing this box got put in the loft pretty soon after our Halloween 2006 visit to Disneyland Paris or the pins would be in my pin case, not in this box.
One other item also jumped out at me and that's because just one day previously I had noticed that my current wallet had come to the end of it's life as the inside seam had torn. You can imagine my delight when I saw this staring out from the depths of the box.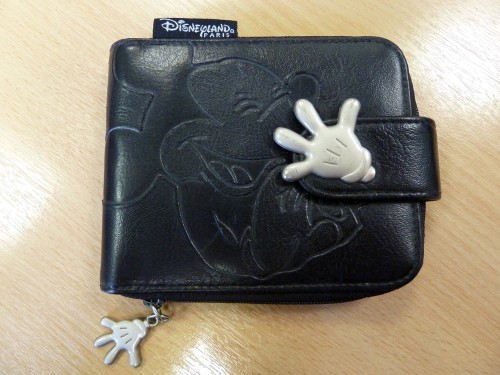 It's a little worn but it's high quality wallet made from real leather. I remember buying this from Main Street Motors on, well, Main Street USA obviously! So once again the job of looking after what little money I carry around falls to Mickey. I'll be back with some more swag from the box very soon. Anyone else have a treasure chest of Disneyland Paris souvenirs at home?