2010 DIS Forum Disneyland Paris Awards Results: Best Non Ride Attraction
WINNER
Le Château de la Belle au Bois Dormant (35%)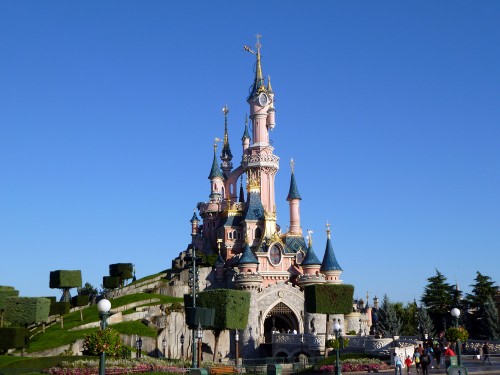 2nd CinéMagique (22%)
3rd Animagique (9%)
4th= Adventure Isle (4%)
4th= Main Street USA (4%)
4th= Art of Disney Animation (4%)
4th= Minnies Party Train (4%)
4th= Le Passage Enchanté d'Aladdin (4%)
4th= La Tanière du Dragon (4%)
It's hard to disagree with Sleeping Beauty's Castle winning this category, but there are some great nominations making up the other places. Aladdin's Enchanted Passage is a hidden gem near the entrance to Adventureland and has always been a last day tradition for us, along with the Disneyland Railroad.
I also love The Dragon's Lair and it was on this website that I found out about it as I was searching for information ahead of our first visit to Disneyland Paris back in July 2002.
I took the photo of the Castle above in September last year, which gives you an idea of how glorious the weather can be in autumn in Disneyland Paris.