20 Questions with a Disneyland Paris Fan – Tim Tassignon
1. When did you first visit Disneyland Paris?
In 1994.
2. How many times have you been in total?
I've been to Disneyland Paris 7 times.
3. What's your first memory of Disneyland Paris?
Going through Alice's Curious Labyrinth over and over again with my mom.
4. What's your favourite attraction and why?
Do the shows and parades count as attractions? << Yes :)
5. Where do you stay when you visit Disneyland Paris?
I like staying at the Sequoia Lodge, one day I'd love to stay at the Disneyland Hotel.
6. Where's your favourite place to eat?
Any place that has an all you can eat buffet!
7. What you do first when you get to Disneyland Paris?
Take a picture in front of the castle.
8. Pins, Vinylmations or neither?
Neither, I'm a Mickey figurines and picture frames fan.
9. Do you want to see the Captain Jack Sparrow brought to the Disneyland Paris Pirates of the Caribbean like they have in Walt Disney World and Disneyland?
No, I don't think we need him, the ride existed long before the movie.
10. Is there anything in Disneyland Paris you have never done that still would like to do?
I'd like to see Disney Dreams with the Lion King and Brave scenes.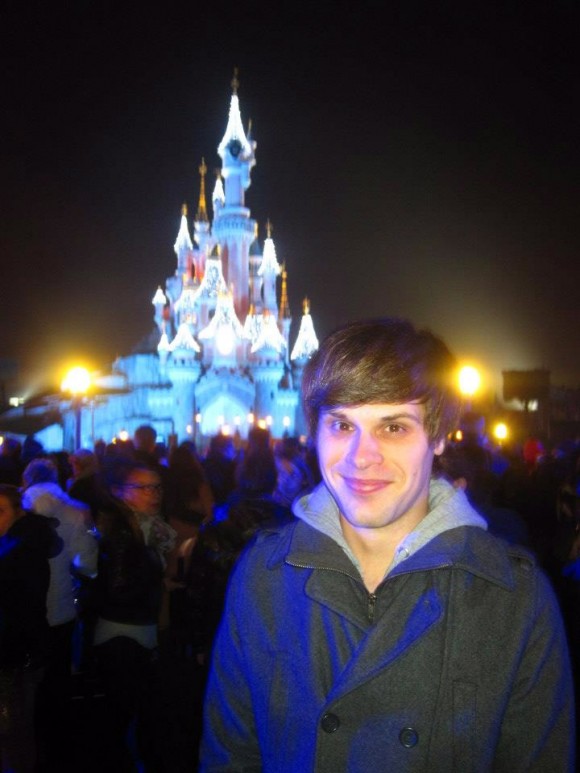 11. Before you go do you plan yours days or just see what happens when you are there?
I check show times but that's it.
12. What piece of music or song do you most associate with Disneyland Paris and why?
Magic Everywhere. Because I've been playing it non stop since my last visit.
13. If you had to make someone a fan of Disneyland Paris by showing them 5 attractions/buildings/shows – what would they be?
They would need to see Phantom Manor, Big Thunder Mountain Railroad, Space Mountain, Disney Magic on Parade and last, but certainly not least, they'd have to "Meet Mickey Mouse".
14. If you could add one new attraction to Disneyland Paris what would it be and where would you put it?
I would add Splash Mountain, just like in the original Disneyland, might be a bit cold during wintertime though.
15. If you could spend one night anywhere in Disneyland Paris, except the hotels, where would it be?
In one of the castle's towers, the view must be amazing.
16. Are you planning to visit Disneyland Paris during the 20th Anniversary Celebrations, if so when?
I went in November of last year.
17. If you could be a Cast Member for a day in Disneyland Paris, where would you work?
I'd like to be a photographer for one of the character meet and greets.
18. Is there anything you dislike about Disneyland Paris or would change?
I'd love sunny weather all year round.
19. What's your single greatest memory of Disneyland Paris?
Meeting Mickey for the first time when I was 7.
20. In no more than 20 words I love Disneyland Paris because…
… it's a magical world you can escape to whenever you want.
Tim runs a Disney blog called See it in your mind…
Want to be featured in 20 Questions with a Disneyland Paris Fan? Just email the answers to the questions, which can be found here, to dlp@dedicatedtodlp.com and let everyone know what you love about Disneyland Paris and why it's the happiest place on Earth.