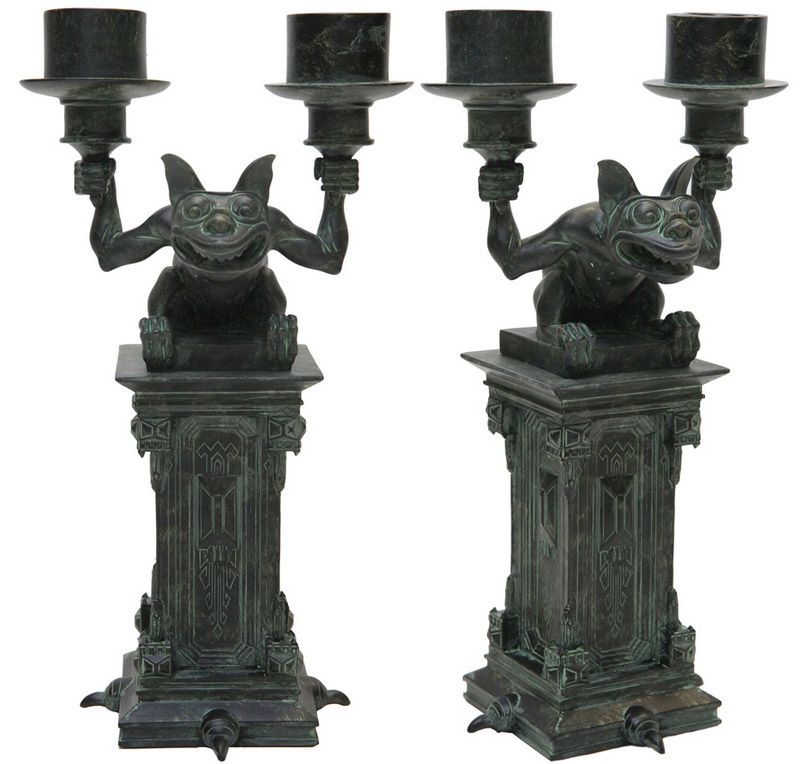 New Phantom Manor Merchandise Coming to Disneyland Paris
One of my biggest moans about Disneyland Paris over the past few years has been the merchandise. I've not been impressed with what has been on offer and on my last few trips have bought next to nothing. Combine that with my decade long desire for a decent range of Phantom Manor merchandise and this news couldn't be more perfect.
I actually have a musical Phantom Manor globe that my wife bought me in Disneyland Paris some years ago. Well, I say Phantom Manor but it's actually a Haunted Mansion globe, as are some of the other bits of 'Phantom Manor' merchandise on offer. The one piece of genuine Phantom Manor merchandise that I love but has eluded me in my size, were the glow in the dark boxer shorts – one day.
You can imagine my delight when last Friday there was a tweet from the official Disneyland Paris account announcing that some Phantom Manor inspired merchandise was on the way. Not only that but it was to be similar to the Haunted Mansion merchandise detailed in this Disney parks blog post.
The fact that they said 'similar to' gives me hope that it will be Phantom Manor specific merchandise pieces and not just Haunted Mansion items shipped over from America. That aside, what they have detailed in that blog post are some great mementos of one of the all time great Disneyland Paris attractions. Unlike my globe which is infiltrated by Mickey and friends, these items are themed true to the gothic styling of Phantom Manor with no need to sweeten them up with characters. They don't even feature the 4 singing busts which would be all too easy and obvious, and is the point on the journey that some have said Phantom Manor starts to decline in quality. I'm not one of those by the way.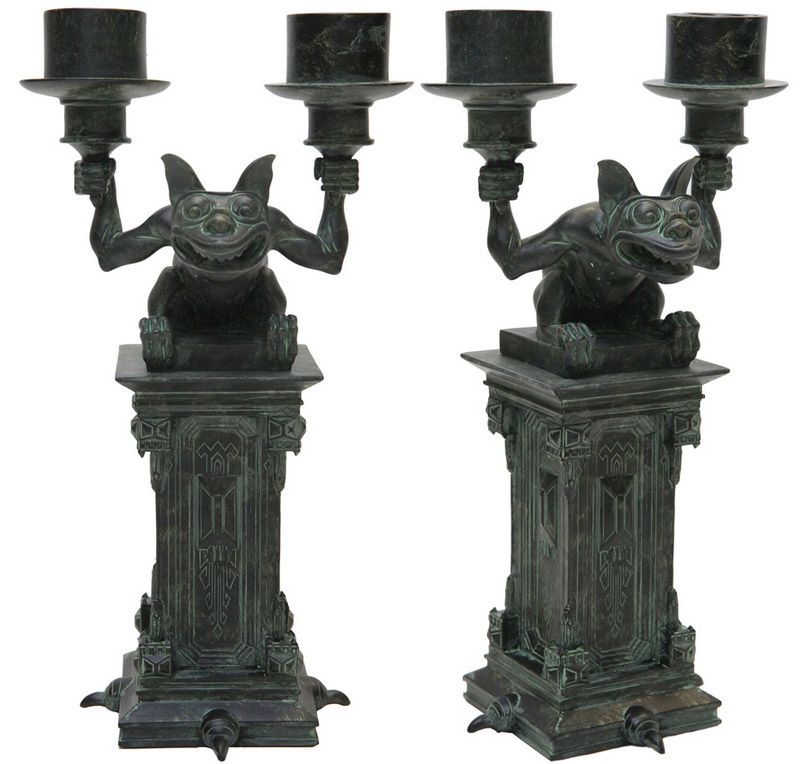 I love these Candelabras and would even go as far as building a mantelpiece in our lounge just to display them. Imagine the lights turned off and tall white candles flicking in these. Add in the Phantom Manor soundtrack and you'd immediately be transported to the underworld of Thunder Mesa.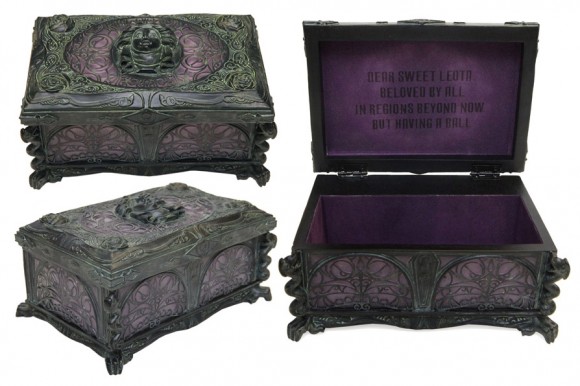 In between the two candelabras, on my newly constructed mantelpiece, I'd place the fantastic looking Madame Leota's Tombstone Music Box. I can imagine this being one of the more expensive items, but open it up to play Grim Grinning Ghosts and it would be worth every Euro.
Great photo frame, but do we need a permanent photo location somewhere on the grounds of Phantom Manor>?It's arguable that you can take a photo in front of the Manor or somewhere around Boot Hill and it'll look as good as any attraction photo you can buy elsewhere on the resort. But what if they went one step further and used the amazing idea that the guys at Disneygraphy came up with – to use some editing wizardry to make you look undead, like this one and this one. That kind of photo is befitting of a Phantom Manor portrait and would look great in the branded frame. Hey, it would make them money too – we all win!
You can probably tell that I'm pretty excited by the prospect of some of this merchandise coming to Disneyland Paris. I wouldn't want it all, but I'd guess a few hundred Euros would need to be handed over for me to get all the items I do have my eyes on. That's assuming we get as good quality items in Disneyland Paris as are on their way to the American parks. My question to you, is what items do you like and which would you buy?