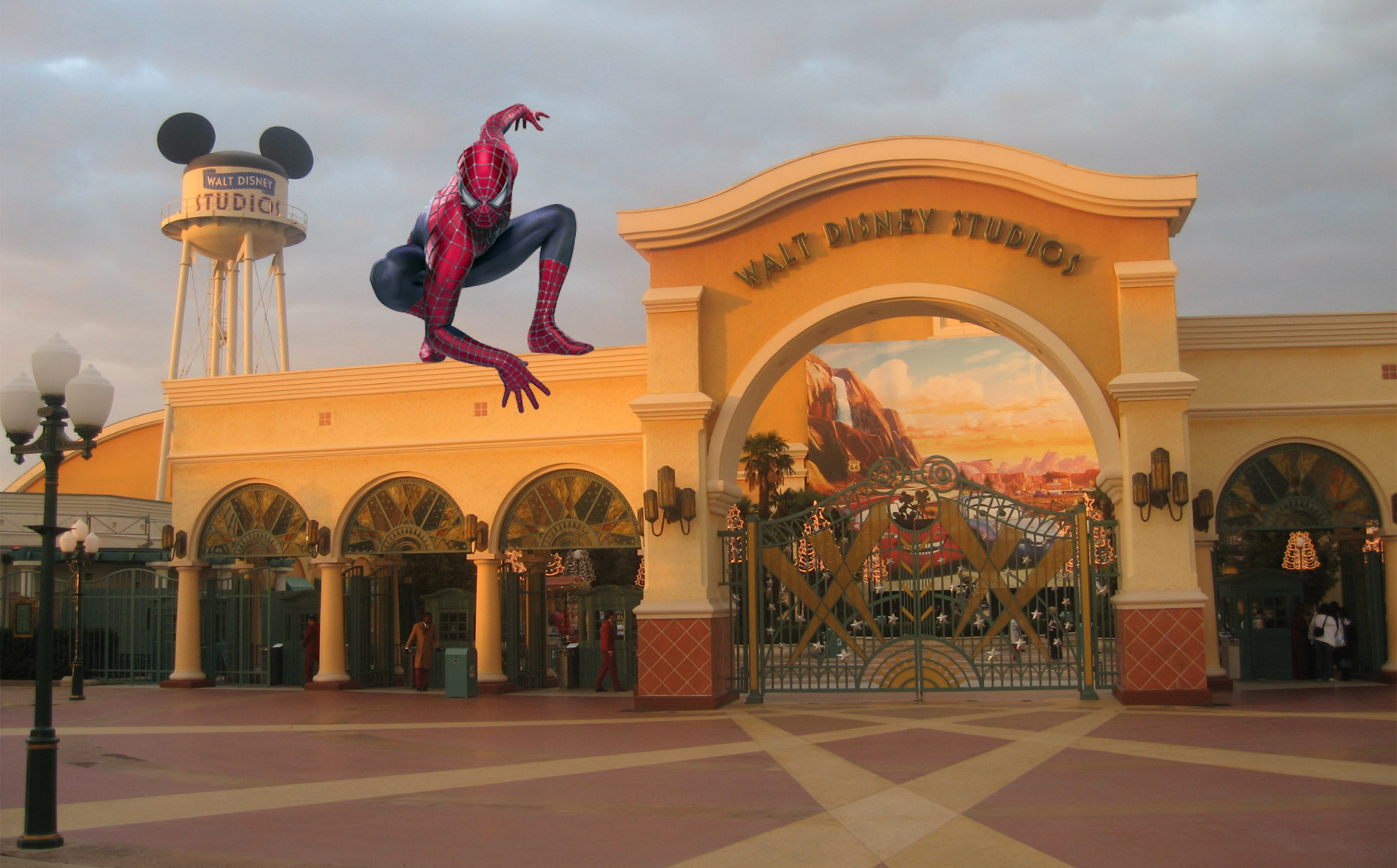 Disneyland Paris Rumour: Spider-Man Meet & Greet Photo Location Coming to Walt Disney Studios
Our friends over at DLRP Express this morning posted news of a rumour that Marvel superhero Spider-Man will have his own photo location in Walt Disney Studios from mid March until mid July. It will be in place of the old Annual Passport office next to the Blockbuster Cafe, which currently has some Iron Man themimg.
Great news! That was my first impression on hearing this and is still my opinion now. Marvel is a huge brand across the world and the recent acquisition of its characters by The Walt Disney Company opens up a myriad of opportunities, especially in the Parks. With the introduction of the Princess Pavilion and Duffy recently, the focus seems to be on characters for girls. That's not to say boys don't like Princesses, but as the father of a young boy, I can assure they are not arguing in the playground over who gets to be Cinderella! Spider-Man on the other hand is hugely popular, as is Iron Man, Hulk and Thor. It's great to see something that can be marketed towards older boys, of which they seem to concentrate very little of their marketing. It's not like marvel characters are hjoust for boys though, girls/women love them too – it's a positive move for everyone.
Walt Disney Studios is the perfect location, especially given that the second Amazing Spider-Man film comes out this year, though not by Disney. Disney themselves have their own Marvel superhero film Big Hero 6 coming out towards the end of 2014, so superheroes is definitely the right thing for Disneyland Paris to be focusing on. I just hope it's the start of more Marvel characters coming to Disneyland Paris, maybe even in a Marvel variation of the Princess Pavilion as we discussed on the podcast a few episodes ago, and DLP Townsquare suggested too. They could even go very obscure and bring in little known Marvel character Captain France, though probably not!
Some might say that Marvel characters are not really Disney, even though they are now actually owned by Disney. But if we think that way then that would mean no Star Wars, no Muppets, and no Indiana Jones in the parks. Let us not forget that characters like Mary Poppins and Winnie the Pooh are not Disney originally, and nor are most of their other film characters and stories. This is a wise move to capitalise on a what is a hugely successful genre of films and comics and has been for decades. Now there will be character meet and greets that everyone in the family can get excited about.
What will happen in mid July we don't know. Maybe a new character will take over the photo location or maybe it will close down so all attention can be focused on the new Ratatouille ride. I for one hope the Marvel photo location stays populated for many years to come, and is just the start on the road to a marvel land in Disneyland Paris.