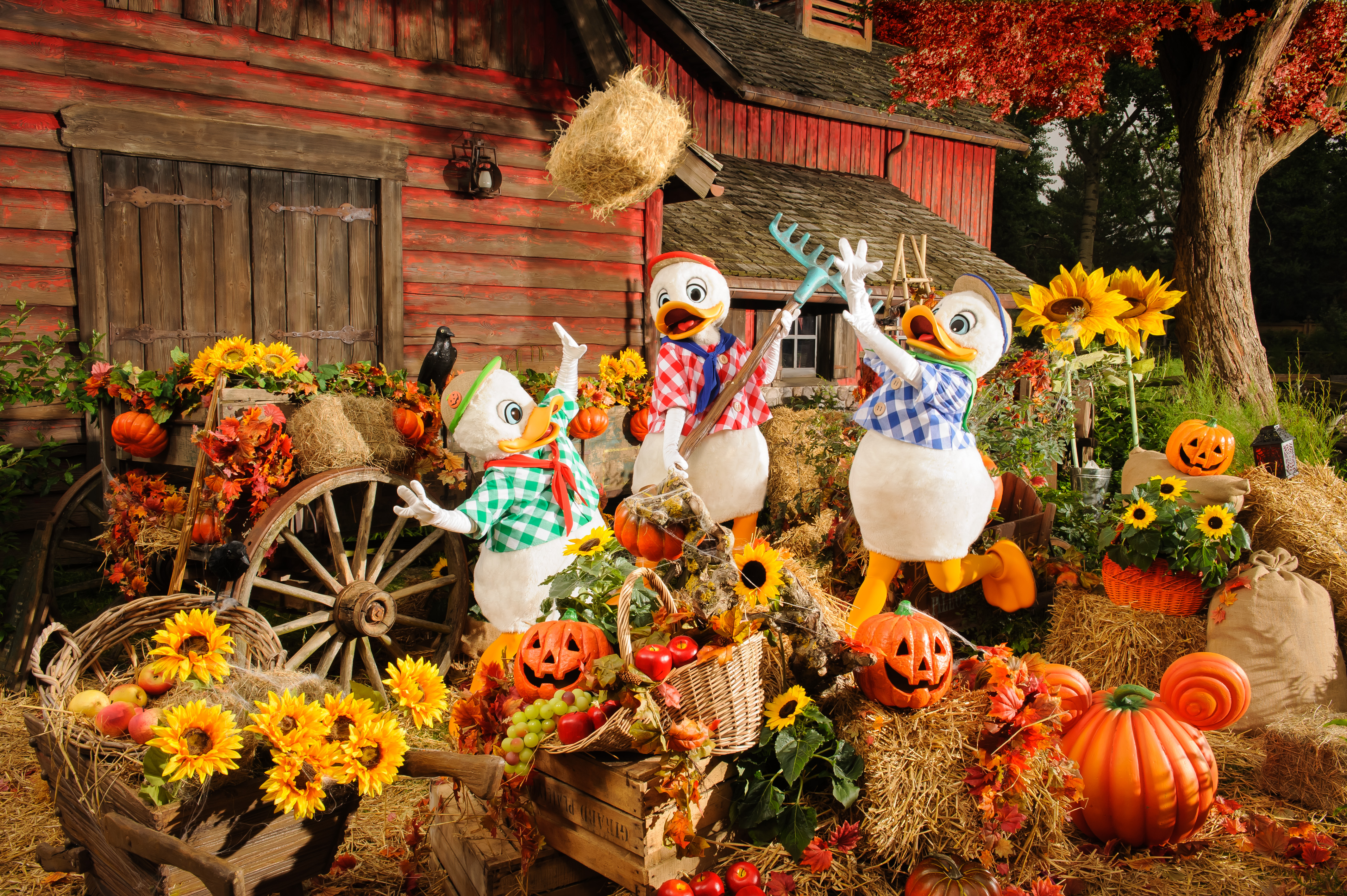 Press Release about Halloween 2013 in Disneyland Paris – New Halloween Parade
Finally something has been revealed about Halloween in Disneyland Paris for 2013, a season which starts in less than 3 months. However, this news doesn't come from Disneyland Paris themselves, but is being called a press release by DLRP Express who credit ameworld as their source. This has apparently not been officially released by Disneyland Paris, so all of this is still to be confirmed, or denied, as the case maybe. Here is news from that very press release, translated from French by Bing:
The release confirms, Mickey and his surprise party of Halloween will not be renewed, but we know now more about the cavalcade that will scroll more than once per day in the aisles of Disneyland Park: "for the first time, Huey, Dewey and Louie invest the Disneyland Park to celebrate Halloween for a month. From October 5, 2013, they will make their appearance in a whole new parade the colors of fall with other surprise guests… as their uncle Picsou.

To celebrate autumn, Disneyland Paris (tre) will switch to Halloween. Pumpkins invade the alleys and ghosts will take possession of Main Street, U.S.A. Mickey and his friends will unveil a parade in unreleased music that will mark the arrival of Scrooge's nephews Huey, Dewey and Louie but also of Clarabelle. Inspired by the theme of the harvest, it will scroll several times per day.

To do full of memories, Minnie will host her admirers in her new fashion in Halloween mode workshop. Dingo, will be laying next to an invention of a whole different kind: an extravagant machine candy. Disney villains will be back and will benefit to impress visitors in their courtyard of the "bad guys", behind le Château de la Belle au Bois Dormant. The heroes of the film by Tim Burton, the strange Noël de Mr Jack, settle them in a cemetery specially created for Halloween, near the Phantom Manor attraction.

At the end of the night, the Disney Dreams ® show! will celebrate the Disney villains through its projections on the architecture of the Château de la Belle au Bois Dormant. Dr. facilitate (the Princess and the frog), Ursula (the Little Mermaid) evil or even the treacherous Captain Hook (Peter Pan) rival ingenuity to surprise visitors. Presented each evening in the Disneyland Park, Disney Dreams! is the show not to be missed.

To top it off, the now famous Disney Halloween evening will take place on October 31, 2013 in Disneyland Park. A unique experience to live with family or friends from 20 h 30 at 1 o'clock in the morning."
The big change from last year is the parade that will run several times a day, which sounds like it will be a Cavalcade much like they introduced for Christmas last year. I'd hazard a guess that it will be the exact same cavalcade, themed for Halloween instead of Christmas. I had heard that the Christmas Cavalcade will be added to each year, so this begs the question of whether any new floats will be introduced for the Halloween Cavalcade, or if they will instead by kept for the second iteration of the Christmas Cavalcade later in the year. The new Christmas Cavalcade was pretty great, so if the Halloween parade uses this format then that can only be a good thing and I very much look forward to seeing it debut.
The rest of the additions sound character meet and greet based, including the change from Goofy to Pluto for the sweet based interaction and a new Minnie happening. From this release it sounds like the decorations, including ghosts and pumpkins, will than likely be the same as last year. That's not such a bad thing as they were really very good last year, and a vast improvement on the very bleak Halloween theming of 2011.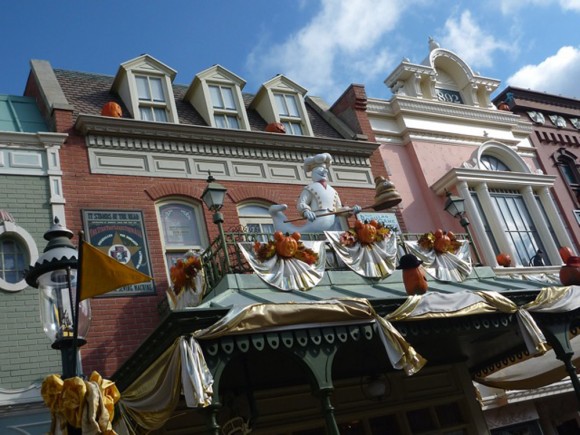 Though the press release mentions Dreams! it talks of characters already in the existing show, so the addition of any new Halloween scenes seems very unlikely. The show lends itself very well to Halloween already, being that a large number of villains are included and have a good amount of screen time. With some Halloween decorations around the Castle it would very easily seem Halloween-esque with no changes.
2013 sees no Terrorific Nights, which is a shame, as though I've never experienced them myself, from reports they look to have been really great. It was nice to have something aimed more at the adult market, but with the recent trend or marketing towards kids it should come as no surprise they have been cancelled. Could it be yet another case of entertainment being removed from Disneyland Paris with no plans of a replacement? So far nothing has been announced in place of Terrorific Nights.
If you like characters then Halloween in Disneyland Paris will be a pretty exciting prospect, and a new parade that will be bringing new music is always something to look forward to. Let's hope a CD of that music is sold in a more timely fashion than the delayed Dreams! CD which was due for release in June. The lack of shows continues and is very disappointing, to say the least, as is the lack of actual communication from Disneyland Paris themselves – perhaps this will prompt Disneyland Paris to make a press release of their own. Now we have an idea of what to expect, I wonder how many will now rush to book a stay in Disneyland Paris for Halloween 2013?