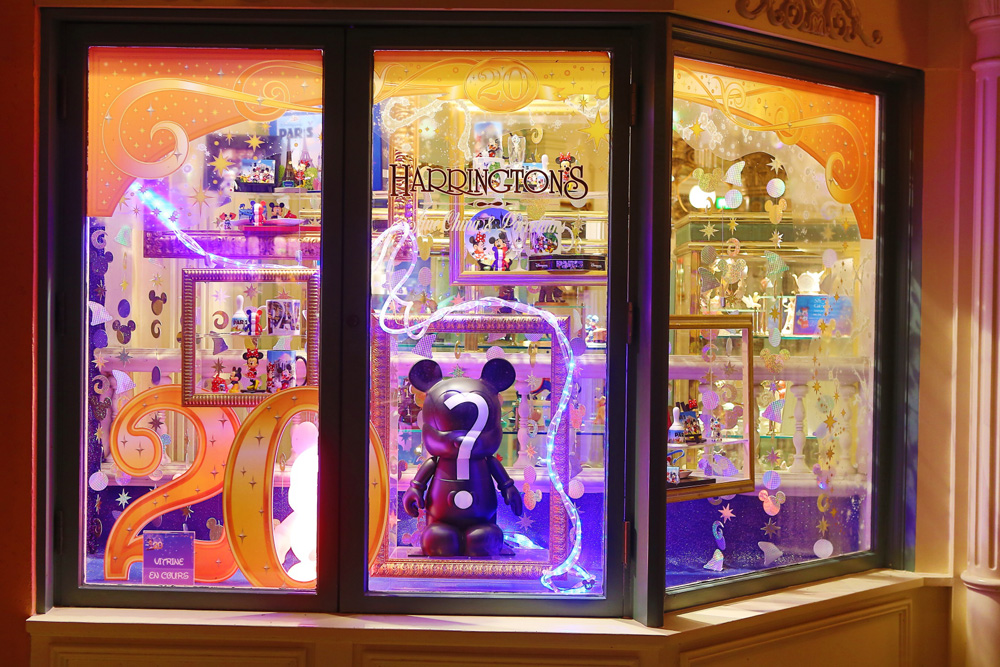 Official Disneyland Paris Shop Window Photos
Due to apparent demand, Disneyland Paris circulated almost 250 photos to selected websites including Dedicated to DLP. These photos are are of various shop windows from around the resort and showcase some very imaginative window displays, and some Duffy ones too 😉 I haven't published them all but have taken a selection which I liked and hope you do too.
Take a look at this Photo of Harrington's – do you see the giant black vinylmation with a question mark on it? I wonder if this means we have some special Disneyland vinylmations on the way?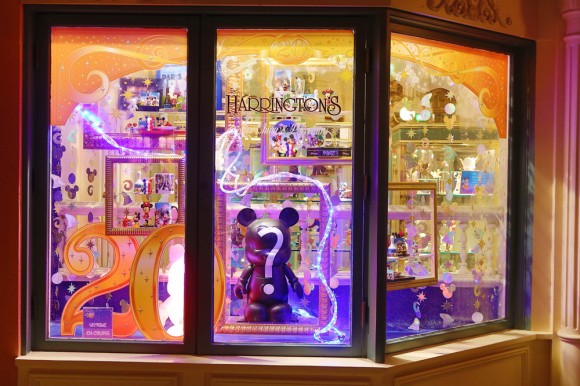 As always, click on the thumbnails to enlarge the photos, and let me know which is your favourite and which iece of merchandise you most want that is on display.
Some of these windows have a very Christmassy feel to them, which is probably because the 20th Anniversary has a festive tinge to it, what with all the golden sparkly theming. Or is Christmas creeping into Disneyland Paris already?