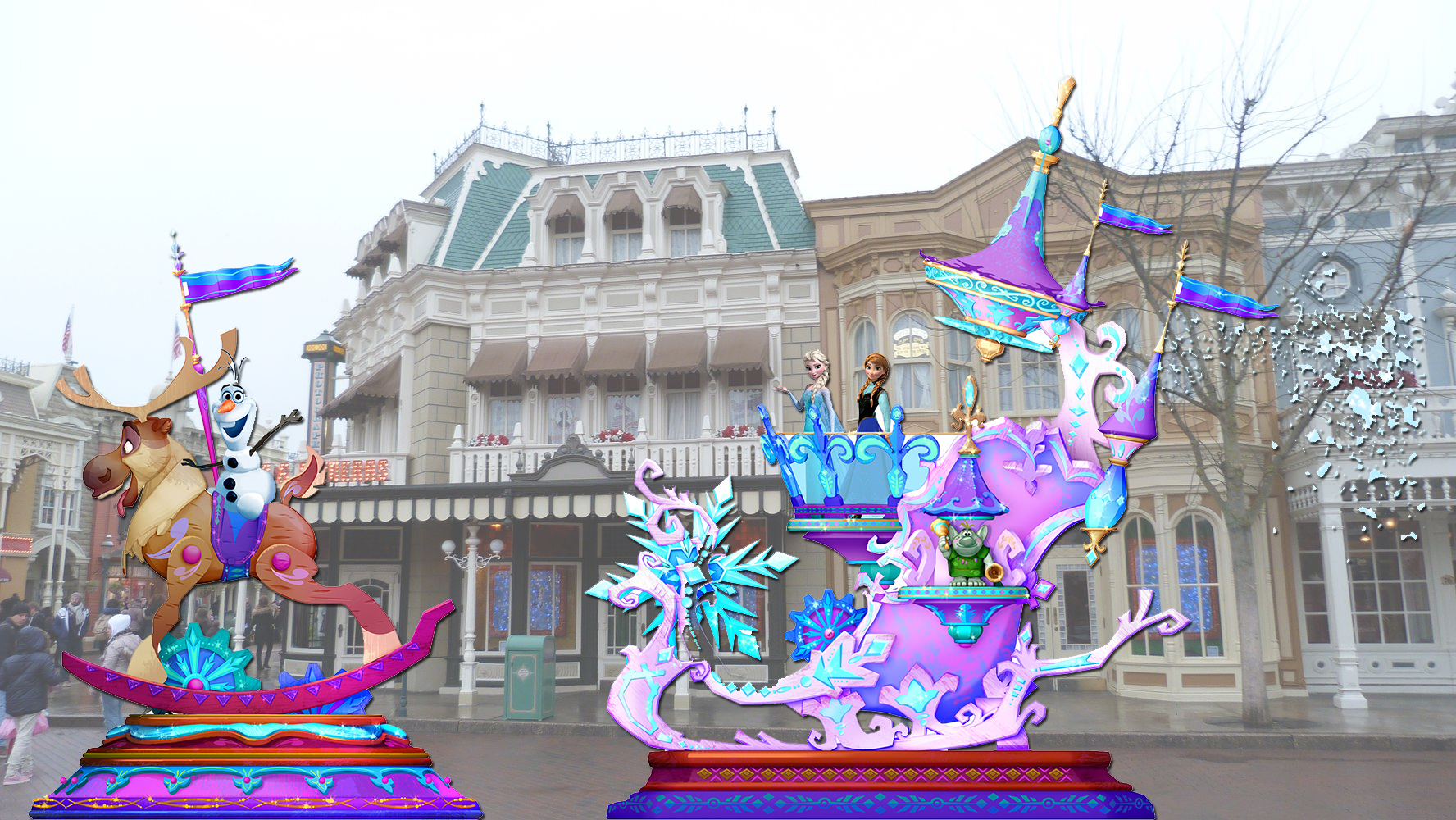 New Frozen Float for Disneyland Paris 25th Anniversary Disney Stars on Parade
Just moments ago Disneyland Paris released concept artwork for the Frozen float which will be the last float on the new Disney Stars on Parade debuting with the 25th Anniversary on March 26th.
The detail is amazing and like nothing else we've seen in Disneyland Paris for some time, if ever. Anna and Elsa look regal in their ice compartment, sitting as part of the ice castle, while Olaf on Sven at the front brings the fun element too. One thing that we all speculated after the recent announcement of the parade details, was just what "a sense of wonder fills the air and remains long after the last float of Disney Stars on Parade has passed by." could mean. Well now we know, or at least we can make an educated guess. Snow. Yes, snow on Main Street and not just at Christmas. I've long been saying I want Christmas in summer, and this could be as close as I'm ever going to get in Disneyland Paris. The little Rock Troll on the side is a nice touch too, and I wonder if we will get any Frozen clad performers to accompany the float?
Just for a bit of fun I decided to superimpose the float onto Main Street, to get an idea of what it might look like actually in Disneyland Paris. Even in this crude mock up it looks fantastic, and can you imagine how beautiful it will look going past Sleeping Beauty Castle?
Aside from being a great looking float in its own right, along with the knowledge that we have the steampunk fire breathing dragon on the way too, Disney Stars on Parade looks like it is going to be the new parade we have all been wanting and hoping for. Just what do they have in store for the other floats and when will we find out? Disneyland Paris releasing this artwork themselves and us fans not finding out via leaked sources is a very positive step forward, and I look forward to more like this in the future.
UPDATE: In answer to the question what next, here is the answer, by way of artwork leaked by a fan page on Facebook here. Worth noting this is NOT officially verified artwork by Disneyland Paris, though it is very much in the style of the official Frozen artwork above.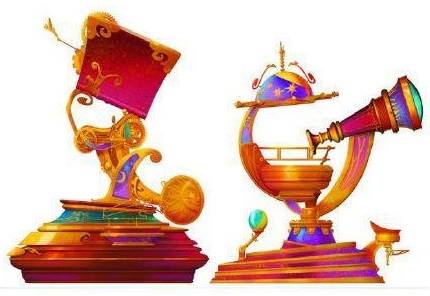 This will be the first float of Disney Stars on Parade and has some lovely steampunk inspired design elements that would feel right at home in the Jules Verne inspired Discoveryland of Disneyland Paris. Throw in characters in steampunk outfits and the Disney Stars on Parade will be starting with a tremendous float. So internet, what are you going too give me next?