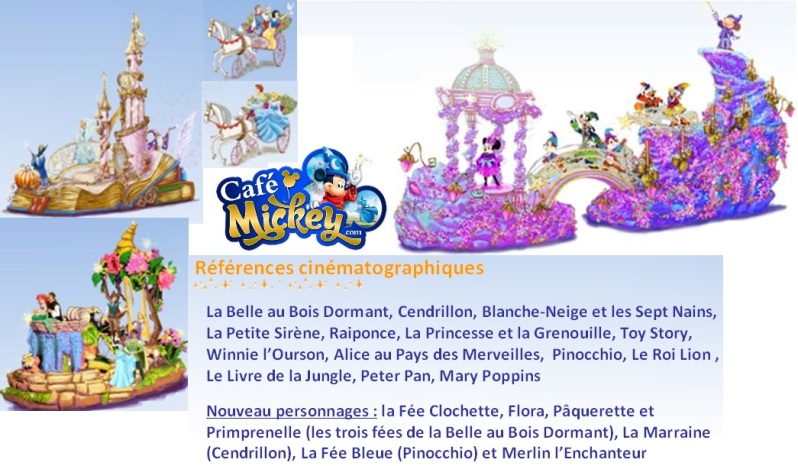 New Disney Magic on Parade Concept Art for Disneyland Paris
It was about 1am that I first saw this and even contemplated posting it about then, but the need for sleep took over. Along with Dreams, The new Disney Magic on Parade is one of the big key updates for the 20th Anniversary of Disneyland Paris. A few weeks ago this piece of artwork was revealed:
A glorious bit of artwork that had many of us speculating about what the new parade may be like. Well. now thanks to Cafe Mickey we are a little closer to that knowledge and it was them who released this latest piece of concept art just a few hours ago.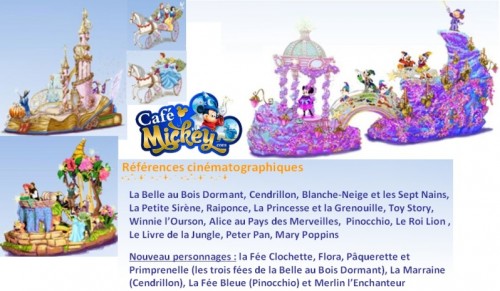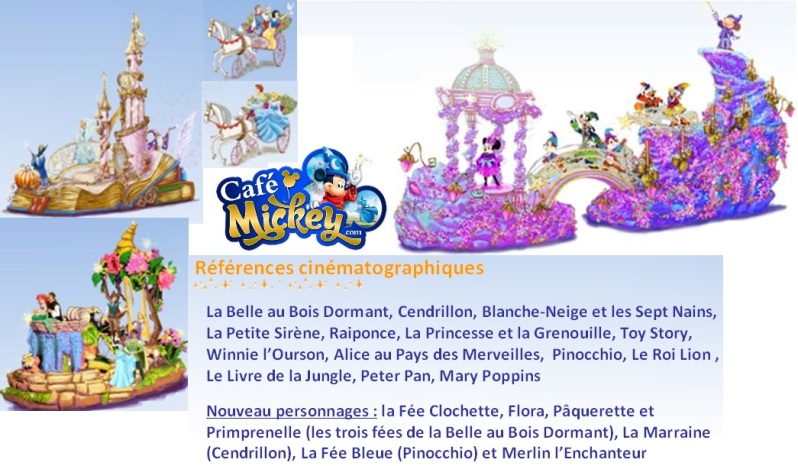 What we can see is a main float that looks both spectacular and very different to what is in Disneyland Paris right now. That one that stands out to me is the big two part float that is the home of the Fab Five, and Chip and Dale. We can see them all in their wizarding outfits on a float that has 2 parts separated by a bridge. I absolutely adore the recreation of that famous scene from The Sorcerer's Apprentice from Fantasia which can also be seen as the centrepiece of Front Lot and in Toon Studio, both in the Walt Disney Studios.
According to the accompanying text, characters from these films will be featured:
Sleeping Beauty
Cinderella
Snow White & The Seven Dwarves
The Little Mermaid
Tangled
The Princess & The Frog
Toy Story
Winnie The Pooh
Alice in Wonderland
Pinocchio
The Lion King
The Jungle Book
Peter Pan
Mary Poppins
Also, new characters involved will be:
The 3 Fairies from Sleeping Beauty
The Fairy Godmother from Cinderella
The Blue Fairy from Pinocchio
Merlin the Magician – presumably from The Sorcerer's Apprentice and not The Sword & The Stone
It all looks very interesting and dare I say quite a pricey project. It's clear now, that with the new parade and the Dreams night time show that the money that wasn't spent on the Halloween season was instead syphoned off and used for the 20th Anniversary celebrations. It's not all new though, as the float with the castle looks to have the same base as some of the floats in the current parade. That seems like a logical thing to do though, as they have a storybook theme much like the new parade according to that first photo posted in this article. In fact that other float for Ariel has the same base as the float which currently houses Ariel.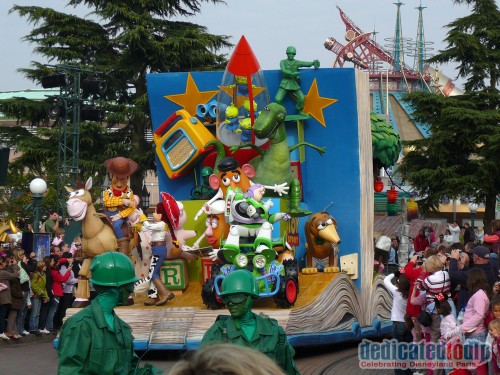 Oh well, waste not want not – maybe less money is put into this than I originally thought. Still, recycled float bases or not – it's looking good and there's no denying the grand scale of the big Mickey float.